Inde
10 Most Expensive Wheelchairs That You Can Buy!
The mobility of a person can get affected due to a medical issue or an accident. The wheelchair comes as a handy solution in this situation as it delivers total freedom of mobility and comfort. Hence, the most expensive wheelchairs are preferred more than the usual ones. While an electric wheelchair gives greater freedom and independence, a manual one is much easier to use. 
Even as different wheelchairs have their pros and cons for your health and convenience, you must pick the best one. Therefore, if you are considering buying a wheelchair, select the one highest in quality. However, it is a known fact that higher quality and more features come at a higher price. Hence, this post talks about the most expensive wheelchairs that are worth buying. Since these wheelchairs are pricey and incorporated with multiple features, they are also called luxury wheelchairs.
And, if you've reached this product list, you're probably looking for similar top-notch equipment. Here's our list of the most expensive stethoscopes you can buy online. 
Why Pick the Most Expensive Wheelchair?
Indeed, expensive wheelchairs will cost you more bucks! Nevertheless, it comes with numerous rich features and functionalities. For one, you can be sure that these expensive wheelchairs use the best quality material, which is sturdy and robust. Furthermore, they have the best-in-class frame and body, which makes them a long-lasting product.
Did You Know?
Motor powered wheelchairs are one of the 21st century's greatest achievements, allowing wheelchair users to become more independent and self-reliant. 
Moreover, it is easier to adjust and customize such wheelchairs as per the user's requirements. In addition to being more convenient and durable, they come with rich features like adjustable armrests, elevating leg rests, adjustable footrests, safety brakes, safety straps, shock absorbers, cushioned back and seat, Motor power, and more.
Considering all such aspects and comfort of the user, below we list the most expensive wheelchairs that can be perfect for you.
However, if you are looking for added healing with ultrasound, check our list of the best ultrasound therapy machines available online. 
The Most Expensive Wheelchairs – Expert Recommendations
List of The Top 10 Most Expensive Wheelchairs
 1. Porto Mobility Ranger Quattro Ultra Exclusive Lightweight Foldable Electric Wheelchair
Porto Mobility Ranger Quattro XL Heavy Duty Ultra Exclusive Lightweight Foldable Electric Wheelchair, Weatherproof, Stronger, Longer Range Super Horse Power Dual Motorized Power Wheelchair (XL)…
HORSE POWER!! Two 300 watt Brushless ultra powerful motors performing to the most on all terrain surfaces provide you with all the torque you could possibly...
LONGEST RANGE, The Dual Lithium Batteries Provide Lots Of Power For A Longer Time You can travel UP TO an impressive 30 Miles* with the batteries on a single...
EXCELLENT TURNING RADIUS: Radius and the ability to go in all directions with the NEW Sensi-Touch Joystick, not only can you drive your Quattro Wheelchair with...
LIGHTWEIGHT & COMPACT DESIGN: The Ranger Quattro XL Lightweight Folding Power Wheelchair has a 19″ Seat, Holds Up To 400LBS, Airline & Cruise Approved, Folds...
Fully ASSEMBLED delivered Porto Mobility is a US Company that is committed to offer the best Mobility Products. All Products, parts and accessories Backed By...
The push-power assisted Travel wheelchair from Porto Mobility is the first and most expensive wheelchair on our list. For one, the wheelchair comes with dual lithium batteries that can run for up to 30 miles on a single charge.
Now, you must be thinking about what makes this wheelchair so expensive. Firstly, it is the lightest power wheelchair designed to offer maximum comfort and convenience to the users. Being so lightweight, you can easily carry it along from one place to the other. In addition to a comfortable height of 12inches, this wheelchair comes with electro-magnetic brakes and anti-tip wheels. In effect, it ensures double safety for the user.
Further, you can easily use this unit on grass, gravel, or snow. It comes with 2-units of powerful 300W brushless motors. Besides, it has an impressive turning radius and easy maneuverability with its Sensi-Touch joystick. Hence, it can easily take you through tight spaces and curvy terrains. With this wheelchair in hand, moving around will become comfortable and hassle-free. 
Further, we have listed similar premium products on our website like the one about the most expensive hearing-aids money can buy. 
Pros
Pros
Long Battery Pack
Lightest and Safest wheelchair
Electro-magnetic brakes
Highly durable
Comfortable Seats
Excellent weight holding capacity
Battery operated
Comes with a user manual
USB joystick
Cons
Cons
It involves an additional cost of changing batteries.
Keep in mind
Wheelchair users must make a habit of constantly stretching to alleviate pain and muscle spasms caused by constant sitting. 
2. Sentire Med Forza FCX Deluxe Fold Foldable Power Compact Mobility Aid Wheel Chair
Sentire Med Forza FCX Deluxe Fold Foldable Power Compact Mobility Aid Wheel Chair, Lightweight Folding Carry Electric Wheelchair, Motorized Wheelchair, Powerful Dual Motor Wheelchair
EASY TO STORE - Lightweight storage folding chair without disassembling. The electric wheelchair folds up in 5 seconds and is very compact to fit in most small...
DURABLE AND STYLISH - Smart silver aluminum aircraft alloy frame, includes matching footrests. This model power wheelchair is very lightweight and durable, and...
COMFORT ON RUGGED TERRAIN - Ergonomically designed for comfort. Operate this motorized wheelchair in grass, gravel, or snow, with a long lasting battery life...
POWERFUL MOTORS – Equipped with two (2) 250-watt motors for a powerful ride. Also includes easy-to-detach cord on joystick to easily remove and place on the...
TRAVEL EASILY - Convenient for storage and transport for folding feature and light-weight design for easy carrying. Comes with under the seat storage and this...
The next one on our list of the most expensive wheelchairs is the Forza FCX Delux from Sentire Med. It is a leisure wheelchair that allows you to enjoy outdoor activities to the fullest. No matter what the season is, you can stay comfortable and relaxed with this wheelchair.
Since aircraft-grade aluminum-alloy material constitutes its frame, this product is both lightweight and sturdy. Moreover, it folds within 3-seconds and fits in the smallest of spaces. 
Additionally, it has an ergonomic design and shock absorbers to make your ride comfortable even in the most rugged terrains. Besides, it has a sharp turning radius. Hence, it lets you enjoy family time pleasures, enjoy sports with friends, stroll along coastal regions, and move around in the mountains or woods. What's more, you can go anywhere on your own if you are using this wheelchair. In addition to a safety harness, the wheelchair comes with a transport bag, electromagnetic breaks, anti-tip wheels, and soft-touch joystick controls. Therefore, it is placed high on our list of the best wheelchairs.
Further, for more premium products like this one, have a look at our list of the most expensive first-aid kits available online.
Pros
Pros
Excellent product for outdoor activities
Offers great relaxation and comfort to the user
Ideal for all sorts of season
Designed by expert paramedics
Perfect for people with restricted mobility
Comes with numerous features
Do not have to be accompanied by other
Comes with a safety harness
Flip-up foot rest
Includes additional transport bag to enhance comfort
Spacious under-seat storage
Made With aircraft-grade aluminu
Cons
Cons
3. Porto Mobility Ranger Reclining Lightweight High-End Folding Electric Wheelchair
Porto Mobility Ranger Reclining Lightweight High-End Folding Electric Wheelchair, Weatherproof, Dual Batteries, Infinitely Reclinable Back, Dual Posi-Traction Motors, All Terrain Power Wheelchair
RECLINABLE: Obtain the most comfort while driving or just resting in front of TV. Ranger Reclining Power Wheelchair equipped With A Unique Infinitely Adjustable...
LONG RANGE & Airline Approved: No more worries about how much battery will allow you to ride, Free 2nd battery comes with your chair stored and powered will...
Excellent Turning Radius of Only 31 inches, This wheelchair literally turns on a dime, going thru tight spaces around kitchen and fitting thru standard doorways...
Sturdy & Powerful: Ranger Reclining Power Wheelchair has the ability to easily and virtually effortlessly go over accessible curbs, through grass, and over...
Spectacular Customer Service during and after purchase. You do not have to worry about finding parts or where to fix. Will give you back your mobility freedom...
The next one on our list of most expensive wheelchairs is another one from Proto Mobility, but with a reclining feature. With an infinitely adjustable reclining backrest, this chair gets converted to a resting position for you to straighten your back while watching TV. Further, its 2-lithium batter of 250 Watts each has a 5-year long service life. In effect, you could go up to 13-miles non-stop with a single charge. In particular, we liked the compact size and the easy storage of the virtually invisible batteries.
Another convenient feature of this wheelchair is its exceptional turning radius. With a 31-inch radius, this chair can take you through the narrowest of spaces. What's more, it is an FDA registered device. And finally, with a 3-year warranty for the frame and a 1-year warranty for the motor, this one undoubtedly guarantees quality.
Meanwhile, if you're looking for more products to help with healing and pain relief, refer our list of the best tens units available online. 
Pros
Pros
Excellent reclining wheelchair holding great durability
User-controlled stand and sit-up functionality
Easy to transport and move
Adjustable footrest, leg length, and seat depth
Compact and powerful batteries
Puncture free tyres
FDA registered
Made of excellent workmanship and materials
Great for home use and travelling
Easy to use
Extremely stylish and durable
Weighs 52 pounds
Cons
Cons
It does not intend to cure any ailment
4. Forcemech Navigator – All Terrain Folding Electric Wheelchair (Navigator) – 6th Generation 2021 Model
Forcemech Navigator - All Terrain Folding Electric Wheelchair (Navigator) - 6th Generation 2021 Model
Based in Houston Texas, Forcemech is the leader in premium mobility equipment.
The Flagship 6th generation Navigator Series is the most advanced folding electric wheelchair on the planet.
The Navigator is equipped with a front and rear shock absorption system to offer supreme riding comfort.
Dual Tesla Grade Lithium batteries that will last up to 18 miles before requiring a charge.
FAA Air-travel approved, take it on your next cruise or your vacation to the mountains and the beach!
The next wheelchair on our list of most expensive wheelchairs is the 6th generation Navigator series from Forcemech, the leader in premium mobility equipment manufacturing. With a powerful 250 W motor, this wheelchair is not just going to get you to your destination quickly but also safely and comfortably. 
The product weighs just 59 lbs and is easy to fold and assemble. With an immense ability to turn, you can be as free as you were born to be. For one, we recommend this device because the seat is incredibly comfortable. 
Furthermore, the aluminum alloy makes it durable and steady enough to hold 397 lbs body weight. Apart from this, it has an intelligent electromagnetic brake and a detachable joystick. Hence, it is but perfects to meet the basic needs of individuals suffering from mobility issues.
Simultaneously, at Bestrateddocs, we bring you similar top-class medical products to improve your practice and daily medical requirement. Hence, check out this article on the best pulse oximeters for similar products.
Pros
Pros
Excellent tilting and reclining wheelchair
Aluminum body, which is sturdy and strong
Excellently designed to offer maximum comfort to the user
Ergonomic seating design
Extendable armrest
Quick-release rear wheels
Pneumatic airless tires
Contoured seat back 
Cons
Cons
The product is meant only for adults 
5. Forcemech Voyager R2 – Ultra Portable Folding Electric Wheelchair
Forcemech Voyager R2 - Ultra Portable Folding Electric Wheelchair Only 43lbs Weight
Forcemech is a Houston Texas based company that is committed to offer the best Mobility Products.
All Products Backed By Forcemech's Gold Standard Warranty and Customer Support!
R2 weights only 43lbs - Lightest in the Industry, Foldable in Seconds.
Fold-able in seconds - Airplane Travel Approved & Cruise Trip Ready!
Will give you back your mobility freedom guaranteed or your money back.
Let's head towards the next wheelchair from Forcemech, which is again an expensive model, but truly worth it. It is a perfect wheelchair for all activities, like hiking, walking, field trips, camping, night outs, running, and more. Further, the wheelchair has an ergonomic design equipped with anti-sliding seating. No matter what activity you do, the chair will prevent sores and eliminates overall pressure on your body.
Besides weighing only 43lbs, it also has a tension strap for your security. Apart from an ergonomic design, the metal alloy wheels add to its structural integrity. Another attractive feature that impressed us was the shock-absorbing springs in the front to give you a smooth running experience. Not to mention the reflective lights at the back and the inherent yellow color of the chair. In effect, both these features enhance its visibility to avoid any accidents.
Additionally, it has a turning radius of 32-inches for easy maneuvering through narrow space. With an ultra-compact and foldable design, this chair is easily transportable. And finally, flat-free polyurethane tires make it easy to maintain and a perfect buy. 
The best medical equipment is always more expensive than ordinary ones. Hence, for similar high-quality products, refer to our article on the most expensive thermometers you can buy online. 
Pros
Pros
Weight holding capacity of 265lbs
Highly visible yellow color
Polyurethane Tires
Ultra-compact and foldable design
Weighs 47lbs
Comfortable seat size
Tube-in-center footplate
Patented V-shape seat design
High-grade aluminum alloy frame
Shock absorbing spring for a smooth ride
Adjustable strap, seat, and backrest
Tesla-grade Lithium batteries
Cons
Cons
The foot rest is not removable
6. Karman Healthcare MVP502-20 Ergonomic V-Seat Reclining Wheelchair, Diamond Black, 22 inches Rear Wheels
Another reclining wheelchair available in an attractive diamond black color is by Karman. This wheelchair is one of the best options that come at comparatively less price yet numerous rich features. Firstly, you get complete protection from unsightly stains and odors as it comes with anti-bacterial aegis upholstery.
Further, safety and stability will never be an issue with this product as it comes with standard anti-tippers, which prevents the chair from flipping backward. Moreover, the light frame can fold like a breeze, and the chair conveniently stored in a storage space or vehicle. Furthermore, the chair has rigidifying push bars attached to push handles. In effect, the users can have a more comfortable and convenient push bar experience. 
Additionally, the ergonomic design is enhanced further with anti-sliding V-seating, which relieves overall body-pressure. While its backrest reclines smoothly to 160 degrees, the ergonomic armrest is also adjustable as per comfort. With 3D elevating footrests, it becomes easier to enable greater micro-adjustments for all sorts of movements. 
In the meantime, much like wheelchairs, having the best Ankle braces in hand can be of great use. So, don't forget to go through the article!
Pros
Pros
Attractive diamond black colour
Anti-bacterial aegis upholstery
Enhanced stability and safety with anti-tipper technology
Sturdy push bars
Easy-to-hold frame
Convenient to store and transport
Anti-sliding V-seating eliminates pressure on the body
Reclining backrest
Ergonomic armrest design
3D elevating footrest
20 inches seat width
20 inches rear wheels
Cons
Cons
It is not the most lightweight option but is equipped with numerous rich features.
7. Compact Mid-Wheel Drive Power Chair
Compact Mid-Wheel Drive Power Chair, Burgundy
300 lb weight capacity
Armrests are height and width adjustable
Maximum Speed: 4 mph
Warranty: Lifetime frame, 2 Year Electronics and 1 Year In Home Service Contract
Upgraded model now available
This high-quality metal body transport wheelchair is worth its price. For the elderly or even the disabled, this wheelchair can get you moving smoothly and safely. 
For one, it comes with soft swing-away armrests that are height and width adjustable. Next, the wheelchair has an adjustable foot pedal that ensures the safety of the user. Furthermore, it is easy to fold and unpack whenever required, making it convenient to carry. 
Also, the ant-tip wheels ensure your safety. With a weight carrying capacity of 300 lbs, this wheelchair undoubtedly impressed us a lot. Additionally, we were quite awed by the aesthetic styling that covers its suspension parts to give a very sleek look. And finally, the innovative frame design and conveniently maneuvers narrow aisle make it one of the best wheelchairs to buy. 
Since sitting down the entire time can hurt your back, as a precaution, refer to our list of the best back braces for upper and lower back pain.
Pros
Pros
Sleek frame
Flat-free tyres
Unique frame design
Shock Absorber Cushion Tire
Soft Armrests are comfortable for work
Mid-wheel drive
Adjustable foot pedals
Quick-release rear wheels
Anti-tip wheels
Cons
Cons
Not recommended for slippery surfaces
8. 2021 Elite Foldable Electric Power Wheelchair – N5513A

2021 Elite Foldable Electric Power Wheelchair, Supports up to 265lb, Weighs only 50lb, 12 Mile-Range with 2 Batteries, Fits Any car Trunk, Safe for Air Travel, Cover Bag Included, N5513A (Silver)
THE SAFEST AND MOST RELIABLE electric wheelchair available in the market today. The ELITE Power Wheelchair can be used for air travel.
LIGHTWEIGHT AND PORTABLE device that folds to easily fit in the trunk of your car. The entire device, including batteries, weighs 50 lb.
EASY TO OPERATE with a simple joystick design. It can be operated with one hand.
TRAVEL BAG included. Protects the wheelchair from dust and light rain. Includes zipper openings for the anti-tipper wheels to be able to roll the wheelchair...
EXTENDED WARRANTY to give you complete satisfaction and peace of mind. To protect your investment, we have included a 5-year warranty on the device and 6-month...
The next on our list of expensive wheelchairs is a transport unit by EW Elite. Built with aerospace-grade aluminum, this is a strong yet lightweight wheelchair.
Furthermore, it folds into a compact unit that can be easily stored even in small spaces. Additionally, it comes with durable anti-puncture tires that are also anti-tip, which maintains its durability and reliability to a great extent.
What caught our attention the most were its breathable cushions and a gel mesh seat. Hence, you can sit on this for a long time without any discomfort. Apart from this, the shock-absorbing springs in the front wheels ensure a smooth and jerk-free ride. Therefore, this wheelchair is an excellent item for rehabilitation as it allows users to perform all sorts of exercises without experiencing any discomfort. And lastly, with a weight carrying capacity of 265lbs, this premium-grade product is undeniably one of the best options available.
Simultaneously, if you are looking for similar products to improve your medical equipment, have a look at our list of the best knee braces available online. 
Pros
Pros
Easy to manoeuvre, lightweight
Sturdy enough to support weight up to 265 lbs
Enhances comfort and eliminates pressure
Excellent for home-use
Foldable, easy to use, transport-friendly
Unmatched reliability and safety
Lasting convenience and value
Strong body frame
5-year warranty on the frame and 2-year on parts
Comfortable and breathable seat material
Cons
Cons
The joystick needs to be removed while folding the chair
9. Hoveround Electric Wheelchair 
Hoveround Electric Wheelchair - Motorized Power Chair and Mobility Scooter | LX-5 Blue Trim, 23-inch Extra Large Adult Seat
Hoveround LX5 - For unmatched comfort and support, the LX5 includes a Standard or Reclining Captain's Seat in sizes from 17-23 inches, plus your choice of Red...
Quality of Life - Designed for everyday use such as pulling up to the dinner table, into bedrooms and bathrooms, and navigating tight spaces in and around your...
All-Day Comfort and Support - Featuring a 23-inch custom contoured innerspring seat and padded armrests. The 4 wheel design, heavy duty electric motor, and 300...
Round for a Reason - Indoor and outdoor use is a breeze with a round base and compact design for narrow turns and maneuvering. The soft touch joystick control...
Trustworthy - Hoveround has partnered with patients, health care providers and caregivers for over 25 years whether covered by Medicare, insurance, or...
This medical-grade wheelchair is easy to maneuver yet robust enough. It has a sturdy design that can support weight up to 300ibs. Furthermore, its 23-inch inner-seat enhances a spacious sitting area while a contoured innerspring chair base ensures comfortable seating. The padded armrests further add to the pleasurable experience. 
It holds long-lasting value and delivers lasting convenience and comfort. Additionally, it has a curved front plate that makes it easy to maneuver particularly, in confined spaces.
It is a specially built model that lets you move freely without meeting any hassles. Besides, the soft-touch joystick aids mobility even when you have to move in a jiffy. 
 Similarly, we have also listed quality products on our website, such as this article on the best ECG monitors for home use. 
Pros
Pros
Easy to manoeuvre
Robust and sturdy design
Support weight up to 300lbs
Offers unmatched safety and reliability
Rounded footrest
Holds lasting value and provides great convenience
Excellently build a model that allows complete freedom of movement
Perfect for different indoor and outdoor activities
Cons
Cons
Expensive
Not many reviews
10. Innuovo Wide Seat Folding Electric Wheelchair for Adults -W5521
Innuovo Wide Seat Folding Electric Wheelchair for Adults, Lightweight Foldable Powered Wheelchair, Power Wheelchair, Portable Folding Carry Wheelchairs, Durable Wheelchair
THE SAFER CHOICE– Our power wheelchair implements a variety of safety features. These include balance weight, adjustable anti-leaning rear design, solidly...
POWERFUL and SIMPLE TO OPERATE –Equipped with brush dual motors, make it have great mobility performance. Also with the innovative 360°joystick design, our...
BALANCE WEIGHT AND EASY TO TRAVEL – Being built with an aviation aluminum frame and weighing 59lbs, the powered wheelchair is of great balance weight and give...
FANSTATIC STABILITY AND COMFORT – Our chair is with 12" big air rear design, air tire also make it stable on the ground for the all terrain challenge.The...
SATISFACTION ENSURED – USA company with 24X7 customer service, respond within 24 hours.
The last yet pricey candidate on our list of expensive wheelchairs is the Innuovo W5521. This model caught our attention because of its ability to fold without any need to disassemble. What's even more intriguing is its dual mode of operation. In effect, you can choose between electric and manual controls.
 Also, you can place its highly sensitive joystick on either side armrest. Hence, you don't have to be worried if you are left-handed. It is a lightweight model that can fit easily into a car or truck. Most importantly, the breathable material of the seat cushion and backrest ensures that you do not have any bed soars even while sitting over long periods on the chair. In addition to this, it also protects your lumbar and neck vertebrae from injury. 
And lastly, it has a double-jointed raisable armrest that is very convenient for placing the chair at the dining table for your meals. With all these features, this is the ideal choice for users with complete mobility issues.
Make sure you take a look at our list of the best posture correctors. They can help wheelchair users keep themselves upright with ease.
Pros
Pros
Ideal for all types of floor, including snow roads
Perfect for people with complete mobility issues
Easy to fold and store
Compact and small size
Lightweight yet sturdy
Breathable and comfortable material
Easy to maintain and carry
Cons
Cons
Can't be used by seniors independently. Needs some supervision.
Myth Busted!
A common misconception is that people in wheelchairs need constant attention. In reality, with the right wheelchair, users don't need a hand to get around and do just fine every day!
The Buyers Guide To The Most Expensive Wheelchairs
Since you will be investing a lot of money in your wheelchair, there are some essential aspects that you need to consider while making a final decision. Hence, given below is our informative buying guide on picking the best among expensive wheelchairs.
1. Consider Recommendations from Doctor
Before you start looking for a wheelchair, you must consult your doctor and ask for recommendations about the same. Also, for special mobility issues, this aspect becomes even more significant. Hence, a piece of professional advice might provide you with the exact features to look for in a wheelchair for your specific needs.
2. Body Frame
Secondly, check for the body frame of the wheelchair. Specifically, the body frame should be of high-quality material. Not only should it be sturdy, but it should also hold resistance to water and damages. Generally, expensive wheelchairs are distinguished for a sturdy frame. Nonetheless, you need to find one that suits your needs. 
3. Width of the Chair and Seat
In addition to checking the seat-width, you should check the overall width of the chair. Particularly, the chair width must be as per the user-weight. In effect, the user can get maximum comfort out of it. 
4. Height of Seat from Floor
Most importantly, if the height of the wheelchair is just right, only then will it be easier to move in and out of the chair. Hence, do check for this aspect before making a final purchase.
5. Seat Cushion
Indeed, a cushioned seat, backrest, and armrest offer more comfort to the users. Also, a removable cushion would be more convenient than a fixed one.
6. Functionality
While some people prefer using an electric wheelchair, others are comfortable using a manually operated wheelchair. Hence, you can pick a wheelchair based on your preference. At the same time, keep in mind that just because it is an expensive product does not necessarily mean a perfect match for your needs. Since your requirement is unique to you, make sure to look for that.
7. Indoor or Outdoor
The next point to understand is whether you are an indoor or an outdoor kind of person. Specifically, those involved in more outdoor activities should pick a wheelchair that is comfortable indoors and outdoors.
8. Transportability
A lightweight wheelchair is always easy to transport and more portable. Hence, pick a wheelchair that can easily fold and conveniently carried in your truck, car, van, or another vehicle.
9. Consider Armrest and Footrest Length
You can get complete comfort with your wheelchair only if you have a proper footrest and armrest length. Therefore, pick a wheelchair that has an adjustable footrest and armrest.
10. Standard or Elevating Foot Rests
For this, you may consult your doctor and confirm which option will be best for you. As a result, you will be able to select a perfect model for yourself.
11. Maintenance
And lastly, it is best to buy a wheelchair involving very little maintenance. Flat-free maintenance-free tires, easy to clean upholstery, and a strong frame are some aspects you should consider. The USP of an expensive wheelchair is its durability and convenience. Hence, the least you can expect from an expensive product would be low maintenance.
We hope you enjoyed this article about the most expensive wheelchairs you can buy online. Meanwhile, you can refer to our list of the best wrist braces and more for some more excellent products.
On a Final Note
In addition to the aspects discussed, expensive wheelchairs have more features and functionalities, varying from model to model. However, your wheelchair must be able to meet all your requirements and at the same time offer you complete comfort. Just check out the 10-most expensive wheelchairs available on our list because undoubtedly these are the best ones available to date if money is not a constraint.
So, go ahead and pick your favorite wheelchair model and say yes to great comfort and unaided mobility!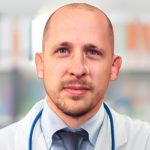 Dr. David Taylor is a medical professional and an avid blogger. He holds an M.D. from Drexel University & a Ph.D. from Indiana University School of Medicine.
Dr. David loves to utilize technology to improve healthcare and he does it daily through BestRatedDocs.com. He founded the company in 2016 with the vision to make the discoverability of the best healthcare facilities & best products simple and easy. His passion for informatics and using technology to empower healthcare professionals and the patients they serve is unmatched. He regularly blogs about technology, health IT, medical products and other healthcare topics at bestrateddocs.com.
Last updated on 2021-02-28 // Source: Amazon Affiliates