10 Most Expensive Stethoscopes: Expert Guide [Updated]
By BestRatedDocs    |     Last Updated: 8 Mar, 2020
When it comes to medical equipment, there is no doubt that doctors and medical professionals should carry only the best. Choosing the best stethoscope can be difficult. You need to consider not just the acoustics, aesthetics, and maintenance, but even the price. However, there are some professionals who do not worry about the price of the stethoscope and want only the best. This is why we have brought you expert choices below on the most expensive stethoscopes. If you are among such professionals who are struggling to select the best stethoscope, then this post will be really helpful to you. Here we list the most expensive stethoscopes that you can purchase if you don't have a budget constraint and only want the best. They are the best stethoscopes for reasons stated below and should not be substituted with cheaper alternatives as they will only improve your diagnosis.
Did You Know?
The first stethoscope was invented by René Laënnec, a French doctor, in 1816 using a wooden tube. It was used on a single ear and was astonishingly useful. Today, these tools have evovled into the most expensive stethoscopes you will see detailed in this article. Here's a little more on the history of the stethoscope.  
The Best Expensive Stethoscopes Available Online
Top 10 Most Expensive Stethoscope Recommendations by Experts
1. Littmann 3200 Electronic Stethoscope
A modern, trendy, and sensitive stethoscope, this one comes with advanced technicalities, which makes it one of the best stethoscopes for medical professionals.
We're placing it on top of our list of the most expensive stethoscopes because it reduces ambient noise up to 90%, making auscultation an awesome experience. Besides amplifying the sound up to 24 times, it is inbuilt with an LCD screen displaying battery percentage, sound level, and heart rate of the patient. It even has the feature to record and save 12 clips each of 30 seconds to have reviews, better diagnosis, or attach to the patient's report.
Laden with digital technology, it is a sleek body with a sophisticated appearance and advanced functionality. This usable digital stethoscope is perfect for those who need precise diagnosis under critical care situations. In addition to these modern features, the stethoscope comes with a non-chill diaphragm, non-latex next-generation tubing, audio recording mechanism, and Bluetooth capabilities.
This stethoscope comes with 2 years warranty and is extremely expensive. It is perfect for experienced professionals who want high precision for every diagnosis. If you are looking at the best stethoscopes, here's another amazing piece of medical equipment for you – everything you need to know about the Welch Allyn Diagnostic Set.
2. 3M Littmann Master Cardiology Stethoscope
Sale
3M Littmann Stethoscope, Master Cardiology, Black Tube, Black Chestpiece, 27 inch, 2161
Chestpiece delivers Littmann's highest acoustic performance along with handcrafted, eye-catching design
Tunable diaphragm responds with a simple pressure change to capture low and high-frequency sounds. Occupation - Anesthesiologist, Cardiologist, Emergency...
Two-in-one tube design (dual lumen) eliminates noise interference from two external tubes rubbing together
Special-Procedures Adaptor (included) for infant or pediatric auscultation adds versatility to the instrument
Anatomically designed headset is angled to meet the path of the ear canal
Next on our list of the most expensive stethoscopes is the 3M Littmann, one of the most renowned stethoscope brands and the Master Cardiology stethoscope is the best solution for pulmonologists and cardiologists.
Besides its high price, the stethoscope is known for its excellent acoustic response. It features double lumen tubing that eliminates all sorts of external sound interferences. The stethoscope comes with a tunable diaphragm and stainless steel chest piece.
It hosts an anatomical headset design that can be angled easily for maximum performance and comfort. With upgraded and advanced design, the stethoscope is not just high performing but is easier to maintain and clean. It can be linked to the educational app of Littmann to listen to lung and heart sounds with ease under distinct medical conditions.
It is professional standard equipment with an incomparable acoustic response. With a durable and long-lasting body, the stethoscope is available at a high price. Hence, it is not an ideal solution for non-professional users. A great addition to a medical equipment stock is an electric wheelchair. Technology is advancing stethoscopes and other medical products as well. But no need to worry as we have a detailed article for all of them. You can start by taking a look at our list of the best electric wheelchairs you can buy online. 
3. 3M Littmann 6153 Cardiology IV Stethoscope
3M Littmann is a brand whose
stethoscopes are used by large numbers of medical students
,
nurses
, and
EMT professionals
.
It is the next-generation stethoscope made of high-quality materials and delivers excellent functionality, securing it's place on our list of the most expensive stethoscopes. It is a USA-made brand that aims to offer optimum professional results and absolute convenience to the experts. The stethoscope is designed to offer high auscultations for lungs, heart, and other body sounds.
The stethoscope comes with unique features. It holds a tunable diaphragm and features all advanced functionalities that are present in other stethoscopes from Littmann. Its high – quality features ensure that you are able to adjust the audibility and sound functionality and capture the acoustic sounds clearly for high and low frequencies.
It is an in-demand device that holds the strong tubing. Being a latex-free material, the tubing holds excellent resistance to alcohols and oils that also imparts high durability to the stethoscope. Besides a high price, the stethoscope is not lightweight. If you are improving your medical equipment, do take a look at our list of the best first-aid kits you can buy.
4. 3M Littmann Cardiology IV
3M Littmann 6157 Cardiology IV Stethoscope, Standard-Finish Chestpiece, 27", Caribbean Blue Tube
Outstanding acoustics with better audibility of high-frequency sounds (adult side, firm pressure)
Tunable diaphragm: hear high or low frequency sounds by slightly adjusting pressure on the chest piece
Dual-lumen tubing: two Sound paths in one tube eliminates the rubbing noise of traditional double tubes
Next-generation tubing lasts longer and resists stains. Not made with natural rubber latex or phthalate plasticizers
Headset is easily adjusted for individual fit and comfort. Angled ear tubes align with ear canals
This device offers excellent durability, clarity, and sensitivity. It is the perfect stethoscope for professionals who are not concerned about the price and want a high-quality stethoscope that can offer them clear and eminent functionality.
The stethoscope is designed for cardiologists, but everyone who wants high accuracy at work can use it. Perhaps, it holds one of the best acoustic performances to date. The stethoscope comprises double-lumen tubing that makes it more comfortable on the neck. It can be used for pediatric and adult patients conveniently.
You could stop using the current stethoscope and select the one that is ideal to obstruct the ambient noise. The stethoscope comprises a tunable diaphragm that can be used to listen to both low and high frequency sounds clear. You just have to adjust the pressure amount you exert on the chest piece, and you would be able to listen to distinct sound frequencies.
It comes with next-generation tubing made of latex-free material. You will get soft ear tips and reduced background noise to a great extent. The stethoscope is available in distinct colors and is famous for offering top of the range acoustic performances. Improving your medical equipment can really help with tough times. Take a look at our list of  the best back braces you can get online for upper and lower back sprains.
5. ADC Adscope 600 Cardiology Stethoscope
Sale
ADC - 600ST ADSCOPE 600 Cardiology Stethscope with AFD Technology, Tactical, Adult
Adjustable frequency design (AFD) enhances acoustic performance.
Sculpted chestpiece is CNC machined to exacting tolerances from surgical stainless steel.
High-performance cardiology headset features black anodized aluminum binaurals and Adsoft Plus silicone eartips for the ultimate in wearing comfort and acoustic...
Includes two additional pairs of Adsoft Plus eartips and a complimentary scope ID tag.
Lifetime warranty and free "consumables," including diaphragms and eartips, when registered.
This is another excellent and pricey cardiology device on our list. You can get this quality option only if you are ready to spend some extra bucks from your wallet.
The ADC Adscope is an ideal option for medical students, nurses, and doctors working in the cardiology department. The stethoscope holds metal finish and is available in 3 distinct metal finishes, like tactical, gold plating, and stainless steel. The product comes with a lifetime warranty and is ideal to use on a long-term basis.
It is the USA – assembled AFD construction, meaning an Adjustable Frequency Design technology that brings the comfort of traditional diaphragm and bell to offer dependable acoustic performance in a 1.1 pound device. The equipment utilizes a double channel headset that offers single-frequency sounds with ease.
It offers benefits of free consumables and is available with free Adsoft ear tips. You can use the stethoscope in order to gain precise diagnosis and results every time. If you are looking for the most expensive stethoscopes, you probably invest in the right equipment. Take a look at our list of the best tens units available online and improve all aspects of your professional equipment.
Did You Know?
Using the diaphragm, one can listen to a high pitched sound and the bell, mid and low pitch sounds.
6. ADC Adscope 601 Convertible Cardiology
Adscope 601 Convertible Cardiology Stethoscope, Dark Green
Combines the acoustic response of a traditional bell and diaphragm into a convenient one-sided chestpiece
Non-chill diaphragm retaining rim for patient comfort
Large internal bore stainless steel binaurals
Chestpiece precisely machined to exacting tolerances
Lifetime Warranty on metal parts
The convertible Chestpiece stethoscope from ADC is ideal for pediatric, adult, and all other types of diagnosis. The stethoscope hosts an adjustable frequency design offering enhanced acoustic performance.
The Chestpiece of this stethoscope is engineered with CNC construction that is designed to match tolerances for surgical stainless steel. It is a high-performance cardiology stethoscope that holds a headset featuring large-bore stainless – steel binaural. The ear tips are absolutely comfortable as they are Adsoft Plus silicone ear tips. This offers them the ultimate acoustic and comfortable deal.
The ear tips also hold an acoustic seal that ensures the ambient noise is completely obstructed. You will get two pairs of Adsoft Plus ear tips that are complimentary scope ID tag. The product comes with a lifetime warranty and includes an ear tip as well as a diaphragm that can be tuned to avail of high accuracy for every diagnosis. We have listed similar professional products on Bestrateddocs for your convenience. Take a look at our list of the best nebulizers you can buy online, to start.
7. 3M Littmann Classic III 5806 Stethoscope
Sale
3M Littmann Classic III Monitoring Stethoscope, Rainbow-Finish, Raspberry Tube, 27 inch, 5806
Monitor and assess a wide range of patients
Single piece tunable diaphragm is easy to attach, and easier to clean because its surface is smooth without crevices. Maximum Installed Length 20.25 inches
Pediatric side converts to a traditional open bell by replacing the single piece diaphragm with a non chill rim
Next generation tubing provides longer life due to improved resistance to skin oils and alcohol, less likely to pick up stains
Small tunable diaphragm is useful for pediatric, small, or thin patients, around bandages, and for carotid assessment
This is another stethoscope from the reputed Littmann brand that hosts a tunable diaphragm on pediatric and adult sides.
This is an ideal stethoscope for doctors and nurses. It incorporates a single-piece diaphragm, which is easy to use and even easier to maintain. The non-latex tubing is long-lasting and holds excellent resistance to alcohol and oils. As a result, you can expect much longer device life and excellent resistance to stains. It is possible to convert the traditional open bell by replacing the single diaphragm with the non-chill rim.
The stethoscope offers high acoustic quality and is popular among professionals. It is an environmentally friendly device that obstructs the ambient noise to a great extent. The tubing is available in several beautiful colors and chest pieces in varying finishes, like a black matte finish, champagne finish, copper finish, mirror finish, smoke finish, and machined stainless steel.
The stethoscope comes with 5 years warranty and is ideal for experienced professionals.
8. 3M Littmann Classic III 5620 Stethoscope
Sale
3M Littmann Classic III Monitoring Stethoscope, Black Tube, 27 inch, 5620
Monitor and assess a wide range of patients
Detect normal and abnormal sounds and rhythms
Useful in non critical care environments such as a medical office, general ward, OB/GYN, ambulatory clinic or urgent care
Designed for use with adult and pediatric patients. Tunable, dual-sided stainless steel chestpiece with open or closed bell
Fun and vibrant; match color and finish to your personality
Besides holding high-quality features of other Littmann stethoscopes, this one is designed to offer numerous other exclusive features and functionalities.
The stethoscope is one of the best instruments from the Littmann series. It comes with a tunable diaphragm holding excellent resistance to skin oils, alcohols, and other types of stains. It is therefore very easy to clean and maintain. Using this stethoscope will ensure that you do not experience any allergic reaction while diagnosing patients for different types of ailments.
The tube is prepared with the latex-free material. That offers it additional strength and flexibility. You can move the tubing to various angles with ease for the proper diagnosis of the patient. The stethoscope also holds a dual-sided Chestpiece that offers reliable and accurate auscultation of lungs, heart, and bowel movements with incomparable performance and integrity.
You can use this stethoscope for pediatric patients as well as for an adult. With its non-chill rim and adjustable headset ensures that using the stethoscope is absolutely comforting.
9. MDF 777-14 Stainless Steel Dual Head Stethoscope
MDF MD One Stainless Steel Premium Dual Head Stethoscope - Bright Blue (MDF777-14)
Handcrafted Since 1971 | Free-parts-for-life Program | Lifetime Warranty | Latex-free |
100% stainless steel construction and acoustically-superior stainless steel
Includes 3 pairs of MDF ComfortSeal eartips: Small, Regular, and Large. Eartips are included in our Free-parts-for-life Program
SECURED TWICE Dual-leaf spring construction offers twice the durability
PREVENT PUNCTURED EAR DRUMS Patented SafetyLock Eartip Adaptors are non-invasive and leads the industry in user safety
Featuring a high-quality design and excellent functionality, the MDF777-14 stethoscope is a highly respected model available for use.
The stethoscope offers great professional performance and is an elite production from the MDF instrument. It aims to offer optimum comfort to the nurses as well as patients. The stethoscope comes with 3 pairs of ear tips that are comfortable to wear and is available in 3 distinct sizes, regular, small, and large. These ear tips are the most comfortable options that are the safest to consider. They hold excellent craftsmanship that is incomparable.
In addition to this, the stethoscope holds an ergonomic design that is comfortable and matches the perfect angle design for every diagnosis. The Chestpiece holds a dual-headed unit that is accurately crafted using stainless steel. It holds an absolutely rotatable acoustic valve system that pinpoints all active sounds. Even the acoustic valve ensures that the sound is locked and is able to offer precise audibility.
The stethoscope is prepared with the latex-free material. It also offers you free replacement parts for a lifetime. With double spring system and excellent construction, it offers advanced durability to the users. Take a look at our list of the best forehead thermometers.
10. 3M Littmann Classic II S.E. 2201 Stethoscope
3M Littmann Classic II S.E. Stethoscope, Black Tube, 28 inch, 2201
High acoustic sensitivity in a dual-sided chestpiece combines with durable, compact design to deliver versatile auscultation and rugged dependability
Tunable diaphragm responds with a simple pressure change to capture low and high-frequency sounds without the need to turn over the chestpiece
Anatomically designed headset is angled to meet the path of the ear canal and provide optimal listening
Latex-free materials for allergy sensitive users
Non-chill rim and diaphragm provide welcome patient comfort
Last but not least on our list of most expensive stethoscopes, the Littman Classic II. Though the stethoscope is quite affordable in the
Littmann range
, it is still an expensive option as compared to the other stethoscope brands.
The stethoscope has been designed keeping the comfort and precision required during the diagnosis process. It is a lightweight construction that won't break the neck because of long tubing for greater convenience. It is a worthy investment that would help you get desired results for every diagnosis.
The stethoscope is available in 2 distinct colors and 2 finishes to select from. It is a highly affordable stethoscope with tunable diaphragm technology offering distinct frequency sounds with simple alterations in the pressure. With its resilient tubing, it would always retain its shape no matter how many times you fold it or move it. Even the Chestpiece is prepared with high-quality materials, which offers it excellent resistance to alcohol, stain, and skin.
It has an ergonomic design and a non-chill rim that adds on to its efficiency and comfort.
For similar premium diagnostic tools, check out our list of the best infrared thermometers available online. 
Choosing the Best Stethoscope
Our list talks about the 10 most expensive stethoscopes from the top-notch brands. If you are planning to buy an expensive stethoscope, then you won't be concerned about its price. Besides this, the other factors that you may consider are:
1.Flexible Tubing
You must be using your stethoscope for the long term. At the same time, it is subject to abuse and high use, which can result in its wear and tear. For this reason, it is of utmost importance for you to use a stethoscope that is able to retain its shape for a long time. A stethoscope with flexible tubing is ideal for long and rough and tough use.
2. Lightweight
It is essential to buy a stethoscope that you can wrap around your neck for a long time without experiencing any pain or weight on the neck. The stethoscope must be able to push down the weight. The stethoscope must hold a lightweight construction without affecting the reliability and accuracy of the stethoscope. With a lightweight, it is possible to carry the stethoscope along.
3. High Acoustic Sensitivity
An important hallmark or symbol of a high-quality stethoscope is that it holds excellent acoustic sensitivity. The stethoscope is an instrument that is required to perform an in-depth and accurate diagnosis of the patient. It must eliminate entire ambient noise to the fullest so that it is possible to hear the lungs, heart, bowel movements, and other body sounds with ease. Make sure you purchase a stethoscope with high acoustic sensitivity as only then it would be able to deliver you adequate performance.
4. Consumable Parts
Some parts of the stethoscope include diaphragms and ear tips won't last forever. The spare parts must be available with ease. Only then it is possible to use the stethoscope for long-term use. There are a few brands that offer lifetime replacement on such parts and even provide them at lower rates. Make sure you purchase a stethoscope that can supply you with consumable parts with ease. This is one of the benefits you'll find when purchasing the most expensive stethoscopes.
5. High-Density Chestpiece
The Chestpiece must feature a high-quality Chestpiece made of titanium or stainless steel. It offers the best conduction sound. It must be hand-polished on the outside and inside for generating more crisp sounds as possible. Additionally, the stethoscope with a high-quality Chestpiece is able to deliver precise sound results, which are otherwise difficult to obtain from a stethoscope of low-quality.
Did You Know?
The stethoscope is based on the design of the human ear drum. The connection to the ears make it louder and clearer to hear.
Frequently Asked Questions (FAQs)
Q. How can we verify the durability of the stethoscope?
A. Just look at the warranty of the stethoscope. A stethoscope with a long warranty period is considered more durable as compared to the lightweight stethoscope. It is because the manufacturer knows that the product is made of high-quality and would not break even after long use. Each product has its own durability and any product with a warrant for more than 5 years is ideal to purchase.
Q. How Important is Stethoscope's Comfort?
A. It is essential for you to purchase a stethoscope that offers you more comfort and is ideal to use for long-term use. It is not important that a stethoscope with a higher price range is more comfortable than one with a low price. Even a budgeted device can also be comfortable and offer you lasting functionality. All you need to do is to check for the comfort. And pick a stethoscope that offers you more comfort.
Q. What is the correct level of acoustic sensitivity?
A. Different medical professions have distinct requirements for acoustic performance. You must consider the need of your specific professional and then select a stethoscope accordingly. If you are a cardiac specialist or a cardiologist, you would be required to hear every faint sound. In that case, you require high acoustic sensitivity from your stethoscope. On the other hand, if you are a physician or not a specialist, then you can even work with a low sensitive stethoscope. If you choose from the most expensive stethoscopes, you can be assured quality sound with every use.
Q. How Important is a Stethoscope Brand?
A. While most of the experts consider stethoscope as a functional option, there are others that can deliver a slinging a fine stethoscope over the shoulders to be used by the medical practitioner. Conventionally, the Littmann stethoscopes are considered to be the best brand on the basis of their technological innovations and history. 3M Littmann is known to create a stethoscope that can deliver high performance to the professionals.
Q. What are different uses of a stethoscope?
A. The stethoscope is used for numerous clinical activities, such as listen to the heart sounds, measuring blood pressure, listening to the bowel sounds, and auscultation of the lung field. These are the prominent uses of a stethoscope that needs to be practiced and learned by every professional. Thus, using the most expensive stethoscopes can get you better quality, which is why they ar more preferred.
Depending on the clinical skill, it may take time and regular practice to master the usability of stethoscope for distinct procedures. As you would keep using the stethoscope, you would be able to learn the different ways to handle the medical equipment eventually.
Conclusion
We hope you find this detailed overview of the most expensive stethoscopes informative and valuable. When you select a stethoscope, then it is important to make sure that its price is worth its value. This is true even if you are ready to spend more bucks. Additionally, it is essential to have enough knowledge of the valuable basic points so that you can progress in your career.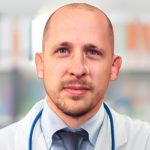 Dr. David Taylor is a medical professional and an avid blogger. He holds an M.D. from Drexel University & a Ph.D. from Indiana University School of Medicine.
Dr. David loves to utilize technology to improve healthcare and he does it daily through BestRatedDocs.com. He founded the company in 2016 with the vision to make the discoverability of the best healthcare facilities & best products simple and easy. His passion for informatics and using technology to empower healthcare professionals and the patients they serve is unmatched. He regularly blogs about technology, health IT, medical products and other healthcare topics at bestrateddocs.com.
Last updated on 2020-11-30 // Source: Amazon Affiliates