Littmann is one of the most renowned brands in the stethoscope market. Because of great innovations and high-quality products offered by this brand, it is deemed as one of the reliable brands worldwide. The very first Littmann stethoscope was introduced in the early 1960s by Dr. Littmann at Harvard Medical School. Since then there has been a range of Littmann stethoscopes introduced holding great innovation and reliability. In this post, we are going to uncover the best Littmann stethoscopes right now.
Over the years, this company has been able to score a reputed position in the market. The Littmann stethoscopes hold a predominant position and remain to be a favorite choice for medical professionals, specialists, doctors, nurses, medical students, and other health experts.
Reasons to Buy Littmann Stethoscopes
Littmann stethoscopes are the top-notch choice among all health experts. It is because the stethoscopes from this brand possess brilliant construction. Besides this, there are more other reasons that make Littmann stethoscopes a leading one in the industry.
So, check here the prominent reasons that make Littmann stethoscopes the number one choice in the market!
Littmann maintains an unparalleled level of quality for all its range of stethoscopes. The company uses the best material to engineer stethoscopes of unmatched levels.
All Littmann stethoscopes are manufactured in the United The company ensures that the stethoscopes are based on most advanced technologies. Hence, if you wish to stay up-to-date in the market, then Littmann stethoscopes is the best choice available.
The cardiology models from Littmann are some of the best models in the entire market. It offers warranties of 7 years. This is strong confirmation for the company offering best product quality in the market. In fact, you can expect a Littmann stethoscope to last as long as 20 years.
Innovation is a core aspect of Littmann stethoscopes. The company designed dual frequency diaphragm technology stethoscopes that allow the users to switch between frequencies easily. As a result, the doctor can identify high and low frequencies with ease. All you need to do is vary the amount of pressure applied to the patient.
Littmann stethoscopes are known to offer the best features. Every stethoscope from this brand is known to house numerous exclusive features, which you won't be able to avail in stethoscopes from other brands.
If you expect high levels of functionality, then Littmann stethoscopes are the best to go with. They deliver high functionality under all circumstances.
When it comes to practicality offered from Littmann stethoscopes, they possess hardly any
Dual Frequency Membrane – Exclusivity of Littmann Stethoscopes
As compared to other brands, the Littmann stethoscopes come with chest pieces of double membranes. It holds a membrane with a small diameter, known as bell. Additionally, there is another membrane with a bigger diameter, known as the diaphragm.
Stethoscopes with a double frequency membrane have different functionalities. The bell enables to auscultate frequencies of lower levels, while the diaphragm allows listening to frequencies of a higher level.
But, Littmann stethoscopes for years include a double frequency membrane on Chestpiece. This implies that it allows auscultating low and high frequencies with ease.
Using this Chestpiece is extremely simple.
When you place low pressure on Chestpiece, then the bell allows you to auscultate low-frequency sounds. However, placing more firm pressure on the patient would allow you use the diaphragm and auscultate high sound frequencies.
Because of this innovation, the Littmann stethoscopes are ideal to be used for carotid, pediatric, and pulse auscultations. Besides this, the stethoscope is ideal to use for more other applications.
Best Littmann Stethoscope Models and Series
Now, you know that Littmann stethoscopes are highly exclusive and possess excellent features; it is time to gain knowledge about different Littmann series and models.
So, let's have a glance about the best Littmann stethoscopes and their reviews!
Littmann Master Cardiology
The master cardiology stethoscope from Littmann is another rich model from this reputed brand. This stethoscope comes with tunable double frequency diaphragm holding two parallel sound conduits. For this reason, the stethoscope reduces ambient noise as well as friction to a great extent.
The stethoscope hosts Snap-Tight soft sealing technology. Hence, it offers maximum comfort to the ears and at the same time obstruct the surround sound to the fullest. Moreover, it is equipped with numerous rich features that make it a highly powerful tool. The stethoscope is simple to use. It is a lightweight model that delivers unrivaled performance.
Reviews – It is one of the best Littmann stethoscopes. Besides offering high acoustic performance, it delivers excellent functionality. Undoubtedly, it is one of the elite choices for all medical experts.
User Rating – 4.7 out of 5
2. Littmann Cardiology S.T.C.
The Littmann Cardiology S.T.C. stethoscope is a much-simplified device ideal for excellent sound auscultations. The stethoscope is a premium model comprising numerous rich features.
It reduces friction generated from tubing to a great extent. Additionally, the stethoscope comprises soft ear tips that reduce ambient noise completely. Most importantly, it consists of a Chestpiece made out of Soft Touch plastic. This is an exclusive feature that makes it quite easier to handle the device and make the grip more secure. Hence, when using this stethoscope, you can expect not just excellent performance but even precise results every time.
Reviews – If you want much better and more comfortable grip, then this stethoscope is the best choice available. It is brilliant in performance and ensures that you don't have to compromise on quality.
User Rating – 4.6 Out of 5
3. Littmann Cardiology IV
This is the most advanced and accurate version of reliable stethoscopes. The stethoscope belongs to the conventional Littmann lines and holds a double-sided Chestpiece for adult and pediatric use. The stethoscope is ideal for all types of uses and delivers excellent functionality under all circumstances.
It is an upmarket device that delivers excellent acoustic sound. It allows capturing high-frequency sounds easily. The diaphragm is available in tunable as well as non-tunable form. Also, it holds the wonderful feature of double lumen tubing. For this reason, the friction sound and ambient noise are restricted to a great extent.
Reviews – It one of the most accurate and high-performing models available from Littmann. It is ideal to obtain brilliant acoustic performance. Besides excellent material construction, the stethoscope is lightweight and ideal for long hours of use.
User Rating – 4.8 out of 5
4. Littmann Master Classic II
If you want a much cheaper and high performing stethoscope that can offer you with excellent functionality, then this is an ideal choice.
The stethoscope holds an impressive design. It is a superior model holding an ergonomic design that ensures you obtain high acoustic performance. The stethoscope comes with a single-sided Chestpiece that is designed for adult use. But it also comes with the choice of double frequency tunable diaphragm that ensures you are able to avail the best auscultation under all circumstances.
Reviews – It is an inexpensive and powerful device that comes with a beautiful design. It is a perfect alternative that delivers high performance and can dispense with an adult as well as pediatric use.
User Rating – 4.6 out of 5
5. Littmann Classic III
The Littmann Classic III is another iconic model from Littmann series. It is a highly versatile model that is adult use and pediatric use. It is a reliable device hosting excellent acoustic performance. The stethoscope comes with two diaphragms and is a double sided Chestpiece that is tunable. Besides this, the pediatric side of Chestpiece can be transformed into a classic open bell. This replaces the diaphragm with a non-chill rim.
It is an excellent stethoscope that delivers high functionality. Also, it is known to offer reliable performance and is one of the best products from Littmann's range.
Reviews – It is an ideal stethoscope for individuals who prefer having high performance at an affordable price. The stethoscope offers excellent acoustic performance. It is a reliable solution that can meet your needs completely.
User Rating – 4.7 out of 5
6. Littmann Classic II S.E.
Among the premium Littmann's models, this is one of the finest, high performing, and least expensive stethoscope available. It is another high selling model that comes with high-quality body construction. This stethoscope comes with a tunable diaphragm and double-sided Chestpiece housing a bell. For this reason, it is possible to listen to low and high frequency sounds with ease.
The product is made of best materials. It is a heavy-duty product that can last long. Even the tubing is long and ensures that you hold maximum comfort while examining the patient.
Reviews – If your budget is limited, but you want to purchase a high-quality Littmann product, then go for this. It is durable, reliable and offers excellent acoustic performance. The stethoscope delivers amazing auscultation and is ideal for long use.
User Rating – 4.6 out of 5.
7. Littmann Lightweight II S.E.
This is another popular stethoscope from Littmann. It is a best-selling model that is highly popular. Not just experts but even new medical professionals can use this stethoscope to obtain the desired results.
The one side of this device hosts a Chestpiece with a tunable double frequency diaphragm. While on the other side, the device holds a bell. It allows you to listen to high as well as low-frequency sounds with ease. Besides lightweight, high durability of this stethoscope makes it an ideal choice.
Reviews – This is a versatile and lightweight stethoscope. It offers excellent performance at an affordable price. The stethoscope is an ideal solution for nurses, doctors, students, and other health experts.
User Rating – 4.4 out of 5
8. Littmann Electronic 3200
This electronic stethoscope from Littmann delivers excellent acoustic performance. The stethoscope allows delivering 24 times more magnification and reduces ambient noise to almost 85%.
Using this stethoscope is extremely easy. Even it offers most precise results, which are otherwise not able to possess from stethoscopes of other brands. Also, you can record the findings with ease and send them on an instant basis. Also, you can share them to other channels via Bluetooth technology.
Reviews – With the unrivaled performance, the stethoscope delivers brilliant functionality. It is a technologically advanced product that is ideal for those who want the best.
User Rating – 5 out of 5
9. Littmann Electronic 3100
This is another superior model from Littmann that holds excellent acoustic performance. It is a superior model offering high functionality and precise results for all types of auscultations.
Besides offering 23 times more magnification and obstructing the sound to 85%, it is a lightweight model that makes using and handling it much easier. Though this model does not allow you to record auscultations, still it possesses numerous great features that make it an exclusive model available for use.
Reviews – This stethoscope holds exceptional acoustic performance. You don't have to share the findings while using this Littmann stethoscope. It is prepared of cutting-edge technology norms and ensures that you are able to offer excellent solutions to all your patients.
User Rating – 4 out of 5
10. Littmann Cardiology III
This is a spectacular model in the medium-high range and delivers an excellent performance like other Littmann stethoscopes. It is a perfect stethoscope holding numerous exclusive features. Besides delivering high acoustic performance, you can expect amazing diagnostic functionality from the device.
The product is one of the best-sellers from Littmann, and there are numerous reasons for this. The main reason is that it is a high-quality product available at a price lower than other stethoscopes from Littmann. Moreover, it features the exclusive functionality of double-sided Chestpiece suitable for pediatric and adult use. The tunable double-frequency tubing and diaphragms reduce all sort of unwanted noise. Hence, using this stethoscope would offer you with access to all top-notch features at a budgeted price.
Reviews – It is a robust stethoscope featured with numerous exclusive features and functionalities. It is a versatile unit delivering excellent acoustic performance. The competitive price and decent pricing make it an excellent stethoscope from Littmann's series.
User Rating – 4.7 out of 5
Conclusion
Here we have listed the best Littmann stethoscopes from different series. Already, we have discussed why Littmann stethoscopes are the best and an ideal choice for the consumers. Hence, if you are confused about different Littmann stethoscopes to choose from, then consider buying one mentioned in the list and get the best companion to your medical profession.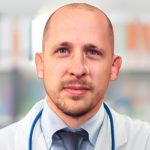 Dr. David Taylor is a medical professional and an avid blogger. He holds an M.D. from Drexel University & a Ph.D. from Indiana University School of Medicine.
Dr. David loves to utilize technology to improve healthcare and he does it daily through BestRatedDocs.com. He founded the company in 2016 with the vision to make the discoverability of the best healthcare facilities & best products simple and easy. His passion for informatics and using technology to empower healthcare professionals and the patients they serve is unmatched. He regularly blogs about technology, health IT, medical products and other healthcare topics at bestrateddocs.com.
Last updated on 2019-07-20 // Source: Amazon Affiliates