Best Stethoscope for EMTs and Paramedics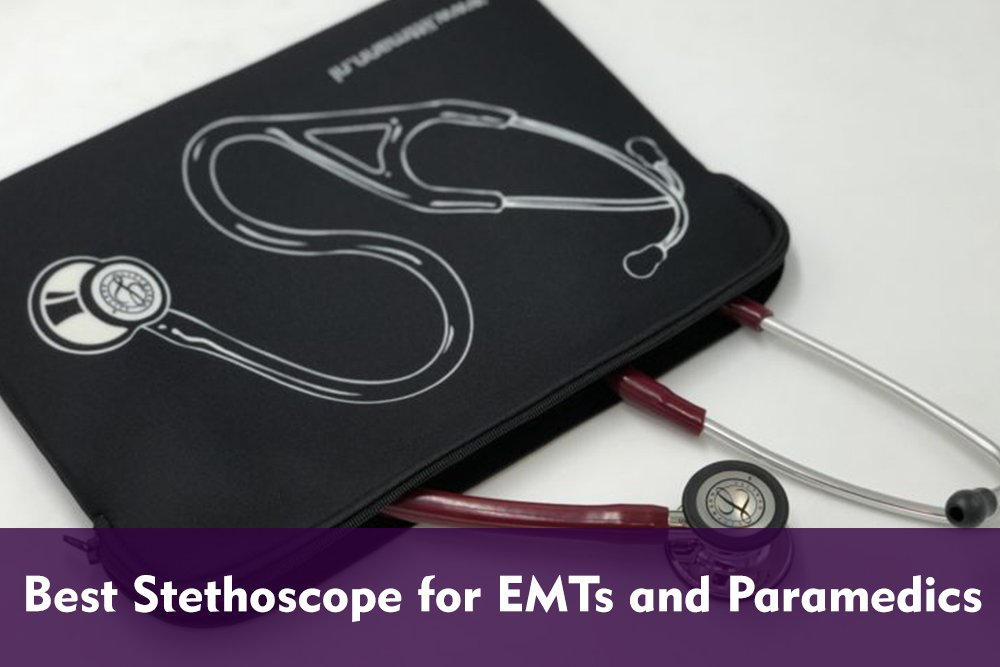 The job of Paramedics and EMT professionals is surrounded by noise and interruptions throughout the day. Hence, the best stethoscopes for EMTs and Paramedic professionals is the one that can deliver unmatched performance and excellent sound auscultation is of utmost importance.
The overall quality and durability of a stethoscope can generate a huge impact on the doctor's profession. It is because only a good quality stethoscope can help identify and diagnose the indicative signs of an illness as well as overall medical condition. For all such reasons, it is essential to carefully select a stethoscope that can improve the accuracy and speed of work.
Finding the best stethoscope is a time-intensive process. But to simplify the task, we have done the research part for you and hence shared the list of top 10 best stethoscopes for EMTs and Paramedic professionals.
We have listed the products based on customer reviews, functionality, build quality, price, and sound auscultation. Besides this, we have listed all important factors to consider when you buy a stethoscope for yourself. So, have a glance at our comprehensive and detailed list below!
Product
Features
Rating
3M Littmann Classic III Stethoscope
Comfortable eartips, excellent ambient noise obstruction, latex-free body, chespiece in different finishes
4.6
ADC Platinum Edition Stethoscope
Affordable price, multi-frequency functioning, dual leaf spring, ultra-durable body
4.5
Littmann Lightweight II S.E Stethoscope
Ultra-lightweight, leaf shape Chestpiece, available in different colors, ideal for entry level professionals, attractive and pleasing design
4.7
MDF Pulse Time
Featured with advance functionalities, LCD clock, precise monitoring, latex-free body
4.4
ADC Adscope 603 Clinican Stethoscope
Engineered with CNC machines, non-chill and sensitive rim, tunable bell to measure frequencies of distinct levels, additional pairs of eartips
4.4
Littmann Master Cardiology III Stethoscope
Ideal for customized diagnosis, pleasing design, accurate results, excellent durability, latex-free body
4.7
MDF MD One Stainless Steel Dual Head Stethoscope
Comfortable silicone eartips, dense latex-free PVC, stainless steel body, long tubing
4.5
ADC Adscope 609ST Stethoscope
Robust and non-chill diaphragm, highly durable body, affordable pricing, lightweight stethoscope
4.4
Vorfreude Cardiology Stethoscope Lightweight Kit

Tunable diaphragm, batteries, pupil pen, comfortable eartips, ergonomic design, decent quality, excellent pricing
4.2
ADC Adscope 615 Platinum Professional Stethoscope
Sensitive drum, CNC precision body, amazing acoustic quality, lightweight, flexible 22 inch PVC tubingDouble sides binaural spring, single latex-free tubing,
Minimal acoustic interference, non-chill rim

4.3
1. 3M Littmann Classic III Stethoscope
Popular in the industry, this stethoscope delivers superior acoustic performance. It comes with double tunable diaphragm ideal for pediatric and general patients.
Besides offering excellent ambient noise obstruction it allows to easily manage blood pressure and hear lung sounds. Using as well as cleaning this stethoscope is very much easy. Its unique feature is the presence of a single-piece diaphragm that is easy to connect and clean as the surface is free from crevices. It is a latex-free body that holds excellent resistance to salts and oils.
Besides long durability and superior performance, it delivers precise results, which is vital for the diagnosis procedure. This stethoscope is available in multiple colors and different finishes for the Chestpiece. Moreover, it is available with a 5-year warranty.
Hence, if you are searching for a stethoscope with high acoustic performance and pleasing appearance, then this one will surely impress you.  If you want to know more in detail you can read 3M Littmann Classic III Stethoscope Review
2. ADC Platinum Edition Stethoscope
This stethoscope comes from a very reputed brand, American Diagnostic Corporation.
It is a popular product for its amazing features and affordable price line. The platinum edition stethoscope is excellent offering multi-frequency functionality. It comes with a dual leaf-spring in internally fixed at a 15-degree angle to offer adequate comfort with the reinforced yolk. In addition to this, it comes with latex-free tubing that is long-lasting.
The high-quality ear tips of this stethoscope are designed with Adsoft deluxe PVC that makes it absolutely comfortable to wear. This also ensures that the stethoscope is properly sealed to the ears thereby reducing the outside noises to a great extent. Though the design is simple in appearance, the body of this stethoscope is ultra-durable.
You can buy this stethoscope if you are searching for a highly durable product at nominal prices and from a renowned brand.
3. Littmann Lightweight II S.E Stethoscope
Now, if you are among those who prefer wearing your stethoscope most of the times, or carry it along wherever you go, then the Lightweight II S.E. stethoscope from Littmann is a perfect choice for you.
With an ultra-lightweight of just 4.2 ounces, this stethoscope is comfortable for everyday wearing. Besides an attractive and pleasing design, the stethoscope comes with a leaf-shaped Chestpiece. As a result, it enables convenient positioning under cuffs of blood pressure as well as around bandaging. It is, therefore, an ideal solution for conducting physical assessments and tracking blood pressure in patients.
This is an excellent stethoscope for entry level professionals who are new to auscultation and want precise results under every situation. Since it is extremely light in weight, so you can carry it along wherever you go. Even the stethoscope is ideal to conduct quick assessments at a go.
Available in beautiful colors like pearl pink, lilac purple, and seafoam green, it comes with a durable body. But the product is not meant for experienced and expert professionals and may not be able to fulfill their expectations.
4. MDF Pulse Time
Being an experienced professional, definitely, you would want more precision at work. This brings the powerful and advanced MDF pulse time stethoscope in the role.
It is difficult to concentrate and perform accurate diagnosis when there is noise all around. In such a situation, this stethoscope from MDF will do the job and help you monitor your patients diligently. The stethoscope is designed with advanced features, which makes it one of the best solutions to monitor patients in hectic and noisy situations.
It incorporates an LCD clock. Hence, even if you are not able to focus on your personal clock, still you will be able to perform precise monitoring. The tubing is made latex-free that guarantees to offer lasting performance and functionality. The best thing is that it is available at economical prices.
This stethoscope comes with a balanced combination of electronic and traditional features. It is a perfect buy for those who want the best at competitive prices.
5. ADC Adscope 603 Clinician Stethoscope
The 603 Clinician Stethoscopes from ADC stethoscope range is one of the best options for those who don't have a budget constraint.
This stethoscope has all great features and functionalities that you would want. It is a lightweight, rugged body that comes with excellent acoustics. It is specially designed for Medics and EMT specialists. It is designed with CNC machines that are engineered to offer the best possible sound under all circumstances. In addition to this, it features a tunable bell that enables low and high frequencies to be heard with ease. The best thing is that with just a little pressure, you can also fine tune the sound level.
It is available with a lifetime warranty and an ergonomically designed headset. Hence, you can expect maximum comfort and great precision at work. The CNC machined combination chest piece is well-balanced with a non-chill and ultra-sensitive rim ideal to identify crisp frequency levels under all conditions.
You will get this stethoscope with two extra pairs of Adsoft Plus ear tips and complimentary scope tag.
6. Littmann Master Cardiology III Stethoscope
Another best stethoscope for paramedics and EMT specialists in our list is Littmann master cardiology III stethoscope.
This stethoscope comes from the famous cardiology series and is designed to offer accurate outcomes for all kinds of patients. Whether you want to conduct a customized research or a generic one, it offers them all. The stethoscope can pick high as well as low frequencies with ease and with little changes in the pressure.
Furthermore, it comes with a two-in-one tubing design that ensures that all sounds are clearly transmitted to the ears. For this reason, it is highly popular among cardiology specialists who don't want to leave space for any mistake. It comes with a pleasing design and is equipped with advanced features.
But being a Littmann product, this stethoscope is quite costly as compared to the other options available.
7. MDF MD One Stainless Steel Dual Head Stethoscope
DF has been in this line of business since 1971 and this stethoscope from the company is a true example of their skills and intelligence.
This stethoscope comes with a stainless steel body that is well-complemented with a latex-free body. Hence, you can always expect a lasting performance from it. In addition to this, the stethoscope offers a lifetime warranty along with the replacement of free parts. Even the acoustic tubing is prepared from thick and dense latex-free PVC, which offers superior sound quality for auscultations of heart, lungs, and gastric sound.
It is a comfortable product featuring silicone earpieces. On buying this product you will get two additional pairs of ear tips for more lasting performance. Even the audio tube is quite long that gives you enough space while monitoring the patient.
Undoubtedly, it is an excellent stethoscope available at affordable pricing and with durable body. Presence of all modern features makes this is a great choice for all.
8. ADC Adscope 609ST Stethoscope
Delivering excellent sound quality and available at a rock-bottom price, this powerful and lightweight stethoscope from ADC is definitely worth buying.
It is known for its superior sound quality that comes with a robust diaphragm to precisely monitor high frequencies. Also, it has a bell that allows measuring low frequencies with ease. The non-chill diaphragm ensures that patients feel comfortable while being monitored.
It delivers excellent auscultation and holds a latex-free body, which makes it one of the best choices for medical professionals. It is available with a 5-year warranty and free replacement parts deal when registered. The biggest surprise is its price, which is extremely affordable.
So, whether you are new professional or an expert, if you are on a budget but does not want to compromise on quality then this one is just perfect for you.
9. Vorfreude Cardiology Stethoscope Lightweight Kit
No products found.
How would you feel if you are able to buy not just a stethoscope but the entire kit at a budgeted price? It would be great!
This is possible if you decide to buy the wonderful stethoscope from Vorfreude. It is an excellent value for money. Being a lightweight product, carrying this stethoscope is very easy. Its ergonomic design ensures the fit is perfect as well as comfortable to your ears.
The best thing is its incomparable performance. The stethoscope delivers high sound quality. It is crafted with German engineering technology and can be adjusted to monitor different levels of frequencies. While the tunable diaphragm ensures accuracy at every level and under every condition, the patented press-frequency mechanism enhances the overall auscultation to a great extent.
The kit houses spare ear tips, diaphragms, batteries, and pupil pen. Hence, if you want more on a budget then this stethoscope from Vorfreude is available with a decent product quality.
10. ADC Adscope 615 Platinum Professional Stethoscope
Undoubtedly, this is one of the most user-friendly stethoscopes that you would want to buy. It is designed considering the ease of use at work.
The stethoscope is extremely light in weight. It features an oversized bell made from zinc alloy ideal to monitor all sorts of patients. The comfortable ear tips are available in different sizes to ensure you get a proper fitting for yourself. Most importantly, it comes with a sensitive drum that enables to monitor frequencies at different levels on basis of how firm the stethoscope is pressed on skin surfaces.
In addition to this, it comes with an adjustable frequency design offering an amazing acoustic response of a diaphragm and conventional bell into a convenient single-sided chest piece. The product comes with CNC precision body that is beautifully layered with an attractive satin finish.
It features flexible 22-inch PVC tubing and reinforced yoke, Adsoft Plus silicone ear tips, and stainless binaural. With a lifetime warranty and additional pairs of ear tips, it is definitely one of the best stethoscopes available for Paramedics and EMT professionals.
Buyers Guide – Do Consider these Factors before Buying a Stethoscope
Your stethoscope is one of the most important equipment for your medical profession. Even a small negligence can cost you huge. Hence, it is of utmost importance to consider the below-mentioned factors while buying a stethoscope.
1. Eartips
Since you would be plugging those ear tips into your ears might be for long hours, so it is essential that they are comfortable. Besides comfort, the ear tips must provide you with clear sound. If it fails to offer you precise acoustic functionality then it is of no use.
Hence, make sure your stethoscope have comfortable and high-quality ear tips.
2. Weight
Being a medical professional you need to carry a stethoscope most of the times. A hefty stethoscope can be a big pain to use and carry. I am sure you would not want to carry that extra weight around your neck.
Make sure you pick a lightweight stethoscope, which is also powerful and durable. A handy and lightweight stethoscope is much easier to use as compared to a heavy one.
3. Stethoscope Type
There are different types of stethoscopes available in the market ranging from electronic, acoustic, amplified, cardiology, fetal, veterinarian, and more. Do pick a stethoscope that is designed exclusively for your medical specialty. This will help you get all the necessary features in just one stethoscope.
Avoid picking stethoscopes that are designed for other medical divisions. It is because they might not be able to meet your needs and expectations to the optimum level.
4. Acoustic Quality
An EMT professional needs a stethoscope that delivers precise monitoring experience. We, therefore, recommend you to pick a stethoscope that meets aptly your acoustic quality needs.
Though such stethoscopes might be a little expensive, they are worth the price. After all, you would be doing a highly responsible job, which can be as important as saving a person's life. So, don't compromise on the quality.
5. Understand the Stethoscope
Check for that bell or diaphragm. Is the tube quality worth purchasing?
A stethoscope has different parts and it is your role to ensure that each part is of the best quality. Hence, make sure you check all the major aspects of a stethoscope before purchasing it. If any of the parts are not up to the mark or of low quality then avoid buying it at once.
6. Material
A stethoscope designed for paramedics and EMT professionals must be offer lasting functionality. The materials used to craft a stethoscope play a major role in its overall durability.
So, make sure you pick a stethoscope that is prepared from high-quality material. Zinc and stainless are ideal products for Chestpiece. While latex free tubes are the best and deliver long-lasting performance.
7. Brand
While out there are stethoscopes available from different brands, there are a few among them that manufacture stethoscopes, especially for EMT and paramedics experts. It is a wise choice to consider buying stethoscopes from these brands.
For this, you can either take referrals from your seniors or existing users or can check online reviews for a product.
8. Price
Last but not the least, even if you have enough money to spend on those costly stethoscopes, still it is important to be diligent while purchasing one.
Make sure that the stethoscope is worth the price. Check its features, performance, quality, materials, durability, and other vital traits. Then compare the same with its price. If the price of the stethoscope is worth then only make a purchase.
Buying a stethoscope is a complex task. With innumerable options available, this job is even more complex. But being a little attentive, conducting in-depth research and considering the above factors can help you buy a stethoscope that seems a valuable resource to your medical profession.
Frequently Asked Questions
Q. What would be a good stethoscope for paramedics in the United States?
A. Every customer has its own experience and ideologies for different stethoscopes. You can either ask for referrals and reviews from the existing users or can select stethoscopes mentioned on our list. We have compiled the list after in-depth research and considering reviews from professionals for over last few years.
Q. What is the average price of a stethoscope?
A. The average price of a stethoscope may vary and depends on the durability, features, and material of the stethoscope. Also, the price depends on the brand of the stethoscope. Hence, there is no fixed price of a stethoscope that can be announced.
But being a general user, beginner, or an experienced professional, you can always define your budget and then select a stethoscope based on these measures.
Q. Is there a major difference between an EMT stethoscope and a Regular Stethoscope?
A. There are different kinds of stethoscopes available on the market. Each one is designed to deliver unique functionality. Hence, based on your expertise and specialization it is important to select a stethoscope that is perfect for your job.
Q. Are these the only stethoscopes that I should consider buying?
A. We have picked the top 10 stethoscopes that are popular worldwide. If none of these impresses you then you can always consider stethoscopes from other brands. But remember, these are some of the best ones.
Final Verdict
The above-mentioned stethoscopes are the finest choice for paramedics and EMT professionals. But your choice and buying decision will purely depend on your preferences and budget.
While there are a few brands that are quite popular than others, the ones we have listed in this post are known for their performance, quality, and lasting durability. Stethoscopes can get lost in hospital wards, but at the same time, they are important to conduct an accurate initial diagnosis of a patient.
Hence, make sure you invest in a stethoscope that best meets your needs and comfort and most importantly fits well into your budget. Considering the above factors and making a wise choice will ensure you never go wrong with your buying decision!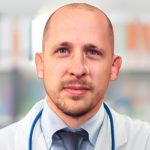 Dr. David Taylor is a medical professional and an avid blogger. He holds an M.D. from Drexel University & a Ph.D. from Indiana University School of Medicine.
Dr. David loves to utilize technology to improve healthcare and he does it daily through BestRatedDocs.com. He founded the company in 2016 with the vision to make the discoverability of the best healthcare facilities & best products simple and easy. His passion for informatics and using technology to empower healthcare professionals and the patients they serve is unmatched. He regularly blogs about technology, health IT, medical products and other healthcare topics at bestrateddocs.com.
Last updated on 2019-09-20 // Source: Amazon Affiliates