12 Best Knee Braces for Sports, Injuries & Pain – Ultimate Buying Guide [Updated]
We use our legs every day for different reasons. From getting to work or going for a morning run, your knees keep you going. Indeed, weightlifting requires tremendous knee strength, especially when you squat heavyweight. Clearly,  your knees can get injured anywhere. Nonetheless, it is essential to keep them compressed and protected with the best knee braces available. We have a list of the best knee braces online with recommendations for different sports and injuries that you might go through. Additionally, don't go buying a knee brace without checking out our buyer's guide. 
Let's start with the basics. 
What is a Knee Brace?
Firstly, knee braces are compression covers for your knee. Secondly, They keep your knee tight and secure and limit the movement of the joint. Subsequently, Knee Braces are beneficial to weightlifters, runners, and all athletes that use their knees. Above all, older people also use knee braces to reduce joint pains and increase recovery. Additionally, the knee brace improves blood circulation in the knee. There are different types of knee braces you can purchase based on the injury you are trying to combat. 
Here's a look at the types of knee braces you can buy. 
Types Of Knee Braces
Prophylactic –

The most common knee brace is the prophylactic brace. First and foremost, it is a sleeve or strap type that is used by people in sports to keep your knees steady. Above all, the brace helps avoid any injury by direct contact in sports like football or basketball. 

Functional –

This brace is specific to people who have sustained injuries in sports and need to recover. Nevertheless, you can continue playing with this brace on, but you need to be careful. Also, it holds your knee in place and limits knee movement.

Rehabilitative –

If you are out of surgery and need to repair the knee joint, this type of brace secures your knee. Unquestionably, it acts as a lock on your knee and immobilizes the knee by cutting its's range of motion. Additionally, these are some of the best knee braces for people who need to recover. 

Offloader –

The final type of knee brace is the offloader or unloader. Clearly, it is named so because it helps reduce the pain in the knee joint. This brace is best suited for people with medical ailments related to knees. These include arthritis, sprains, etc. In addition, the brace is also beneficial to people who are looking to have surgery done.
Top Knee Braces For Sports
Best Knee Braces For Injuries
Best Knee Braces For Sports
1) Pro-Tec Gel-Force – Best Athletic Knee Brace
Pro-Tec Gel-Force Knee Support, Medium
Thick gel provides comfortable stabilization to the knee, and absorption of dynamic forces.
4way stretch material provides supportive compression while allowing full range of motion.
Light, breathable fabric keeps skin dry reducing any fabric irritation.
Medial and lateral sprial stays provide knee joint stability.
Sizing Chart: Item 7200 Small (13" – 14") Item 7201 Medium (14" – 16") Item 7202 Large (16" – 18") Item 7203 Xlarge (18" – 20")...
As an athlete, you need to keep your body in the best shape possible. Undoubtedly, you need to make sure your knees are braced and ready for any impact during the game. Moreover, by using a knee brace, you can enhance your performance while you play. For ease of use and recovery, the Pro-Tec Gel Force Knee Sleeve is a genius sporting product. This brace compresses your knee and keeps it from moving beyond a certain point. It allows you to move freely while bringing your knee back in place.  
Features:
Breathable, lightweight material

The thick oval cover provides adequate support protection to the knee cap

Four-way stretch material for complete compression
Precautions: This sleeve is not suitable for severe injuries where you have tissue tears or need to keep your knee still for recovery. 
Best Knee Braces For Running
2) Hinged Knee Brace: Shock Doctor Maximum Support
Hinged Knee Brace: Shock Doctor Maximum Support Compression Knee Brace - For ACL/PCL Injuries, Patella Support, Sprains, Hypertension and More for Men and Women - (1 Knee Brace, XLarge)
PREVENTS AND PROTECTS - Helps prevent and heal medial and lateral instability, minor patella instability, meniscus injuries, minor ligament sprains,...
MOISTURE AND ODOR PREVENTION - Airflow vented tech to reduce odor, bacteria, and moisture, so you can stay comfortable through the toughest days and workouts
BOOST MOVEMENT AND COMFORT - Heavy duty bilateral dual hinges provide support while allowing you to move comfortably with four-way stretch Lycra mesh and...
PREMIUM MATERIALS - Latex-free, premium stitching, and integrated flexible side stabilizers, stays in place and includes easy grip tabs for accurate fitting
LIFTS AND COMPRESSES - Compression supports soft tissue, joint alignment and relief, and boosts therapeutic heat for improved blood flow which aids in healing...
Running is one of the top causes of knee injuries, and it could stop you from continuing your fitness routine. From muscle tears to sprains related to the patella, running requires support to prevent damage. A hinged knee brace can keep your knee's range of motion in check and secure it from facing any harm. 
The Shock Doctor Maximum Support Knee brace is one of the best products available online. This is used by top athletes and helps lateral instability, minor patella instability, meniscus injuries, minor ligament sprains, hypertension, and arthritis. With the airflow through the brace, you don't have to worry about bad odor. By adding therapeutic heat, the brace increases blood flow. With Shock Doctor, you can expect the best lycra-mesh, latex-free design with premium fitting to help you boost your movements. 
Features:
Doesn't hold moisture

No Bad odor

Easy to use

Improves blood circulation

Can be used as relief for different injuries

Very comfortable material
Precaution: The product only works when the size is perfect. Make sure you measure your knee for the best results. 
3) Neoprene Knee Brace – McDavid Knee Compression Sleeve
Sale
McDavid 401 Neoprene Knee Support (Black , Medium)
INCREASE MUSCLE PRODUCTIVITY: Compression warms your muscles, which makes tired muscles happy, this streamlines the healing process so you can stay in the game...
PROTECT AND PREVENT: Relief and protection from arthritis, tendonitis, patella alignment injuries, bursitis, meniscus tears and more, can also prevent injuries...
HIGH-QUALITY STITCHING: Doesn't itch or rub, 5 needle stitch for a flatter, cleaner, stronger seam, won't irritate skin during extended use or vigorous...
ULTRA BREATHABLE: Elastic knit neoprene material contours to your knee and leg while repelling sweat and oil for a dry, lightweight fit
DURABLE: Heavy duty outside for repeated wear-and-tear, great for weekly workouts, exercise routines, and daily knee support
Runners look for compression that does not limit the range of motion. This sleeve helps them prevent injury and knee damage. The best knee brace you can opt for is a neoprene type. A Neoprene knee brace is named after latex-free material. It is a product of premium stitching and is very easy to put on and off. This material does not hold sweat and is easy to clean. 
McDavid's compression sleeve is one of a kind. It comes in a seamless anatomical design and is made to keep your knee in a steady position. It allows your muscles to breathe and has proven to be very durable in its class. 
Features: 
Ultra-light

Durable and reliable

Water-resistant

Premium quality

Comfortable for everyday use

The brace increases muscle productivity.
Precautions: This product does not come with straps. The compression is solely from the stretch. 
Best Knee Brace for 

Basketball
4) Copper Fit Knee Brace For Basketball Injury Prevention
Copper Fit Pro Series Compression Knee Sleeve, Black with Copper Trim, Medium,Packaging may Vary
High-performance copper-infused compression sleeves with built-in kinesiology bands.4-way stretch fabric is soft and comfortable.
Built in kinesiology bands provide targeted compression and dynamic support and helps relieve pain and inflammation
Note : Measure the circumference of your thigh, approximately 5" above the center of your knee. You may need to adjust the sleeve a few inches up or down to get...
Machine wash, cold. Tumble dry, low
As a basketball athlete, you need to make sure you are quick on your feet and keep those sudden moves going. By continually jumping, your knees are prone to several injuries ranging from sprains to muscle tears. To keep your career going, the Copper Fit knee brace can offer excellent support while you perform. 
This sleeve is recommended by medical professionals and used by many of the top athletes in the game. The compression is just right, as it improves circulation through the knee and increases your performance. With a four-way stretch material, it is comfortable for any knee and can be washed for everyday use. The product is 85% polyester with copper and 15% spandex. The copper ions in the material help bind the material together and add a significant amount of compression. There is no doubt that this is one of the best knee braces available. 
Features: 
Lightweight

Unique design

Copper Fit brand 

Four-way stretch material

Can be washed 

Easy to use
Precautions: Use cold water when you machine wash or low tumble dry. 
Best Knee Brace For Soccer
5) ShiLiTech Compression Fit – Best Knee Brace For Football
Knee Brace Support Compression Sleeves, SiLiTech 1 Pair FDA Registered Wraps Pads for Arthritis, ACL, Running, Pain Relief, Injury Recovery, Basketball Knee Compression Sleeve Support (Black, XL)
【INSTANT SUPPORT AND STABILITY 】– You will feel the difference immediately. Get fast pain relief with less swelling, soreness, and stiffness. Our Power...
【LIGHTWEIGHT AND BREATHABLE】 – Some compression sleeves are too hot, too restrictive, or too bulky. Why settle for anything less than the best? Our design...
【"NO-SLIP" DOUBLE GRIP】 – Stopping to pull your knee sleeves back up is frustrating to say the least. With our unique Double Silicone Grip your...
【INCREDIBLE RESULTS】 – With unmatched support and durability, you will love our knee compression sleeves - we guarantee it. Top quality double stitching...
【100% "PERFECT FIT" GUARANTEE 】– Your comfort is our passion! Use our size chart to choose the best fit. If you are not completely satisfied with your...
Football can be a dangerous game if you don't have the right protection. Your knees can take damage from outside sources. We see several injuries from football matches that can make a person our of their career. From swelling to soreness, the knee goes through injuries, and you need to be prepared. The ShiliTecch Compression sleeve is your best choice. 
The sleeve is very comfortable and offers a no-slip grip to brace your knee in one place. It does not limit the range of motion, thereby allowing you to perform with confidence. It improves blood circulation and always provided excellent results. You can wear it underneath your clothing for everyday use as well. 
Features: 
More extensive coverage for better grip

Provides an extra boost while performing

Flexible material that lets your knee breathe

100% Guarantee of the perfect fit
Precautions: The brace does not come with straps. The compression works to prevent an injury. 
Best Knee Braces For Arthritis
6) C-Gardian Compression Support – Best Compression Knee Brace
Knee Brace,Conlink Compression Support Knee Sleeve with Adjustable Strap Knee Pad for Pain Relief, Meniscus Tear, Arthritis, ACL, MCL,Suit for Running, Cycling, Tennis, Golf and Basketball
PROFESSIONAL FABRIC MATERIAL - Made of high quality 68% nylon and 32% spandex.Lightweight,breathable and adjustable. With a fine mesh fabric optimized for...
ERGONOMIC DESIGN - Winding pressure,stereoscopic woven,3D weaving process and dual adjustable pressure bandage maintains joint stability regardless of...
PAIN RELIEF & PROMOTES MUSCLE/JOINT RECOVERY - Decompression seismic protection pressure weaving fashion dynamic texture personal care and knee joint...
LARGER SIZE CHOICE AVAILABLE - You can check the size chart picture as reference for choosing your suitable knee brace
GUARANTEE - We will try our best to make our product satisfy your need of top quality.if our knee brace support doesn't fit, just let us know and we'll send you...
Arthritis is a disorder found at the joints. Symptoms include swelling, unbearable pain, and inability to use the joints freely. Arthritis is a pain that gradually makes you stop using your affected joints. For the knee, it is caused by applying constant pressure over the knee cap. The best way to prevent this is by using Compression support. The C-Gardian Brace is a strap brace that enforces the required amount of pressure on your knee and improves blood circulation. 
It can also be used by individuals who have arthritis and keeps your knee from moving away from the anatomically correct position. You won't have to worry about your knee when you have the C-Gardian Brace protecting it. The product allows your knee to breathe and is made of elastic around the knee cap. It will enable you to move, but with restrictions. 
Features:
High-quality material

Easy to use Straps

Works well for arthritis pain relief and joint recovery

Money-back if the product is not satisfactory
Precautions: Do not bleach the product or put it in hot water. 
7) MODVEL 2 Pack Compression Sleeve – Extra large knee brace
Sale
MODVEL 2 Pack Knee Compression Sleeve | Knee Brace for Men & Women | Knee Support for Running, Basketball, Weightlifting, Gym, Workout, Sports - PLEASE CHECK SIZING CHART
COMFORTABLE PAIN KNEE RELIEF: This high compression knee sleeve brace stabilizes and supports the joint. Not just for injury, this knee brace provides arthritis...
TEST YOUR LIMITS !: The Modvel Knee sleeve is perfect for activity that involves a great amount of stress on the joints like, Baseball, Basketball, Soccer Golf,...
PROFESSIONAL SHAPE FOR MAXIMUM SUPPORT: Ergonomic design allows this brace to support the knee joint without getting in your way. Comfortable, breathable...
SIZING: Please make sure to look at our measuring chart to ensure the right fit. If you are uncertain please reach out to our support team who will be happy to...
GREAT FIT FOR MEN AND WOMEN: The best knee sleeve stabilizer, men and women will experience a perfect fit that relieves pain! 100% MONEY BACK GUARANTEE!
If you have arthritis, your knees could be limiting your movement. The pain gets unbearable, and you need a way out. Modvel's Extra Large compression sleeve is the answer. This product offers pain relief from knee injuries. It is easy to use, and you can expect perfect results. The size of the brace keeps your knee from going out of the range of motion. By improving blood circulation, your arthritis pain is reduced, and you can walk around with ease. 
This brace is also an excellent choice for athletes and improves performance. 
Features: 
Best pain relief knee brace

Perfect fit with an elastic body

works great for men and women

Stylish

Therapeutic compression
Precautions: The product does not come with straps. You need to get the right size that fits your knee. 
Best Knee Brace For Meniscus Tear
8) Shock Doctor 870 – Patella Knee Brace
Sale
Shock Doctor 870 Knee Brace, Knee Support for Stability, Minor Patella Instability, Meniscus Injuries, Minor ligament Sprains for Men & Women, Sold as Single Unit (1)
BEST FOR: Moderate support for minor to moderate sprains, strains and instabilities during active recovery - Joint pain, arthritis pain relief, arthritis...
PREVENTION- Helps prevent and heal medial/lateral instability, minor patella instability, meniscus injuries, minor ligament sprains
COMFORTABLE- Four-way stretch Lycra mesh at back of knee and premium stitching assemble and patella support for long lasting comfort – LATEX-FREE - Convenient...
SUPPORT- Pre-curved anatomical design and Integrated FLEXIBLE side stabilizer stays - knee compression sleeve with large stays that run along the length of the...
PROTECTION/COMPRESSION - Padded patella buttress helps protect and stabilize knee cap - Supports Soft tissue, joint alignment and therapeutic warmth for...
One of the most painful tears around the knee is the Meniscus Tear. It is caused by a twist in the knee cap and occurs when the cartilage in the knee, which protects the sin connection, gets damaged. There is often pain, swelling, and stiffness, which might become unbearable at a point. With the Shock Doctor 870, you can prevent and treat a meniscus tear. 
The brace is an open patella knee brace, which means it has an opening at the knee cap. It holds your knee in place and allows you to recover faster. When the range of motion is limited, the knee can regenerate with improved blood flow. Additionally, the brace has straps to tighten the hold over the knee. 
Features: 
This brace can help limit and reduce meniscus tear pain

Very secure pair with a padded body

Lycra-mesh material is used for ventilation

The design provides enhanced comfort and a perfect fit
Precautions: This product is not a substitute for primary medical care. Make sure you see a medical professional in the event of continuous pain. 
Best Knee Brace for 

Tendonitis
9) Shock Doctor's Best Knee Compression Sleeve
Knee Compression Sleeve: Shock Doctor's Knee Support Sleeve - Relieves Arthritis Pain, Tendonitis, and Patella Alignment Injuries for Men & Women - Includes 1 Sleeve (1 unit), X-LARGE, w/ Gel Buttress (Moderate Support)
INCREASE MUSCLE PRODUCTIVITY: Compression warms your muscles, which makes tired muscles happy, this streamlines the healing process so you can stay in the game...
PROTECT AND PREVENT: Relief and protection from arthritis, tendonitis, patella alignment injuries, bursitis, meniscus tears and more, can also prevent injuries...
FOR SPORTS AND DAILY WEAR: On the court, or hard at work, we've got you covered, perfect for powerlifting, basketball, running, biking, crossfit, workout,...
BOOSTED SUPPORT: Integrated gel inlays provide extra support and targeted compression, taking the strain off of your knees and giving you lasting relief
ULTRA BREATHABLE COMFORT: Elastic knit neoprene material contours to your knee and leg while repelling sweat and oil for a dry, lightweight fit
Tendonitis is caused by the inflammation of the tendon in the knee. When you overuse your knee, the tendon starts to wear out, and inflammation is the indication. It occurs during sporting events such as running, weightlifting, football, etc. The result is a complete stop to any activities that require your knees. But with the Shock Doctor's Knee brace, you can keep your pain at bay. Being one of the best knee braces, it allows you to maintain a good range of motion and protects your knee from outside forces. The brace improves blood circulation, and this helps you improve the affected tendon. 
The sleeve is easy to use and has a very breathable material in use. It is comfortable and boosts support to your knees. You can use this product for daily activities and maintain the health of your knee. 
Features: 
Easy to wash 

Ease of Use

Tight compression sleeve improves blood circulation

Designed for daily wear

Improves performance
Precautions: The product does not have straps. Make sure you find the right size for the best results. 
Best Knee Brace for 

Chondromalacia
10) BraceAbility Patellofemoral – Knee Brace For Pain
BraceAbility Patellofemoral Pain Knee Brace | Chondromalacia Treatment, Patellar Tendonitis Support to Stabilize Under Kneecap, Helps Pain from Patella Alta / Baja, Knock Knees & Bow Legs (Large)
HOW TO CHOOSE YOUR SIZE: Using a soft / flexible tape measure, find the circumference 6 inches above the middle of your kneecap and 6 inches below the middle of...
Convenient knee sleeve helps ease knee pain caused by patella subluxation, dislocated kneecap, patellofemoral tracking syndrome, patella alta / baja / infera,...
Made of a breathable neoprene alternative, making it cool, durable, flexible and sweat-resistant. The open front and open back design of this lightweight knee...
Sewn-in, U-shaped horseshoe buttress promotes superior patella stability by supporting the sides and bottom of your kneecap, delivering adequate compression and...
Medial and lateral stays prevent rollover and straps located above and below your kneecap prevent the stabilizer from sliding down while sitting, walking,...
Runner's knee, also known as Chondromalacia, is a condition where the cartilage under the knee starts to wear out. It causes your knee to become weak and limits your performance in sports and movement in general. The knee joint begins to disintegrate and causes a lot of pain. With the BraceAbility Patello Femoral, you can keep a check on your knee movement and use the support of the brace to perform better. 
The brace acts as a prevention to more injury and helps you recover. The material used is very comfortable, and the straps keep your knee from moving. This breathable neoprene product is sweat-resistant and provides superior support to the patella. 
Features: 
Convenient and easy to use

Offers total pain relief

U-shaped horseshoe buttress promotes superior patella stability

The straps reduce any rollover injury
Precautions: Do not make the straps too tight around the knee as it could cut blood circulation. 
Best ACL Knee Brace
11) Neo G Hinged Adjustable Knee Brace
Neo G Hinged Knee Brace, Adjusta Fit - Open Patella - Support For Arthritis, Joint Pain, Tendon, Ligament Strains, ACL, Injury Recovery - Adjustable Dials - Class 1 Medical Device - One Size - Black
PERFECT KNEE BRACE FOR ACTIVE LIFESTYLES: Premium quality brace featuring non-slip design for ultimate comfort and support, suitable for everyday activities...
PAIN RELIEVING KNEE SUPPORT: Medically engineered to help relieve pain associated with arthritis, aching joints, as well as aid recovery from knee injuries,...
MEDICAL GRADE: Registered internationally as a Class 1 Medical Device with regulatory bodies, such as the FDA (US), Health Canada & the MHRA (UK). Manufactured...
ADJUSTABLE EASY PUSH DIALS & PREMIUM GRADE NEOPRENE: The hinged system can be adjusted for optimum fit and control movement between -10 to 120 degrees flexion....
ONE SIZE SUPPORT FOR BEST FIT: Universal size (one size fits most), fits the Left or Right knee and is Unisex suitable for men and women. The adjustable dials...
The Anterior Cruciate Ligament connects your thigh bone to your shin. It is crucial in the movement of your leg and gets damaged by sudden stops or actions such as changes in direction. This occurs in sports and is a reason why you need a knee brace to perform better. With a Neo G Knee brace, your entire knee, from the cap to the ACL, is held together and compressed. Blood circulation is increased, and it keeps your knee health in check. This is the best choice for people who perform in sports regularly. 
The Neo G Knee Brace is adjustable and of top medical grade. This brace offers excellent pain relief and helps your knee recover from injuries. The brace comes with a variable compression system which regulates the range of motion as required. 
Features:
Medical Grade Protection

Perfect for sports

Easy to use and adjust

One single size for all

Comes with a Variable compression system

Four straps for best protection
Precaution: The product is a little difficult to wash in a machine. 
Best Knee Braces For Osteoarthritis
12) Ossur Formfit Pro Soft Knee Brace 
Sale
Osteoarthritis is a global problem and occurs when the protective cartilage of joints wears out. It causes immense damage to joints, and the pain becomes unbearable sometimes leading to Arthroscopy surgery which is a minimally invasive surgical procedure in which a fiberoptic medical grade endoscope is inserted into the joint through a small incision.
   The easiest way to prevent this is to keep your knees secure with a brace. The Ossur Formfit is a soft knee brace that prevents Osteoarthritis from happening. It can also be used for people who are suffering from it which brings it to our list of the best knee braces. 
Besides the above, the brace is comfortable and increases performance. It comes with dual straps and a folding lock. 
Features:
Prevents and controls knee pain

Dynamic force strap system applies superior compression

Comfortable

Superior quality material
Buyers Guide To The Best Knee Braces
Are you thinking about buying a knee brace? Here are some points to keep in mind. 
Cost –

 Make sure you get the most out of your knee brace with added value features. Some braces may help improve your leg health by reducing shock absorption on the knee. Do not overpay for an ordinary product. 

Strap or Sleeve

 – Having a sleeve can improve your performance in sports. It does not limit your movement. But a strap can enhance recovery by limiting your knee's range of motion. Choose a brace that suits your needs. 

Size –

 Knee braces come in different sizes. Do not choose one that is too loose or too tight. Try to get an accurate measurement so you can choose the best product for your knees. 

Warranty –

 If your product comes with a warranty, you have a guarantee of money value and recovery. Always choose products that have money-back if you are not satisfied. 

Comfort – 

Choose a knee brace that you find comfortable. The best knee brace allows your knees to breathe. It can be worn for long and should not limit your knee movement when not required. 

Material –

 With plastic, polyester, nylon, and cotton knee braces in the market, you need to consider which one works best for you. The product should not hold too much sweat if you wear them regularly. Also, choose a material that lasts long. 
Conclusion: 
Knee braces can only add positivity to your life. Once you start using a knee brace, it becomes hard to imagine life without it. It helps you move around quickly and reduces all kinds of pain in your knee. Make sure you seek professional help if your pain persists after using the brace. Find the Best knee brace from our list above and start living a healthier, safer life.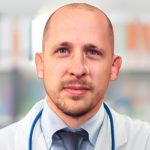 Dr. David Taylor is a medical professional and an avid blogger. He holds an M.D. from Drexel University & a Ph.D. from Indiana University School of Medicine.
Dr. David loves to utilize technology to improve healthcare and he does it daily through BestRatedDocs.com. He founded the company in 2016 with the vision to make the discoverability of the best healthcare facilities & best products simple and easy. His passion for informatics and using technology to empower healthcare professionals and the patients they serve is unmatched. He regularly blogs about technology, health IT, medical products and other healthcare topics at bestrateddocs.com.
Last updated on 2020-11-30 // Source: Amazon Affiliates