The Ultimate List of Best Bluetooth Thermometers
To ensure that the meat you eat is free from pathogens, like E. coli and salmonella and potentially harmful bacteria, the U.S Department of Agriculture suggests some minimum internal cooking temperatures:
165 Degree Fahrenheit – Turkey and Chicken
145 Degree Fahrenheit – Lamb, Pork, Veal, and Beef
160 Degree Fahrenheit – Ground Meat
145 Degree Fahrenheit – Ham
145 Degree Fahrenheit – Fish
But how you know if your chicken or roast has reached the appropriate temperatures? Eyeballing the meat is not the best way. Turkey and chicken can appear beautifully cooked on the outside yet can be undercooked on the inside, specifically if you are cooking over a high flame on the grill. And overcooking food just to make sure it's safe, is not a good option. You might kill off bacteria, but it will also spoil the taste.
Luckily, there is an excellent solution – a Bluetooth Thermometer!
Bluetooth thermometers are handy kitchen devices that can keep your family safe from potential food poisoning and maintain the safety and taste of your meat, which can get altered due to overcooking. If you are willing to buy a Bluetooth thermometer then read our comprehensive guide on Bluetooth thermometer and the 10 best thermometers to purchase. And if you would like to learn more about selecting and using a Bluetooth thermometer, please read till the end.
What is a Bluetooth Thermometer?
A Bluetooth thermometer is a specifically designed thermometer that eliminates the need for connectors and wires to measure the temperature of cooking meat or other food. It is used to ensure that your meat or food is cooked or grilled at an adequate temperature. Using a Bluetooth thermometer ensures that your food is always perfectly cooked, not undercooked and overcooked and at the same time is tasty and healthy.
With a Bluetooth thermometer, it is possible to transmit temperature graph or data to a secure connection like your smartphone, tablet, iPhone, iPad, or any other device.
Bluetooth vs. Wi-Fi Thermometers – Explained
Wi-Fi thermometers have been in buzz for a long. While these units keep getting better with technology, they simply are not the only best. There has been a great upsurge in the demand of Bluetooth thermometers over the years.
Bluetooth thermometers can be paired with your devices and most of them also offer the Wi-Fi connectivity. So rather than carrying around a hefty receiver, you can check the temperature of your meat on your mobile. These thermometers come with an app and numerous cool features, like probe naming, custom temperature alerts, temperature graphs, and more.
With an app installed in your phone or device and the ease to monitor the cooking meat from almost anywhere in the house, the Bluetooth thermometers offer a hassle-free setup and complete ease of usage.
So, if you are ready to get this rich experience of cooking then here check the 10 best Bluetooth thermometers to purchase.
10 Best Bluetooth Thermometers 2018
  1. Weber iGrill 2 Bluetooth Thermometer
Weber iGrill 2 Thermometer
Four probe capacity (two meat probes included)
Meat probes are heat resistant up to 716˚F
LED temperature display; Clean with lint free cloth and non-abrasive cleanser. Never submerge in fluid, product is not waterproof.
Bluetooth connectivity
200-hour battery life (batteries included)
The Weber iGrill 2 is till date the best Bluetooth thermometer that can connect to your tablet or smartphone. The standard unit comes with two pro-meat probes, but the capacity can be increased by adding four at once.
The iGrill 1 and 2 were introduced by iDevices, a company that was later purchased by Weber. Just like the earlier two products, even this one meets the same quality standards. This Bluetooth thermometer can be a standalone accessory. The meat probes hold heat resistance up to 716 Degree Fahrenheit. Further, it has a LED temperature display and a magnetic base.
The battery holds a 200-hour long life. It allows you to preset temperatures, perform temperature monitoring, and use features mentioned in the Weber iGrill app. It offers excellent Bluetooth range and enhanced pairing, allowing you to connect your device in just two seconds. If in case you have a low battery, the thermometer will automatically shut off the display to ensure there is uninterrupted working.
Pros
Pros
Enhanced Bluetooth range
Improved Pairing up to 150ft
Ability to use 4 probes at one
Easily monitor multiple smokers
Rubber base for easy handling
You can name different probes using the app
Proximity sensor
LED display screen
Cons
Cons
Not the most affordable option
  2. Cappec Luxury Wireless Bluetooth Thermometer
Cappec Luxury Wireless Bluetooth Remote Digital Cooking Food Meat Thermometer with Dual Probe for BBQ Grill Smoker Oven, 150 Feet Range,White Backlight
White backlight let night grill becomes easy,Big LCD display both food and oven current temps together with Target and current temperature in the same place
Two accurate Instant read food grade stainless steel probes measures temperature between -4° F (-20°C) to 482° F (250°C), Probe wires are rated for 716°F
No synch required, just turn on the thermometer and it connects to your phone automatically; Choose preset or customized temperatures from Cappec APP; Monitor...
150 feet bluetooth 4.0 smart range compatible with iOS devices (iPhone 4S+, iPad mini, iPad 3+ ) and most Android devices running 4.3+; reading temperature...
High end Aluminum Stand magnet offer different view angle and also can use as a phone holder; 7.5" probe with metal handle and a special design of the plug
With dimensions of 3.1" x 3.1" x 1", it is an ideal thermometer for those who love having the latest tech-savvy gadgets covered in a modern design. It comes in an appealing design, an easy to read display, and user-friendly functionality.
It is a high-end model that will offer you most of the modern features, a sleek design, and awesome accuracy. And the best thing is that you will get all this is at an affordable price. The device is made of aluminum, which makes it durable and easy to clean. The LCD display has an orange backlight making it easy to read in the twilight.
It comes with two probes and you can use the device without connecting to your phone. It has a self-explanatory functionality and a library that allows you to choose from distinct meats on cooking styles. If the temperature is little lower than what it must be, the thermometer would take it into account and automatically adjust the cooking time.
Pros
Pros
Modern features
Easy to use functionality
Dual probes
Durable and sleek aluminum body
Accurate temperature readings
Sleek and modern design
Exportable data graphs and recordings
Numerous preset levels for various temperatures
Cons
Cons
Connects within a range of 100 feet only
  3. ThermoPro Wireless Remote Digital Thermometer
Sale
ThermoPro TP20 Wireless Remote Digital Cooking Food Meat Thermometer with Dual Probe for Smoker Grill BBQ Thermometer
Hands free monitor: Wireless digital meat thermometer with dual probe monitors food or oven/grill/smoker temperature up to 300 feet away, enabling you to enjoy...
Hassle-free setup: No synchronization required, say goodbye to the tedious setup steps; Large LCD displays both food and oven temps; Back-lit for use in low...
Kitchen timer: Food cooking thermometer features count up and countdown setting that is perfect for long-time cooking; Receiver will beep and flash once reaches...
USDA preset temperature settings: BBQ thermometer with preset temperatures for 9 types of meat and their various doneness levels recommended by USDA; All of the...
Durable and accurate probes: Grilling thermometer features food grade stainless steel probe with step-down tip design to get temperature more precisely and...
The next thermometer in our list is this amazing wireless thermometer from ThermoPro. It eliminates all the guesswork and gives your perfectly cooked food every time. The thermometer comes with dual-probe technology and allows users to monitor two types of meat at a time.
Further, it is equipped with a sensor, which can be used as an oven probe to accurately read the results of the surrounding temperature. With a mobile connecting range of up to 300 feet, it will keep you updated on your food's temperature so that you can enjoy good food while simultaneously doing other chores or simply relaxing.
It offers a hassle-free setup that requires no sync. The big LCD screen displays food and oven temps and timer for a best intuitive experience. While the backlit allows reading at dim light, it comes with USDA preset temperature settings, which can be used to cook food of your desired taste. The probes are made of stainless steel and can withstand temperature up to 716 degrees Fahrenheit.
Pros
Pros
Hassle-free set up
Hand free monitoring
Accurate and durable probes
Preset temperature settings
Large LCD display with backlit
Temperature settings
Mobile connecting range up to 300 feet
Great value for money
Dual probe technology
Cons
Cons
Does not offer 4 probe technology
 4. Soraken GM-001 Bluetooth Wireless Meat Thermometer for Grilling Smoker
Offering 100% guaranteed results, the Soraken Direct Bluetooth thermometer comes with phone remote monitoring food. It is an excellent BBQ thermometer that reminds you at the very first time. You can remotely monitor these operations by your iPad or iPhone, outdoor and indoor.
Also Read : Best iPhone Endoscopes
The thermometer comes with preset temperature settings and 11 types of cooking levels recommended by USDA. You can set the temperature from high to low and reset it manually to suit your taste. When the temperature or time exceeds than what has been set up then there will be a flash or deep with backlight. Hence, you never have to worry about undercooking or overcooking.
It comes with 4 probes that allow monitoring 6 different foods wirelessly. The temperature can be set up from 32 Degree Fahrenheit to 572 Degree Fahrenheit. The thermometer comes with a strong magnet on the back which can be conveniently connected on the grill. In addition to colorful probes, manual setup, and ease of usage, the thermometer comes with 12-month warranty.
Pros
Pros
4 Probes for accurate cooking
Wireless Monitoring of Food
No tedious setup
Single button on and off
Big LCD display with backlight
Widely compatible app with iPod, iPhone, Android, iPad, tablets, and smartphones
Auto connect to your mobile after the first connection
Base unit comes with a magnet
11 preset temperatures for cooking meat
Cons
Cons
Slightly expensive, but worth the features
  5. Nutrichef Smart Bluetooth Thermometer
Smart Bluetooth BBQ Grill Thermometer - Digital Display, Stainless Dual Probes Safe to Leave in Outdoor Barbecue Meat Smoker - Wireless Remote Alert iOS Android Phone WiFi App - NutriChef PWIRBBQ60
328' OUTDOOR WIRELESS RANGE: Professional smart cordless grilling kit and accessories. Get an instant push notification to your smartphone if the chef leaves...
DONE SMARTPHONE ALARM: When the sensor detects the meat reaches the set temperature the Apple iPhone iOS or Android WiFi mobile app will send push notifications...
DUAL MONITORING: Remote monitor food temperatures in either Celsius or Fahrenheit and get alerts for multi meats. Save pro cooking presets for your favorite...
INSTANT READ DIGITAL DISPLAY: Large electric backlit LCD display can be held or set on surface stand and is great for quickly glancing at the smoke or cook...
UPGRADED STAINLESS STEEL CABLE: Just simply stick heavy duty metal probes in the meat & safely leave inside any oven or grill for the entire cook duration....
The Nutrichef Smart Bluetooth thermometer is the next product in our list. It is a professional grade device that comes with smart cordless grilling kit and accessories. You get an instant push notification on your phone as soon as you or the cook loses contact within the wireless Bluetooth range.
It is equipped with smartphone alarm which rings when the sensor detects the meat reaches to the set temperature. The alarm ensures that the food is not overcooked or burnt. Furthermore, it has dual monitoring functionality where you get alerts for multi meats. You can save pro cooking presets for your preferred kitchen steak recipes and set each probe separately.
The big electric backlit LCD display offers an easy and convenient reading. Even the digital display automatically cycles between both the readings. It comes with heavy duty safety cable and the probe can withstand a high temperature of up to 482 Degree Fahrenheit, while the stainless steel cable can withstand a temperature of up to 716 Degree Fahrenheit.
Pros
Pros
Professional grade device
Smart cordless grilling kit
Dual monitoring functionality
LCD display with backlit
Heavy duty stainless steel cables
Efficiently engineered probes to withstand extreme temperature
200 feet outdoor wireless range
100 feet indoor wireless range
Done smartphone alarm
Instant read digital display
Affordable solution
Cons
Cons
  6. Maverick ET-733 Long Range Wireless Dual Probe
It is the best long-range Bluetooth thermometer that comes with long-range wireless probes having a range of up to 300 feet. It comes with a signal alert that sends a message when you are out of range for more than a minute. As a result, you will always get perfectly cooked food.
The bigger screen allows easy temperature reading. It allows monitoring 2 probes at a time, and the probe wires are 3 feet long and can withstand a temperature of 716 Degree Fahrenheit. With the preset temperature settings, it is possible to cook nine-game meats and nine common meats. Hence, you do not have to stand and monitor the food all the time. Also, you can customize the preset temperature settings according to your personal taste and the temperature remains the same even when the thermometer is switched off.
You can measure the grill temperature or meat temperature using the probes. The two grill clips are included to easily attach the probes to grill. The remote comes with a backlight that makes it easy to read under all conditions. You can select between Celsius and Fahrenheit to preset the temperature as per your choice.
Pros
Pros
Long range probes up to 300 feet
Signal alert to avoid overcooking of food
Bigger screen allows convenient reading
Monitor 2 probes at a time
Preset temperature settings for customized cooking
Remote with backlight
Measure meat and grill temperature using probes
Select between Celsius and Fahrenheit
Great value for money
Appealing burgundy color
Cons
Cons
Does not supports wireless monitoring
  7. iHomy Wireless Remote Digital Thermometer
Though ranking 7
th
in our list, this does not mean that it lacks any features or does not offer ease of usage, rather it is one of the finest wireless thermometers available till date. The thermometer comes with 3 water-proof as well as heat resistant dual probes working simultaneously to monitor 2 types of meat for efficient cooking.
It has a 230 feet long remote range, hence you can enjoy doing other things like playing computers, watching TV, taking care of your child, or more, while the meat is being cooked. One unique feature is its timer with a countdown and counts up a function where the maximum countdown is 9hr, 59min, 59 seconds. You can set timer mode and the beep will flash when the food is cooked.
The probes are made of food-grade stainless steel with IPX7 heat-resistance of up to 572 Degree Fahrenheit and waterproof rating. It has 8 food programs and 5 donenesses to cook 8 different types of meat and get 5 alternative tastes like medium, well, medium well, medium rare, and rare. You can make manual settings to cook meat of your desired taste.
Pros
Pros
Three probes with water-resistance and temperature resistance
Countdown and up timer
Programmable temperatures for 8 selectable types of meat, 5 alternative tastes
230ft remote range
Smart temperature alarm
Wide application
Upgraded IPX7 water resistance
Backlit LCD display
Auto-pairing when power is on
Cons
Cons
The body can get damaged if not handled properly
  8. GrillEye Smart Bluetooth Grilling and Smoking Thermometer
Thermometer Grilleye
GrillEye smart Bluetooth grill thermometer has a range of 100m for seamless cooking experiences
Made with space-grade aluminum for ultimate durability
6 probe ports allow you to cook a variety of different meats to perfection simultaneously
Anti-glare screen makes it easy to use in any weather
Dual temperature display shows both the actual and target temps for easy use
With a Bluetooth range of 300ft, this is another amazing Bluetooth thermometer ideal for grilling and smoking. The Bluetooth connection will allow you to monitor grilling temperatures without experiencing any disconnections. It comes with 6 probe ports where you can monitor 6 different temperatures at the same time.
Another excellent feature of this Bluetooth thermometer is its dual temperature display with LED indicators. The display allows viewing current as well as targeting temperature range with ease. The probes are FDA approved for safe use with food. It comes with 2 pro-grade probes made of space grade aluminum holding the flame-proof grip and 2 clips for ambient temperature readings.
Also Read : FDA Approved forehead thermometer
The thermometers have a rugged and elegant design and are designed to withstand even the toughest conditions during smoking and grilling without losing the premium style that makes it stand out from the crowd.
Pros
Pros
Perfect for smoking as well as grilling
Monitor grilling temperatures without disconnections
6 probe parts to monitor 6 temperatures at a time
Dual temperature display with LED indicators
2 pro-grade probed made of aluminum
Flame-proof holding grip
2 clips to measure ambient temperature readings
Elegant and rugged design
Cons
Cons
  9. Inkbird IBT-2x Bluetooth Wireless BBQ Grill Thermometer
Inkbird IBT-2X-2 150' Bluetooth Wireless BBQ Grill Thermometer
Bluetooth device, and free app perfect match with your phone
Wireless Range: 50 meters / 150f
Eight main barbecue foods for options and customized preset temperature, timer and temperature alarm
Works with both Android (4.4 + above) with bluetooth 4.0 module and iOs software
No battery included.
This Bluetooth thermometer comes with two probes and two sensors, enabling you to get a detailed view of how your meat is being cooked. Further, it has an Android app, allowing you to monitor the temperature of your food from your smartphone or another device.
The thermometer offers a range of 150feet. It is equipped with preset temperature levels to help you cook different types of meat like fish, pork, beef, and more. There are alarms and timers available, which you can set when the thermometer reaches a certain set temperature level. You can use the app if you have an Android smartphone or an Android 4.4 or above.
The Inkbird thermometer is an excellent offering with a set of handy features. It is an affordable product that comes in a decent design. The body material is not the best but still offers decent durability. Since the cables are not water resistance, so you must be careful while washing or cleaning it.
Pros
Pros
Great value for money
Two probes and two sensors
Android app for easy temperature monitoring
Preset temperature levels
Timers and alarms
Easy to use and clean
Cons
Cons
Works within a range of 150 feet only
Cables are not water resistance
 10. Weber IGrill Mini
Sale
Weber iGrill Mini (7202)
Single probe capacity (one meat probe included)
Meat probes are heat resistant up to 716˚F
Smart LED
Bluetooth connectivity
150-hour battery life (battery included)
The IGrill mini Bluetooth thermometer is a great option for you if you want to check the smoking temperature of your food from your phone, but do not want to spend too much money. With a look almost similar to IGrill 2, it has some of the key differences in features.
The thermometer comes with 1 meat probe and allows you to connect 1 probe at a time. Hence, you cannot monitor your meat and ambient temperature at the same time. However, the meat probes hold excellent resistance to meat up to 716 Degree Fahrenheit. It holds 150-hour battery life and smart LED option.
In addition to this, it comes with a magnetic base and preset temperature settings, temperature monitoring, and other features that would enhance your overall experience of using the thermometer. It comes with an app, which you can connect easily in order to enjoy the amazing features of the iGrill Mini.
Pros
Pros
One of the most affordable options
Meat probe hold excellent resistance to heat
150-hour battery life
Display with LED
Magnetic Base
Preset temperature settings
Easy temperature monitoring
Cons
Cons
Features to Consider While Buying a Bluetooth Thermometer
Every Bluetooth thermometer has the same functionality of indicating temperature. Whether fancy or simple, it must provide easy-to-read, accurate readings in a timely manner. However, if you want something beyond basic, then here are some of the handy features to look for in your Bluetooth thermometer.
Temperature Alert / Alarm

– A flashing light, beep or a combination of these two alerts are available in most of the advanced Bluetooth thermometers. These alerts flash when the meat reaches the programmed or preset temperature level.

Stabilization Alert

– With the stabilization alert beep, it is possible to know that your instant-read thermometer has reached a stable temperature reading level.

Preset Temperatures

– Such thermometers come with preset temperature functionality based on the USDA recommendations for safe and healthy cooking temperatures.

Timer Control

– There are Bluetooth thermometers available that offer counts down and count up timer feature for your cooking time.

Programmable Temperature

– This feature allows you to manually set your own target temperature.

Dual Probes

– Once a probe goes into the meat it starts working to monitor the temperature. With dual probes functionality, it is possible to monitor the temperature of meat as well as grill while cooking.

High-Temperature Alert

– High-temperature alerts offer a flashing light or an audible alert if the temperature of meat goes higher than the programmed setting.

Temperature Range

– A Bluetooth thermometer offering wide temperature range is ideal to cook different types of meat. There are some Bluetooth thermometers that measure temperatures up to 600 degrees Fahrenheit.

Rotating Display

– The digital readout moves to accommodate different angles. It is a highly useful feature when you are cooking different types of meats at once.

Auto-Off

– Some thermometers come with auto shut-off functionality that ensures the thermometer shuts off automatically when not in use to preserve the battery life.

Backlight

– It is best to have a thermometer with a backlight. This will offer you a clear display of the temperature even when the light is dim or dark.

Waterproof

– Always try to select a Bluetooth thermometer that holds resistance to water. It must be able to tolerate splashing of sauces, cooking juices, and dunks in water for calibrating or washing.

Price

– Lastly, pick a Bluetooth thermometer that does not break your budget. You must purchase a good thermometer that is equipped with all the modern functionalities and is at the same time friendly to your budget.
Some Important Tips on Using a Bluetooth Thermometer
As your thermometer approaches the internal center of the meat, its reading may fall down. It is completely normal. Just make sure the coolest part of your food is within the safe temperature range before you eat it.

For safe and accurate cooking results, it is essential to calibrate your Bluetooth thermometer first when you buy it and even at regular intervals after use.

It is very important to keep your thermometers sanitized. You must sanitize your thermometer before use, after use, and between uses. Sanitization is even more important if you are switching thermometer from one dish to another.

Salmonella is an illness from food that can occur by consuming undercooked meat.

Trichinella spiralis is a worm larvae found in undercooked pork and game. Consuming this larva can cause Trichinosis, which is an illness involving gastrointestinal issues and other problems. The sensitivity of the illness depends on the amount of larvae consumed or ingested.

It is of utmost importance to wash your thermometer's probe by hand with warm water and dishwashing soap after every use.

If you are cooking meat with stuffing, then even the stuffing must reach the minimum recommended cooking temperature so that it is safe to eat.
To Sum Up
A Bluetooth thermometer is an excellent kitchen device that can help you stay away from illnesses borne from undercooked food, especially meat. With the Bluetooth connectivity offered in these thermometers, it becomes easier to monitor the cooking food and avail accurate cooking temperature suggested by USDA for safe to eat food. Hence, pick up a Bluetooth thermometer for your kitchen from our list, as our list discusses the best Bluetooth thermometers available till date.
To know about the best deals on Bluetooth thermometers listed here, just click on the buying link right away!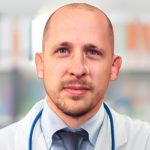 Dr. David Taylor is a medical professional and an avid blogger. He holds an M.D. from Drexel University & a Ph.D. from Indiana University School of Medicine.
Dr. David loves to utilize technology to improve healthcare and he does it daily through BestRatedDocs.com. He founded the company in 2016 with the vision to make the discoverability of the best healthcare facilities & best products simple and easy. His passion for informatics and using technology to empower healthcare professionals and the patients they serve is unmatched. He regularly blogs about technology, health IT, medical products and other healthcare topics at bestrateddocs.com.
Last updated on 2021-01-25 // Source: Amazon Affiliates