Plastic surgery is concerned with restoration and rectifying forms and functions of the body. Also known as aesthetic surgery it includes various types of surgical procedures to enhance the external appearance of the body.
If you are seeking such service in your city then check our list of top 5 plastic and cosmetic surgeons in Mumbai.
Aparna Bhaskar – Apollo Spectra Hospital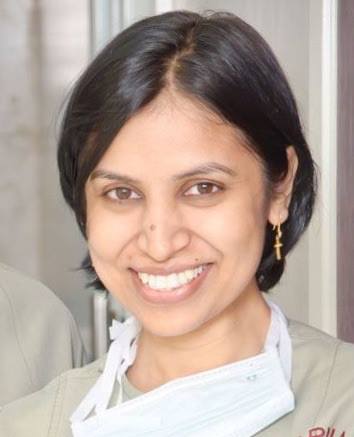 Dr Aparna Govil Bhaskar is an Advanced and Bariatric Laparoscopic Surgeon and the head of the department of Bariatric Surgery at the Gleneagles Global Hospital, Mumbai.
Besides this, she offers consultations at various reputed hospitals of Mumbai, like Apollo Spectra Hospital in Chembur, Suchak Hospital in Mallad, MGM Hospital in Vashi, and Saifee Hospital in Mumbai. She is one of the first cosmetic surgeons in India who is accredited by the Surgical Review Corporation for the Center for Excellence in 2011. After completing her post-graduation in General Surgery for Mahatma Gandhi Institute of Medical Sciences, Sewagram in 2006 after she went for fellowship in Advanced Laparoscopy and Bariatric Surgery.
She holds great experience in the field and has a keen interest in 2015. After completing her education she went for a 9 months diploma on principles and practice of clinical research from the Harvard Medical School. She holds a keen interest in the single incision surgery and holds one of the biggest series of single incision bariatric surgeries in the country.
You can consult her for general laparoscopic and bariatric surgeries to be availed with ease and great finesse.
Address – T.S. No. 653/7, Plot No. 2B/W, Off Sion-Trombay Road, Deonar, Chembur, Mumbai – 400088
Website – www.theestheticclinic.com
Phone Number – 2233756374
The founder of Esthetic Clinic, Dr Debraj Shome is the next name in our list of best leading plastic surgeons in Mumbai.
Besides working as a consultant at various reputed hospitals, he is a pioneer in the industry and is working in the field for more than 10 years from now. He has done more than 40 research papers in international journals. Even he holds an active participation in various seminars, workshops, and conferences. He has won the award for the best plastic surgeon in Mumbai and holds a respected position among top 10 plastic surgeons in India.
He holds global recognition as one of the acclaimed plastic surgeons in the region. With specialization in reconstructive surgery, facial cosmetic, facial cancers, ocular cancers, and orbital lacrimal, he stands as an expert in the field. He has won numerous citations and honours during his course of career.
You can consult him for all sorts of clinical surgeries related to any body part. He is a perfectionist and believes in conceptualizing and developing solutions that can offer best services to the patients. He is an unmatched expert in ophthalmology and clinical plastic surgery.
Address – Shraddha Blog No. 3, Thakur Complex, Kandivali (E), Mumbai – 400101
Website – www.debrajshome.com
Phone Number – 2233756374
Milan Doshi – Allure Medspa
Also famous as a celebrity plastic surgeon, Dr Milan Doshi is a highly reputed professional and an internationally qualified cosmetic surgeon in India.
With a long list of well-catered and satisfied celebrities, he holds a rich experience of more than 10 years. He is an ISO certified professional and is the Medical Director of Allure Medspa. This clinic is one of the most reputed and advanced cosmetic surgery centres in Mumbai, India. From operating numerous celebrities from Bollywood to enhancing the beauty of Foreign Nationals and NRIs, he has served national as well as international clients.
He is a perfectionist and believes in using only the most updated surgical measures to treat his patients. Also, he believes in understanding the requirements of patients first as well as educating and suggesting patients with the best cosmetic surgical treatments. His prime goal is to first inform patients about the surgical results and then implement the treatment solution that is in their best interests.
Because of his excellence and unparalleled services, he has been awarded numerous rewards and recognition.
Address – 201, Shri Krishna Complex, 2nd floor, Opposite Yash Raj Films Studio, Close to Fun Republic Cinema and Balaji Telefilms, New Link Road – 400035
Website – www.drmilandoshi.com
Phone Number – 96869041559
Mohan Thomas – Cosmetic and Image Enhancement Surgery
Having education and training in America, Dr Mohan Thomas is a highly skilled and certified cosmetic surgeon practising in Mumbai.
He is the medical director and Chief Surgeon of the Cosmetic Surgery Institute Private Limited, Mumbai. Also, he is the founder president of the Academy of Anti-Aging Medicine, Mumbai/New York and the Indian Society of Cosmetic Surgery. He availed his medical degree from the famous Medical College of Pennsylvania USA with outstanding excellence. He completed his post-doctoral research and study in various reputed hospitals of India.
With his innovative techniques and instrumental designs, he has performed hundreds of cosmetic surgeries. He has published articles in numerous national and international journals of the American Academy of Cosmetic Surgery. He was also appointed as one of the editorial members and international advisor of the American Academy of the Cosmetic Surgery. Also, he has been featured on numerous TV stations.
He practices at the Cosmetic and Image Enhancement Surgery and is an expert in the corrective cosmetic surgery. He is considered one of the top plastic and cosmetic surgeons in Mumbai and India.
Address – 8th Floor, Mangal Murti CHS, Main Linking Road, Above Vera Moda Showroom, Santacruz West, Mumbai – 400054
Website – www.drmohanthomas.com
Phone Number – 022 2661 7575
Siddharth Prakash – Advanced Dermatology and Cosmetic Surgery Clinic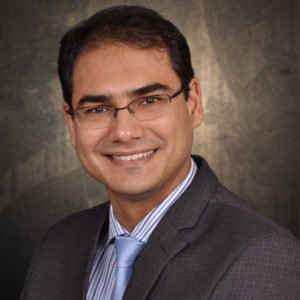 A certified plastic surgeon, Dr Siddharth Prakash is another topmost cosmetic surgery doctors in Mumbai.
He holds interest and training in various fields of cosmetic surgery including breast surgery, facial surgery, non-surgical rejuvenation, and body contouring. Having a degree from some of the premier institutes of country and fellowships with some of the reputed organizations in the world he stands as a stellar and master in the field.
He has performed numerous cosmetic surgical procedures. Over the years, he has worked at the famous Sir Ganga Ram Hospital, New Delhi and the Kokilaben Dhirubhai Ambani Hospital, Mumbai. He went to USA for further enhancing his skills and then came back and worked with prestigious Lilavati Hospital in Bandra West.
He is focused on offering the most effective and affordable solutions to the patients. He is known to deliver excellent results in his field of practice and is also focused towards self-health maintenance.
Address – Advanced Dermatology and Cosmetic Surgery Clinic, F7/102, Shankardham Building, Sundervan Complex, Near Lokhandwala, Andheri West – 400053
Website – www.surgicalmakeovers.com
Phone Number – 9930998023
Conclusion
I hope you have found a doctor for yourself. So, take an appointment and fix all your cosmetic issues with ease as these are some of the best cosmetic experts in the industry.