With the help of plastic surgeons, it is possible to not just modify but even completely alter your facial and body looks. To ensure you get only the best solutions, we list the best plastic surgery experts in Kolkata.
Akhilesh K Agarwal – ILS Hospital
Dr Akhilesh K Agarwal is a pioneer in the cosmetic and plastic surgery industry. He is a famous doctor based in Kolkata and popular for conducting most precise reconstructive surgeries.
He completed his graduation from the Burdwan Medical College with honours. Also, he won a gold medal during his MBBS. He pursues his surgical training from Medical College, Kolkata, which is one of the premium plastic surgery training institutes in Kolkata.  He further went to the Chang Gung Memorial Hospital, Taiwan in order to enhance his microvascular reconstructive surgical skills. Also, he has visited the Mayo Clinic, Rochester USA for the surgical training.
He has presented numerous papers at numerous national and international forums. He has his papers published in numerous journals of international and national repute. He holds a deep interest in the field of aesthetic surgery, trauma reconstruction, and burn care. He is actively involved in various workshops and conferences to keep updated with the most advanced techniques in plastic surgery.
He is presently associated with the Belle Vue Clinic, ILS Hospital, Medica, and Repose Clinic and Smile Training Center. He, together with his team intends to offer the best treatment to individuals in complex situations.
Address – 1, Beside Nager Bazar Fly Over and Kazi Para, Khudiram Bose Sarani, Mall Road, Kolkata – 700080
Website – www.plasticsurgeonkolkata.com
Phone Number – 3344501058
Manoj Khanna – Cosmetic Surgery Clinic
Dr Manoj Khanna is another board certified and skilled cosmetic surgeon based in Kolkata. Owing one of the most famous clinics, the Cosmetic Surgery Clinic, Kolkata, he stands among top cosmetic practitioners in the region.
He is a DNB in plastic surgery, M.Ch in plastic surgery, MBBS, FICS and Fellowship in cosmetic surgery. Because of his skills and proficiency, he is invited to offer lectures and workshops in various parts of the country as well as in international locations. He was awarded the first prize for best paperwork on hair transplant and liposuction at the 8th International Congress of the Oriental Society of Aesthetic plastic surgery in Bali, Indonesia in October 2002.
He has presented numerous papers and offered talks at various conferences and meetings, such as the 17th Congress of the International Society of Aesthetic Plastic Surgery at Houston, 2004. Also, he was invited as the faculty member of the Xth International Congress of the European Society for Laser Aesthetic Surgery meeting at Athens, 2007.
Also, he was rewarded with the Swami Vivekanand National Award for Healthcare, 2011 and the Mother Teresa International Award for Medical Sciences, 2014.
Address – 12, Loudon Street, Kolkata – 700017, India
Website – www.plasticsurgery-india.com
Phone Number – 9133 – 22828500
Arindam Sarkar – Cosmetic and Plastic Surgery Center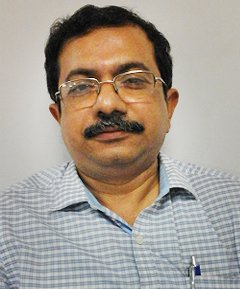 A National Scholar and an exceptional academic expert, Dr Arindam Sarkar is one of the finest plastic surgeons in Kolkata.
After completing his graduation from the Medical College, Kolkata, and Masters of Surgery from the same college, he went to do his MCh in Plastic Surgery from IPGMER and R, Kolkata. He is the head professor and consultant in the department of plastic surgery, Kolkata. Before that, he was the former treasurer and secretary of Plastic Surgeons of West Bengal association. He is the visiting consultant at numerous respected hospitals of Kolkata, such as Fortis Hospital, Woodlands Hospital, AMRI hospital, and Rita Skin Foundation.
He was awarded certification for the best Junior Class Assistance of Department of Surgery Medical College of Kolkata. Also, he was given a reward for the professor S. Mukherjee orientation best paper presentation. He regularly attends workshops, conferences, and meetings at national and international scales.
He specializes in aesthetic and reconstructive surgeries and is famous for offering cost-effective solutions to the patients.
Address – Cosmetic and Plastic Surgery Center, 37B Landsown Terrace, Chattopadhya Road, Manoharpukur, Kalighat, Kolkata, West Bengal – 700026
Website – www.arindamsarkar.in
Phone Number – 09831187557
Souvik Adhikari – The Apollo Clinic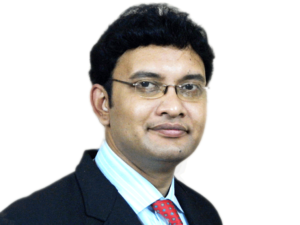 Having an MS MCh degree, Dr Souvik Adhikari is a distinguished and proficient cosmetic surgery expert in Kolkata.
He has completed his graduation from the Medical College of Kolkata, which is one of the reputed medical colleges in Asia. Having done his research work from UK and USA, he did his Masters in Surgery from the Medical College, Kolkata. He has done the AOCMF fellowship program at the Johns Hopkins University, USA.
Presently, he is working as an Assistant Lecturer in the Department of Plastic Surgery at Institute of Post Graduate Medical Education and Research, Kolkata. Also, he is a visiting consultant in plastic surgery at numerous reputed hospitals in Kolkata. He is a highly dedicated professional to this field and holds specialization in liposuction, breast reduction, breast augmentation, male breast surgery, genital surgeries, rhinoplasty, facelift, hair transplant, mommy makeover, and Asian blepharoplasty.
With a big list of satisfied patients, he also publishes articles in numerous international journals. He also attends conferences to stay updated with latest developments in the field.
Address – The Apollo Clinic, Bansdroni
Website – www.drsouvikadhikari.com
Phone Number – 9830250340
Goutam Guha – Udichi Plastic and Cosmetic Surgery Center
Having a balanced combination of knowledge and skills, Dr Goutam Guha is one of the most experienced cosmetic surgeons in Kolkata.
He is famous for achieving great results in reconstructive and cosmetic surgeries. His finesse is possible because of his emphasis on poise, balance, symmetry, and beauty. He is a highly reputed expert in Kolkata, India and is among the top plastic surgeons in Kolkata. He did his MBBS and MS from the Medical College, Kolkata and did MCh in plastic surgery from the SSKM Hospital.
With an experience of more than 15 years, he has worked with various reputed government and private hospitals in the region. Presently, he is the associate professor of plastic surgery and also handles intricate surgeries for different types of conditions.
He specializes in all areas of plastic and reconstructive surgeries, like liposuction, facelift, brow lift, nose job, rhinoplasty, tummy tuck, laser rejuvenation, cosmetic ear surgery, Botox, lip enhancement, resurfacing, collage, and neck lift.
Address – Udichi Plastic and Cosmetic Surgery Center, P-188, Block – B, Lake Town, Kolkata – 700089
Website – www.drguha.in
Phone Number – 9830050145
Conclusion
These are the best cosmetic surgery professionals in Kolkata. So, contact them in order to avail most promising results from your cosmetic or plastic surgery.