From treating your birth defects to enhancing your lips by reducing your tummy fat, plastic surgeons can do it all. Hence to get the best plastic surgery services in your region, here we list the top 5 cosmetic and plastic surgeons in Jaipur.
Sunil Arora – ALCS, Hair Transplant and Cosmetic Clinic
The head of the famous cosmetic surgery clinic of Jaipur, ALCS clinic, Dr Sunil Arora is one of the finest plastic surgeons in Jaipur.
With his rich experience and avid services, his contribution to the field is unmatched and incomparable. He has been serving the field for more than 15 years now and is a famous expert in plastic and reconstructive surgery. His expertise and clinical interests include cleft palate and lip, craniofacial anomalies, burn, microvascular reconstruction, reconstruction and aesthetics, fat grafting, and tissue engineering.
Besides working at his private clinic, he is working as Senior Consultant Plastic Surgery at C.K. Birla Hospital, Jaipur. He has worked previously with various prestigious hospitals in the city. Also, he was awarded the Ethicon Cosmetic Surgery Traveling Fellowship in 2010 by the Association of Plastic Surgeons of India. He has done MCh in plastic surgery from CSM Medical University.
He has been recently awarded as the Visionaries of Rajasthan from the India Today Group in 2016. He is a personality full of talents and holds an active research interest. His unstoppable caring nature for patients makes him one of the finest plastic surgeons in Jaipur.
Address – 1 Shivaji Nagar, Civil Lines, Jaipur – 302006
Website – www.alcsstudio.in
Phone Number – 75687-88886
S. Kalra – SMS Hospital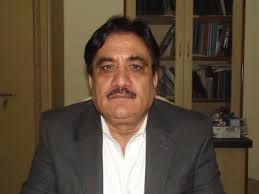 With an experience of more than 20 years, Dr G.S. Kalra is a leading plastic surgeon in Jaipur.
He is presently appointed as a senior consultant at the SMS Medical College and Hospital, Jaipur. Also, he is working as a lecturer of plastic surgery in reputed plastic surgery hospitals in the city. He is famous for offering safe and finest cosmetic surgical procedures. Dr G.S. Kalra is a renowned name in the field of plastic surgery that has performed more than 15,000 surgeries till date.
He is an MS and MCh in plastic surgery and specializes in various fields of cosmetic surgery. From liposuction, reconstructive surgeries to performing craniofacial surgeries, hand surgeries, and other cosmetic procedures, he is an expert in performing and handling all sorts of cosmetic problems.
With his expertise and skills, he has treated large numbers of patients already. Hence, you too can consult him to get best consultations as well as treatment for your different sorts of cosmetic issues, be it from birth or due to an accident, burn, or injury.
Address – 14, Mahaveer Nagar, Behind Sony Center, Tonk Road – 302018
Website – www.drgaskalra.com
Phone Number – 8079407705
Sunish Goyal – Lavanya Laser and Plastic Surgery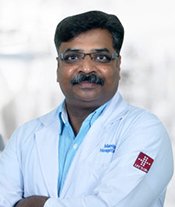 A highly qualified and skilled professional, Dr Sunish Goyal is another leading cosmetic surgery expert in Jaipur.
With a deep interest in the field of hair transplantation and cosmetic surgery, he is associated with the field since 2000. He holds a rich experience of more than 12 years and is a specialist in treating cosmetic issues as well as hair transplantation methods. He is mainly known for performing successful facial, body, and breast surgeries. His work record also includes performing micro-vascular, reconstructive, and other surgical practices.
Besides Jaipur, Rajasthan, he holds operational offices in Haryana and UP. Because of his rich expertise, he has been able to successfully deliver adequate results to large numbers of patients. He has patients from India as well as international locations.
He is an MBBS, MS and MCh in plastic surgery from various reputed colleges and universities of India. He is presently associated with numerous healthcare institutes like Manipal Hospitals, Narayana Multispecialty Hospital, Cocoon, Tagore Hospital and Research Center, and Anand Eye Hospital. Also, he is an active member of ASI, APSI, AHRS, IAAPS, IMA, and ACLS.
Address – A-5, Devi Chiranjeev Colony, Near Over Head Water Tank, Mahesh Nagar, Gopal Pura BY Pass, Jaipur
Website – www.cosmeticsurgeryinjaipur.com
Phone Number – 9828297302
Varsha Bundele – Metromas Hospital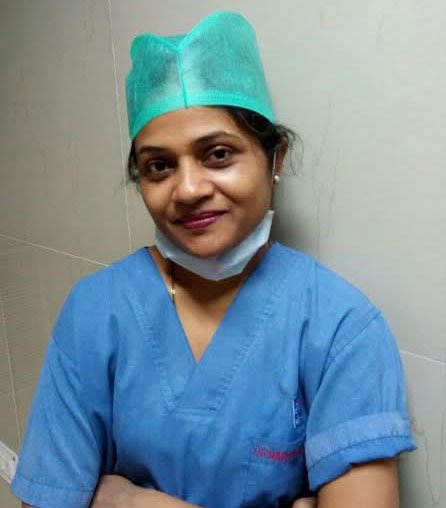 One of the leading plastic surgeons in Jaipur, Dr Varsha Bundele is known for her minimally invasive treatment procedures and most precise results.
Having a degree in MS in general surgery from Indira Gandhi Medical College and Hospital, Nagpur, and M.Ch degree in plastic surgery from the BYL Nair Hospital, Mumbai, she is a calm and composed personality famous for delivering one of the best results. Because of her incomparable proficiency, she is presently associated with numerous hospitals and organizations such as Metromas Hospital, Eternal Hospital, Bhandari Hospital, and Manu Hospital.
Prior to this, she has worked as an assistant professor at the Adesh Institute of Medical Sciences and Research, Bathinda for two years. She is an expert in plastic reconstructive and cosmetic surgeries. Some of her specializations include face and neck lift, chemical peel, laser hair reduction, and RF skin tightening.
You can make an appointment with her to avail the best consultation services for plastic surgery.
Address – C-9/11, Ground Floor, Chitrakoot Marg, Chitrakoot, Jaipur
Website – www.drvarshabundele.com
Phone Number – 9462945705
Deepesh Goyal – Rejuvena Cosmo Care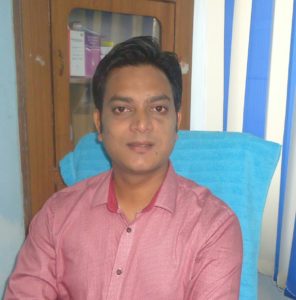 The founder of famous Rejuvena Cosmo Care, Dr Deepesh Goyal is one of the expert doctors in Jaipur in the field of cosmetic and plastic surgery.
Qualified as M.S. and M.Ch in plastic and cosmetic surgery, he holds a deep interest in various fields of cosmetic surgeries such as liposuction, body contouring, hair transplantation, breast augmentation, breast reconstruction, facial rejuvenation, cosmetic surgery, rhinoplasty, and scars removal. In addition to this, he is an accomplished expert in micro-vascular, hand, trauma, and burn surgeries.
He is a trained professional in the field of plastic surgery. He has done his Masters in Plastic and Reconstructive surgery from the famous Institute of Postgraduate Medical Education and Research, Kolkata. Also, he was once associated with the Tata Memorial Hospital, Mumbai. Also, he has worked as a consultant in plastic surgeon at the Tricity Institute of Plastic Surgery at Chandigarh. He even offers his surgical skills to various charitable hospitals.
He is famous for delivering natural appearing results and maintaining patient's safety to the fullest. He holds an active participation in numerous national and international workshops, meetings, and conferences. He has been awarded for his excellent services in the field of plastic surgery for a couple of times.
Address – 113, Shiv Colony Ram Nagar, Sodala, Jaipur, Rajasthan
Website – www.rejuvenacosmetic.com
Phone Number – 9024445544
Conclusion
These are the best 5 cosmetic surgery experts in Jaipur who uses the latest surgical solutions. They are famous for their expertise and can provide you with finest treatment options. Consult them now to get best answers to your problems!