Orthopedic experts specialize in joint replacement surgeries like knee repair, replacement of damaged nerves, spine, shoulder, and repairing damaged nerves. They offer a range of treatments including revision hip and knee arthroplasty, musculoskeletal infections, knee replacement, spine pain, and more.
So, here we list the best orthopaedic surgeons in Pune who can offer you with the best quality of these services.
Manoj Todkar – Manoj Todkar Clinic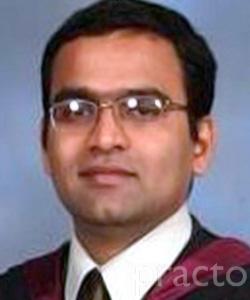 With degrees of MS Orthopedics, MNAMS Orthopedics, DNB Orthopedics, and Membership of the Royal College of Surgeons as well as FICS, Dr Manoj Todkar is an expert and famous orthopaedic surgeon in Pune.
He is having an experience of more than 17 years and is one of the finest knee arthroscopy surgeons in Pune. He is also a reputed joint replacement surgeon in Pune that is practising at the renowned Surya Hospital in Kasba Peth, Pune as well as the AIMS Hospital in Aundh, Pune. After completing his MBBS, MS, and DNB Orthopedics, he went to international places for his training and certifications.
Presently, he is a prestigious member of the Medical Council of India, British Medical Association, UK, General Medical Council, UK, Indian Orthopedics Association, India, National Academy of Medical Sciences, International Center of Orthopedic Education, International College of Surgeons, and Indian Medical Association.
He is an expert in the field and has performed numerous surgeries successfully. With an extensive clientele base in national and international regions, he stands as one of the leading orthopaedic doctors in Pune.
Address – Dr Manoj Todkar Clinic, 8/1, Mangalwar Peth, Pune – 411011
Website – www.orthopaedicssurgeonpune.com
Phone Number – 09923195575
Rohit Luthra – Hip and Knee Clinic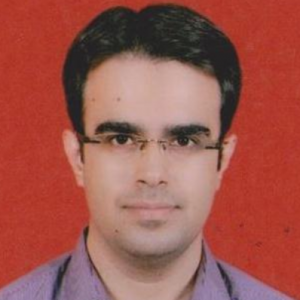 Dr Rohit Luthra is amongst the most experienced and best joint replacement doctors in Pune. Using technologically advanced solutions and state of the art treatment solutions for arthritis, he is one of the leading experts in Pune.
He is a trained professional in orthopaedics from reputed hospitals in India and Europe. He holds expertise in arthroscopy, sports medicine, and joint replacement surgeries. After finishing his education, he went to obtain international fellowships in arthroscopy, joint replacement surgery, sports medicine, and trauma surgery in Europe. Besides being an expert joint replacement doctor in Pune, he is an expert academician having active participation in various fields of research and study.
His dedicated orthopaedic center at Arcus Hospital hosts numerous trained staff and medical experts. He is committed to delivering the best solutions and finest professional care to the experts. With an aim to deliver the best level of professional solutions to the patients and the interest to offer high-quality orthopaedic solutions, he uses the best techniques and solutions in his clinic.
He has performed thousands of complex and simple joint replacement operations and serves to patients from different localities.
Address – Shop A-5, Green Acres Housing Society, Salunke Vihar Road, Salunke Vihar Society, Kondhwa – 411048
Website – www.hipandkneeclinic.co.in
Phone Number – 9923987550
Amol Rege – Orthopedic and Spine Specialty Clinic
Dr Amol Rege is presently the secretary of Pune Association of Spine Surgeons and also the organizing secretary of ASSICON 2015. He has been an executive council member of Association of Spine Surgeons of India.
He has done his education from the GS Medical and KEM Hospital, Mumbai. Prior to working in the hospital, he has worked as Lecturer at the LTMG Hospital. He went to the UK and finished his specialist registrar training program for a duration of six years. He completed specialized training in Spine Surgery and performed Spinal Fellowships at the Hope University Hospital, Manchester. Also, he was awarded the AO International Spinal Fellowship at the Royal Adelaide Hospital, Australia.
He has also worked as a consultant in the UK and before returning back to the country he has worked as the faculty member of numerous AO Spine, Association of Spine Surgeons of India, and Maharashtra Orthopedic Association, Indian Orthopedic Association, and Pune Orthopedic Society conferences. Spine deformity and spine surgery are the major areas of his interest.
Address – Flat No. 202, 2nd Floor, Dwarkamai Off Lane No. 15, Prabhat Road, Opposite Symbiosis School
Website – www.site.spinesurgerypune.com
Phone Number – 9225561156
Anshu Sachdeva – Knee Klinik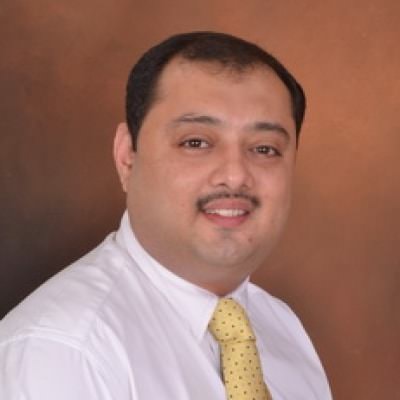 Another famous and expert orthopaedic doctor in Pune is Dr Anshu Sachdeva. He is an expert and trained professional in the field possessing years of rich experience performing orthopaedics and knee replacement surgeries.
He is a fellowship trained adult joint reconstruction and arthroscopy expert in Pune, India. He finished his diploma in orthopaedic surgery Mumbai and has received numerous training as well as certification for sports injuries and joint replacement surgery from some of the best centers in Switzerland and Europe. Some of the top-notch centers include Center for Excellence for Joint Replacement Surgery and Swiss Olympic Hospital Switzerland.
The aim of Dr Sachdeva is to offer successful solutions to the patients that offer permanent and long-lasting results. He believes in using the latest and technologically advanced operative methods for the patients to offer them with most sophisticated methods. As a result, the patients are able to avail faster recovery and eminent methods to control pain.
He is one of the leading consulting surgeons in Pune and holds a reputed position in the country.
Address – Orthopedic Specialty – The Knee Klinik, Olive Health Center, Row House No – 5, Lunkad Gardens, Off Datt Mandir – Pune
Website – www.kneeandjointsurgery.com
Phone Number – 9923406258
Sachin Tapasvi – Orthopedic Specialty Clinic
Another one of the leading joint replacement experts practising in Pune is Dr Sachin Tapasvi.
He is one of the boasting fellowships and expert in India who has won numerous gold medals for his ranking number one in the university courses. He has further honed his skills after getting selected as an expert Asia Pacific Fellow at the Queen Elizabeth Hospital, Adelaide, Australia for January 1998. In addition to this, he was also rewarded with the Adult Reconstruction Surgery solutions including Joint replacement and arthroscopy.
He began working as a consultant in sports medicine, arthritis, joint replacement, and arthroscopy with some of the best hospitals in Pune like the Deenanath Mangeshkar Hospital and Jehangir Apollo Hospital. He routinely performed intricate surgeries and functions regularly at the hospitals conducting major and highly major surgeries with complete Total Knee Replacement, Total Hip Replacement, arthroscopic knee, and revision THR.
He believes in quenching the most updated skills, and hence, keep himself updated with the best practices and finest skills by attending and conducting medical education programs, conferences, workshops, and seminars.
Address – Status Chamber, 4th Floor, Wrangler Paranjpe Lane, Lane Adjacent to Hotel Vaishali. Off Ferguson College Road.
Website – www.drsachintapasvi.com
Phone Number –8928405250
Conclusion
This is the list of most popular orthopaedic doctors in Pune. So, consult them as they will certainly offer you the perfect solution to your problem.