Diseases of the musculoskeletal system of the body include issues in joints, pains, ligaments, muscles, tendons, and nerves. Only expert orthopaedic surgeons can treat such ailments to the fullest.
If you are searching for specialized orthopaedic surgeons in Mumbai then here is the list of best 5 among them.
Shreedhar Archik – Shreedhar Archik's Care Clinic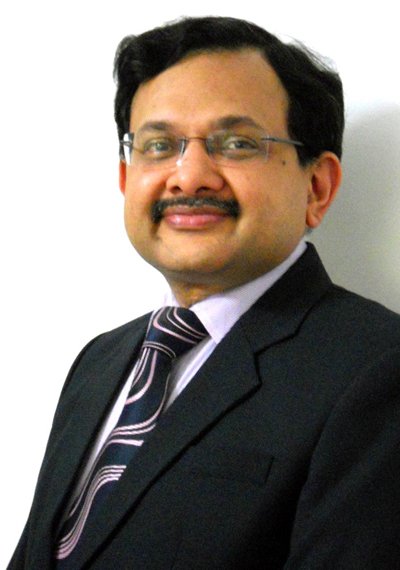 Having an experience of more than 21 years, Dr Shreedhar Archik stands as one of the most famous orthopedists in Mumbai.
Presently he practices at his private clinic. But before that, he was associated with numerous prestigious hospitals of Mumbai, such as Global Hospital, Lilavati Hospital, Hinduja Healthcare Surgical, and more. He was awarded M.Sc in orthopaedics from the Oxford University for a pioneering role in the field in the year 1995. His specialization include is a joint replacement, complex trauma management, and spine management.
He offers trauma treatment, spine surgery, joint replacement, and more other surgeries of the bones. Dr Shreedhar comes with the rich experience of long years and expertise in the field. He is one of the most trusted personalities that stand among the top orthopaedic surgeons of the country. From knee replacement to orthopaedic surgery in Mumbai, he is proven to offer the world-class facility to the patients.
Even the most sensitive surgeries involving old age people are catered gently and with sophistication by Dr Shreedhar Archik. So, for all sorts of joint problems you can consult this expert and experienced surgeon in Mumbai.
Address – 4, Shankar Niwas, Dadasaheb Rege Marg, opposite Shiv Sena Bhavan, Behind Bank of Maharashtra, Dadar West – 400028
Website – www.drarchik.com
Phone Number – 9870053033
Sandeep Jain – The Spring Clinic

With the idea for a rejuvenating and renewal hospital for regrowth and resurrection, Dr Sandeep Jain established her 'Spring Clinic' in 2006.
He is a gold-medalist orthopaedic, spine surgeon, and joint replacement surgeon. After gaining years of experience in the industry he established his clinic of national repute. His goal is to offer accessible, affordable, and transparent solutions to the patients of the highest standards. His centre is a one-stop solution for all sorts of orthopaedic, rheumatologic, joint-related and spinal disorders.
With his strong vision and expertise, he has been able to transform his small clinic into a multi-branch setup that is equipped with latest diagnosis and treatment solutions for joint and spine problems. With a proven record of successfully treating thousands of patients in the span of 10 years, he has been able to create an unmatched repute in the society. His clinic has been awarded as the best healthcare from India Healthcare awards in 2016.
You can consult this one of the leading orthopaedic surgeons in Mumbai to avail accessible, personalized, and reliable solutions.
Address – 12, Unity heights, Swami Vivekanand Road, Nadiyawala Colony 2, Maharashtra – 4000064
Website – www.bonejointspine.weebly.com
Phone Number – 9869304969
Niraj Vora – Dr Niraj Vora's Clinic
Dr Niraj Vora is a specialist and expert in hip and knee replacement. He is a consultant orthopaedic surgeon in Mumbai that holds a rich experience of more than 18 years in the industry.
He is a specialist in hip resurfacing, joint replacement surgeries and has been extensively trained in the University of UK. Being proficient in the industry and ranking first in M.S. Orthopedics examination from the University of Mumbai, he was awarded Dr Anand Pardhy prize in 1992-93. He is also a gold-medalist for obtaining the first position in M.S. orthopaedics examinations from the University of Bombay.
He has worked as a teacher and trainer in orthopaedic surgeries for the 3rd and 4th-year medical students at the University of Liverpool for almost 5 years. He has also been a prestigious member of various reputed organizations such as a member of SICOT, Indian orthopaedic association, British Orthopedic Association, Indian arthroplasty association, Bombay orthopaedic society, and Indian society of hip and knee surgeons.
Besides his professional front, Dr Niraj Vora is a certified scuba diver, a proficient crew of Royal Yacht Association, and Advanced Open Water diver certification from PADI.
Address – 1st Floor, The Link next to Audi Showroom, Opposite Star Bazaar, New Link Road, Andheri – 400053
Website – www.drnirajvora.com
Phone Number – 9619156877
Satyen Mehta – Spine Specialist
Dr Satyen Mehta is a famous spinal surgeon practising in Mumbai. His work is concerned with the treatment of ailments of the spine. The conditions include degenerative issues of the neck or back like stenosis, spinal column, infections, osteoporosis of spine, the trauma of spinal column and developmental issues including scoliosis.
He is a gold medalist in the M.S Orthopedics examination and has been awarded the degree of Member of Royal College of Surgeons from the Surgeons of Glasgow, UK. He has done a fellowship in spinal deformity corrective surgery as well as pediatric spine surgery at Korea University Guro Hospital.
He offers an assortment of treatment options for spinal issues including postural corrective methods, exercise program, medications, vertebroplasty, and surgical practices. He believes in practising treatment strategy based on the individual needs of the patient. The treatment practice might be surgical or non-operative and offer safest results.
His techniques involve minimal surgical dissection resulting in very less discomfort after surgery.
Address – 303, landmark platinum, 3rd floor, opposite Khar masjid, SV Road, Khar West, Mumbai Suburban – 400052
Website – www.spinespecialist.co.in
Phone Number – 9619003539
Kunal Patel – Surana Hospital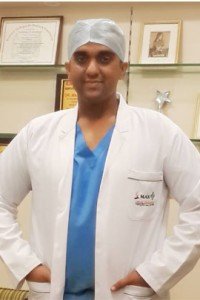 After completing his education, Dr Kunal Patel worked at Hardikar Hospital and Sushrut Medical Research Center, which is one of the oldest and famous orthopaedic centres in the country. He gained training with some of the top-notch surgeons of the world and it was then he discovered an interest in deeper research about the subject.
After undergoing training in Pediatric Orthopedics under the assistance of highly qualified surgeons, he got directed towards his passion for joint replacement surgery. Over his course of time, he has worked with various reputed hospitals in the country, such as Max Super Specialty Hospital. He had been the coordinator and guide for numerous national and international surgeons visiting the hospital for conducting and training workshops and training modules.
Also, he has trained well in AO Synthes for minimal invasive trauma surgeries. With his rich experience in the field, Dr Patel aims to offer his countrymen with most promising and long-lasting solutions for joint and knee problems. He is presently working as an honorary consultant at various reputed Hospitals in the region.
Address – Plot No. 3, SV Road, Punit Nagar, Borivali West, Shri Punit Nagar, Borivali West, Mumbai, Maharashtra – 400092
Website – www.drkunalpatel.com
Phone Number – 22-28629805
Conclusion
Problems in knees and joints can occur because of various factors. But you don't have to worry as our list of best orthopaedic doctors in Mumbai will certainly help you find the best surgeon and consultant for yourself.