The knee joint is one of the most intricate joints in the body. This joint is responsible to bend legs and support the weight of the body. But when there is damage to it, then this can result in severe problems.
As a result, you might fell in need of a knee replacement expert. Even people of Kolkata are hampered largely by this ailment. Hence, here we present the 5 best orthopaedic surgeons in Kolkata that can provide you with best joint and knee replacement solutions.
Rakesh Rajput – Fortis Hospital
Dr Rakesh Rajput is an M.S. in Orthopedic and is one of the leading orthopaedic surgeons in Kolkata.
After receiving his medical degree in 1994, he pursued a further degree in Ortho specialization from University of Dundee, Scotland, 1999. He is a certified orthopaedic surgeon possessing unmatched expertise in the area of anterior hip replacement. Also, he specializes in adult joint replacement, shoulder and knee arthroscopy, joint preservation, pelvis osteotomy, joint replacement revisions, minimally invasive joint replacement, and treating vascular necrosis.
He has served in numerous Medical institutions across the world. In addition to this, he has been awarded prestigious awards like Ian Smillie Class Award of Distinction forest M.Ch student in the year 1999 from University of Scotland and a Silver Medal for a top surgical student from the University of Calcutta in 1986.
His experience is incomparable as he has worked with various hospitals and organizations in different international locations, like Frenchay Hospital and AOC, Bristol, Weston General Hospital, WSM, Musgrove Park Hospital, Taunton, Southmead Hospital, Bristol, Whipps Cross Hospital, London, and more.
Presently, he is associated with the Fortis Hospital, Calcutta and is among the top-notch orthopaedic surgeons for total knee replacement, joint replacement, hip replacement, and other acetabular trauma.
Address – 730 EM Bypass Road, Anandpur, Kolkata, West Bengal – 700107
Website – www.drrakeshrajput.com
Phone Number – 9330622262

Another leading and prominent orthopaedic surgeon in Kolkata is Dr Santosh Kumar.
The doctor was educated in one of the finest medical school, identified all over the globe, the Jawaharlal Institute of Post Graduate Medical Education and Research (JIPMER) according to the government of India. Presently, he had been guiding his head Professor Dilip K Patro and has gained his basics of orthopaedics under him. He is actively involved in the academics, journal clubs, as well as managed the Bone Bank of the famous JIPMER hospital.
Besides this, he has gained training in joint replacements at the MAX Hospital, New Delhi. He had got training in intricate and revision joint replacements from the then delta foundation. Also, he was trained from the KLEOS foundation in Phoenix, USA and Computer-assisted knee replacement in Vienna Austria.
He is the first one to conduct computer-assisted joint replacement in Eastern India at the Bellevue Clinic Kolkata in 2013. He is also involved in the field of spine surgery and arthroscopic surgery and has successfully done more than 5,000 knee replacement surgeries till now.
Address – Plot 902, Lake Town Block A, Kolkata – 700089
Website – www.mykneemylife.org
Phone Number – 8017744000
Vikash Kapoor – Medica Superspecialty Hospital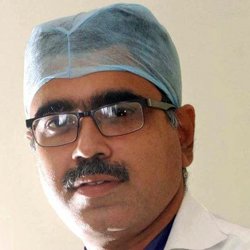 Having an experience of more than 15 years, Dr Vikash Kapoor is a senior consultant and one of the finest orthopaedic surgeons in Kolkata.
He holds excellent proficiency in the field and has been serving patients worldwide over the years. Presently, he is the proud director of Medica Institute of Orthopedic Sciences. With advanced training and knowledge in musculoskeletal disorders, he has been treating patients suffering from Work injuries, Sports Injuries, and Joint Diseases. Other than this, he is treating a patient in need of Joint Replacement, Reconstruction surgeries, and Arthroscopy.
With his expertise and skills, he has created a strong repute of performing the first Bilateral Knee Replacement Surgery in Bangladesh. Due to his immense knowledge, he was even invited as the Guest Joint Replacement surgeon from Present Health Minister of Bangladesh to conduct joint replacement surgeries.
Besides managing intense orthopaedic surgeries and activities, Dr Vikash Kapoor also holds an interest in writing scientific exams and papers. Hence, you can consult this one of the finest orthopaedic in Kolkata for your joint and knee problems.
Address – 127, Mukundpur, E.M. Bypass Road, Kolkata – 700099
Website – www.drvikashkapoor.com
Phone Number – 983105612540
Manoj Kumar Khemani – Healing Touch Clinic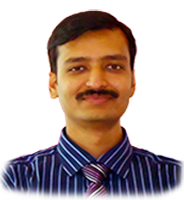 Another famous and reputed orthopaedic surgeon in Kolkata is Dr Manoj Kumar Khemani.
He is one of the finest orthopaedic surgeon in Eastern India who specializes in Trauma particularly fracture surgery, Arthroscopy, and Joint Replacement. He established his clinic 'Heal My Bones' in order to offer basic information to his patients about orthopaedic problems in a simple and comprehensible manner.
He brings to the patients most advanced treatment solutions with a unique blend of knowledge, skill, and technology. As a leading orthopaedic surgeon in Kolkata, he is dedicated to offering the best possible treatments for the joints and bones. Over the year he has treated more than 8000 patients and has rich expertise in treating all sorts of complex and intricate spinal, sports, and joint replacement surgeries.
He is a reputed member of Indian Medical Association, West Bengal Orthopedic Association, and Indian Orthopedics Association. Also, he is a life member of Trauma Society of India, West Bengal Arthroplasty Society and Indian Arthroscopy Society.
Address – 59, Block A, Bangur Avenue, Near Shyam Mandir, Bangur, Lake Town, Kolkata – 700055
Website – www.healmybones.com
Phone Number – 91-33-25742200
Soumya Paik – Kids Orthopedic Clinic
Dr Soumya Paik pursued his Bachelor of Medicine and Bachelor of Surgery from Kolkata's Medical College, which is the oldest medical college in Asia.
After completing his masters in orthopaedics, he joined the famous SSKM Hospital and got extensive exposure to varieties of orthopaedic problems and their best management. He developed an interest in orthopaedic problems of pediatric population and since then is catering to the pediatric masses. He is a gold medalist and award winner in various reputed examinations. Also, he was awarded as a prestigious member of National Academy of Medical Science in 2014.
During his course of time, he realized that Pediatric orthopaedic problems are neglected vastly, especially in Eastern India. Hence, he decided to dedicate his knowledge and experience to this field. Besides having specialized certification and knowledge in Pediatric Orthopedics, he joined the Institute of Child Health. Later on, he moved to the clinical fellowship in Pediatric Orthopedics to National University Hospital, Singapore, where he gained in-depth experience and training in the field as per the international standards.
Address – 53C/15, Ground Floor, Dr Suresh Chandra Banerjee Road, Belighata PS, Kolkata, West Bengal – 700010
Website – www.kidsorthopedic.com
Phone Number – 9051148463
Conclusion
The knee is one of the important body parts and only orthopaedic experts can treat issues with it. So, go through the 5 best listed orthopaedic experts in Kolkata and get yourself the best treatment.