A joint injury or damage can be truly devastating. But when you have experts in your city then you don't have to fear of such problems.
If you are in Hyderabad and finding the best orthopedic surgeons and consultants in Hyderabad then here we share with you our best 5 picks.
Ratnakar Rao – Continental Hospitals
Dr. Ratnakar Rao is one of the most reputed and expert orthopedic surgeons in Hyderabad. Having a rich experience of more than 14 years in Joint Replacement and Orthopedic Surgery, he has successfully performed more than 1000 surgeries till date.
He is considered as one of the finest orthopedic doctors in Hyderbad and is closely associated to Continental Hospitals. Being a highly experienced and skilled professional, he has worked in numerous capacities in various prestigious medical institutions in India and across the world. Charite University, Germany, CMC, Vellor, NUHS, Singapore, and Prince Charles Hospital, Australia are some of the prominent places that he has been associated with.
He is a pioneer in Joint Replacement and Orthopedic surgeries and holds specialization in hip and knee replacement surgery, Arthroplasty, Trauma surgery, Arthroscopy and Pediatric Orthopedics. In addition to this, he is a prestigious member of numerous national and international associations of orthopedics like AO Trauma Foundation, Indian Orthopedic Association, APAS India, SICOT, and OASIS.
He believes in offering accountable, affordable, and long-lasting healthcare solutions. Right from the beginning he has embarked on the aim to deliver efficient and unmatched solutions. Together with his team he makes one of the best orthopedic doctors in Hyderabad.
Address – Continental Hospitals, Plot No. 3, Road No. 2, Near Wipro Circle, Gachibowli, Hyderabad – 500035
Website – www.drratnakar.com
Phone Number – 9553451000
Mohan Krishna – Orthopedic Clinic – Bones and Joints Clinic
Dr. A. Mohan Krishna is another leading and pioneering orthopedic expert in Hyderabad. He completed his education from the famous Annamalai University in 2006 and after that joined as a Senior Registrar at the Nizams Institute of Medical Sciences, Hyderabad for 3 years.
He is a trained expert in the field of complex trauma treatment, deformity corrections, arthroscopy, spinal deformity corrections, tumor surgeries, and arthroplasty. He joined Apollo Hospitals in 2009. He then moved to United Kingdom to pursue his further education. His course in UK helped him to gain in-depth understanding of advanced orthopedic surgeries such as computer aided analysis, prosthetic, orthotics, management of paralytic disorders of lower limbs, and more.
He is a skilled in handling intricate cases pertaining to complex trauma, arthroplasty, shoulder surgeries, intricate revision arthroplasties, and arthroscopy. Tumour including pediatric orthopedic surgeries and limb salvage surgeries. Also, he has published in abstracts and journals in magazines and articles on topics associated to Orthopedics.
Address – Magna Code, Orthopedic Clinic, Above Punjab National Bank, 1st Floor, Road No. 9, Film Nagar Hyderabad
Website – www.drmohankrishna.com
Phone Number – 9247258989
Pradeep Ready – BBR Super Specialty Hospital
A young and dynamic personality with an experience of successfully of conducting more than 7000 joint replacements makes him an expert leader of Orthopedics.
His passion and integrity for serving the patients by placing them at the core of each activity made him the best with coming up the idea of unique specialty in the field of medicine. He is a prominent faculty at numerous national and international forums in the department of orthopedics in Joint Replacements.
His proficiency is in the area of knee replacement, hip replacements, and revision surgeries. His expertise has awarded him with the reward of Best Hip Replacement Surgeon for the region. He is one of the experti doctors in revision surgeries and has performed numerous procedures for re-explorations. He is also famous for converting situations of zero hope to fully functional with proper execution and planning.
He has won himself the Young Achiever Joint Replacement Award in 2015 and the first doctor in India to avail the Surgical Scholarship Program in the Hospital for Special Surgery, USA.
Address – Hyderabad Super specialty Hospital, 16-2-744/11, Judges Colony, New Malakpet, Hyderabad – 500036
Website – www.drpradeepreddy.com
Phone Number – 7680883666
V. Gurava Reddy – Sunshine Hospitals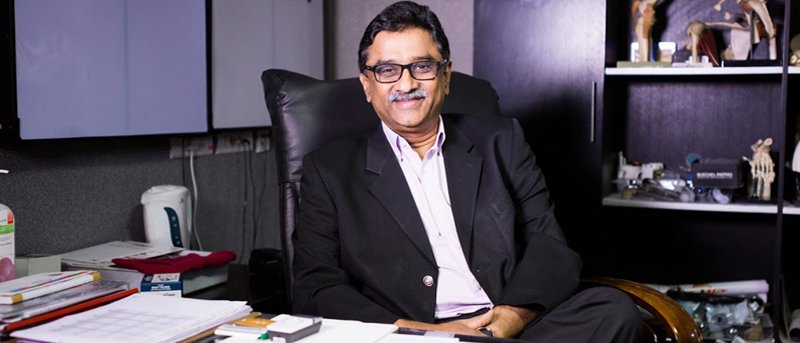 Widely recognized as a pioneer in the field of orthopedics, Dr. A.V. Gurava has successfully performed more than 2000 joint replacements surgeries including knee, hip, shoulder, and both primary and revision in one year. This is the second highest numbers of surgeries performed in entire South Asia.
Besides this commendable achievement, he is one of the finest joint replacement surgeons in Hyderabad that holds a staff of 100+ skilled and experienced doctors as well as paramedical staff. With his rich extensive experience and working in the field for more than 10 years in UK, he is a proficient surgeon who has conducted surgeries all across the world including USA, Europe, Middle East, and UK.
With an exemplary career approach that spans for more than two decades he ensures happy and hassle-free lives to patients. Before establishing his hospital he has worked with various reputed national and international hospitals and healthcare institutions.
He is an active member of the Royal College of Surgeons, Edinburgh, and is also the founder member of the Indian Society of Hip and Knee Surgeons.
Address – Penderghast Road, Paradise, Secunderabad – 500003
Website – www.sunshinehospitals.com
Phone Number – 040 44 55 00 00
Surya Prakash Rao Voleti – MaxCure Hospitals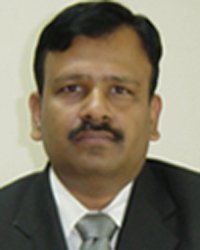 With an experience of more than 15 years and specialization in spinal surgeries and pediatric orthopedic, Dr. Surya Prakash Rao stands next in our list of most famous orthopedic surgeons in Hyderabad.
He is one of the few doctors in the region who is dedicated to the complex spine surgery process and holds expertise in managing spinal deformity. His specializations include scoliosis, kyphosis, degenerative spine, spinal tumors and infections, trauma, and pediatric orthopedics. He is a highly competent personality in managing traumatic as well as non-traumatic conditions of orthopedics in both adults and children.
He has bagged more than 150 spinal reconstructions each year. From management of intricate trauma to management of neglected limb, and executing Ilizarov system for other fields of expertise, he has done it all. He is one of the faculty members at Nizam's Institute of Medical Sciences.
If you are experiencing any severe or small pain in spine or joints then you can consult this one of the leading orthopedic doctors in Hyderabad.
Address – 5-9-22, Sarovar Complex, Secretariat Road, Saifabad – 500063
Website – www.scoliosis-surgeon.in
Phone Number – 04023231111
Conclusion
All doctors in our list possess expertise and experiences in the field of orthopedics. They are not just national experts but are international leaders. So, consult them to get the most trustworthy and promising solutions for your joint and knee problems.