You can get rid of your bone delicacies only when you consult an expert and experienced orthopedic surgeons and consultants.
While there are orthopedic experts all around the world, but the one in Delhi are among the top leaders. So, here we share with you the list of 5 famous orthopedic surgeons in Delhi that can provide you with best joint and knee replacement solutions.
Ashis Acharya – Sir Ganga Ram Hospital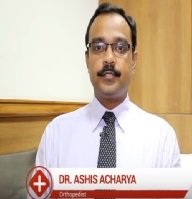 Having an experience of more than 8 years, Dr. Asis Acharya is one of the top orthopedic surgeons based out at Delhi.
Presently, he practices at the reputed Sir Ganga Ram Hospital in Delhi and holds a degree in MS-Orthopedics from MKCG Medical College, Orissa. He is a prestigious member of Indian Arthroscopy Society and Orissa Orthopedic Association. Some of the services offered by him are arthritis management, shoulder pain management, sports injuries, joint dislocation, arthroscopy, and more.
Orthopedic problems and in sport person injuries are increasing at fast pace. If the problem is not detected at the proper time and it can result in severe complications and result in decreased performance of the player. Dr. Asis Acharya is dedicated to helping such sports personalities and hence gained a certification in sports injury course in Germany. With this team of expert physiotherapists, he treats the patients to the fullest and ensures to avail the best results.
If the problem is complex then he first prefers to treat them with arthroscopic procedures so that recovery is faster. Knee injury, knee replacement surgery, joint replacement surgery, Elbow pain, ACL reconstruction, shoulder pain, frozen shoulder, meniscus injury, and more others are the expertise of this reputed doctor.
Address – F-50, Sir Ganga Ram Hospital, Old Rajinder Nagar, Delhi
Website – http://www.sportsmedicinedelhi.wixsite.com/drashis
Phone Number – 08826059392
Rajat Chopra – Knee, Foot, and Ankle Clinic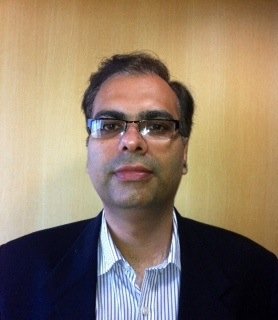 After finishing his education in DNB in Orthopedics, Dr. Rajat Chopra started working as a registrar in the Orthopedics Center at Mumbai and Delhi. After this, he moves to the UK for his surgical training and then worked there in one of the reputed hospitals in UK.
He possesses experience working in national and international hospitals of excellent repute. The famous Wrightington Hospital that has been the Orthopedics center of excellent and birthplace of hip replacement is the first place from where he started his career. This clearly indicates the excellence and skills possessed by Dr. Rajat Chopra. Some of the core specializations of this famous orthopedic doctor in Delhi are hip replacement, revision hip replacement, hip fractures, knee replacement, arthroscopic knee surgery, ligament reconstruction, ankle and foot surgery, meniscectomy, PCL, ACL reconstruction.
Besides these, the qualitative services of the doctor are available for fields like Neuropathy, Bone Disease, Flat Feet, Ankle injury, Ankle Arthritis, Nerve Problems, Heel pain, High Arch foot, Rheumatoid Arthritis, Hallux, and Achilles tendon problems.
Address – Knee, Foot and Ankle Clinic, R-689, New Rajinder Nagar – 110060
Website – http://bestorthopaedicsurgeon.webs.com
Phone Number – 0882617877
Anil Arora – Knee and Hip Surgery Clinic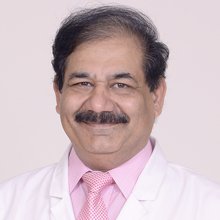 With an experience of more than 30 years, Dr. Anil Arora has developed an unmatched reputation in the field of orthopedics and joint replacement.
He has been practicing in the field since 1987 and has performed numerous advance hip joint and knee replacement surgeries. He holds a large clientele base from all parts of the world. His Joint Replacement programs outline the bar as regional leaders in surgical excellence. He focuses on minimally invasive methods and innovative computer-aided approaches for joint replacement, such as pinless navigated knee replacement that diminishes the recovery time by 50% in almost every surgery.
He adopts a team approach to bring the best solutions to his patients with his rich joint replacement experience. As a result, most of his patients are able to achieve faster recovery and a swift return to their usual lifestyle. The clinic of Dr. Arora holds excellent quality rating and holds an exceptional reputation. With an extensive team of experienced interns, anesthesiologists, physiotherapists, nurses, and other experts, Dr. Arora has been able to successfully perform more than 1,500 hip and knee replacement surgeries.
Address – 70 Hargobind Enclave – 110092
Website – www.jointreplacementdelhi.in
Phone Number – 9650100400
Shekhar Agarwal – Total Knee and Hip Replacement Clinic
He is amongst the most popular and famous joint, hip, and knee replacement surgeons in Delhi. Besides being the Chief Surgeon and the Head of Joint Replacement Surgery at Delhi Institute of Trauma and Orthopedics at Sant Parmanand Hospital, he has gained for himself numerous international recognition and accolades.
By offering exemplary patient care solutions including non-surgical and surgical processes with absolute accuracy and by performing successfully hundreds of complex joint replacement surgeries, he has earned a great stellar reputation in the country and around the world. Besides surgical prowess, she also offers lectures and advanced courses on hip, joint, and knee replacements. He has offered more than 200 lectures in the region and has been certified as a postgraduate teacher in Orthopedic Surgery from the National Board of Examinations.
He is one of the founder member as well as scientific chairman of Indian Society of Hip and Knee Surgeons and Member of Indian Orthopedic Association. Whether you wish to undergo a hip, knee, or joint replacement surgery or want to gain knowledge about it, you can consult the doctor at any time.
Address – 18, Sham Nath Marg, Civil Lines, Delhi – 110054
Website – www.drshekharagarwal.com
Phone Number – 011-23981260
Yatinder Kharbanda – Indraprastha Apollo Hospital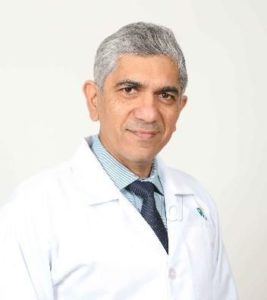 Dr. Yatinder Kharbanda completed his training program at Seth GS Medical College and K.E.M. Hospital; he joined Pediatric Orthopedic Surgery Program at B J Wadia Hospital. After that, he joined the GS Medical College and LTM Medical College, Mumbai.
He holds work experience in not just national but even in international hospitals. He joined the Birmingham Orthopedic Training Program by the Royal College of Surgeons in London for a duration of 4 years. During this period, he completed the fellowship program in Trauma and Joint Replacement under experienced professionals.
He is an expert in trauma and joint replacement surgeries and holds a rich experience in both the fields. Besides a practicing doctor, he has also offered lectures and detailed knowledge to students in various colleges. His focus is always to offer individuals with the best treatment solutions and most up-to-date treatment practices.
He is a dedicated person with in-depth knowledge of the subject and aims to cater the patients in most advanced and affordable way.
Address – Indraprastha Apollo Hospital, Sarita Vihar, Delhi Mathura Road – 110076
Website – www.drykharbanda.com
Phone Number – 9810665468
Conclusion
The wear and tear in bones can occur at any time. But with aging, the probabilities are more. Ignoring such problems can make them worse and only the most popular orthopedic surgeons in Delhi can help you curb the problem to the fullest.