When it is about your health, then you deserve only the best. Hence, if you are looking for best orthopaedic experts in Jaipur then we would like to list our handpicked top 5 among all.
Naveen Sharma – Orthopedic, Knee Replacement Clinic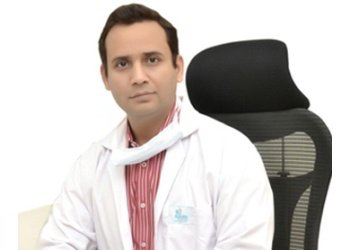 With an experience of more than 12 years in the industry, Dr Naveen Sharma stands as one of the finest orthopaedic doctors in Jaipur.
Having core specialization in sports medicine, joint replacement, knee arthroscopy, and DNB – orthopaedics, he is an expert doctor who has treated a large number of patients successfully. He has completed his MS orthopaedics from one of the finest institutes of India, KEM Hospital Mumbai. Before working in the present organization he has worked with some reputed hospitals in the country and internationally.
With training obtained for Joint Replacement and Arthroscopy from the Arcus Sports Clinic, Germany, he is considered as one of the leading surgeons for Knee and Shoulder surgeries. While his main interest is in sports injuries, knee replacement, joint replacement, and arthroscopy, he holds expertise in other areas of orthopaedics too. In addition to this, he holds a rich experience working as a lecturer and training numerous orthopedic surgeons. He is also a faculty member of the famous Rajasthan Sports Academy.
He is a dynamic personality always focused on precision and use of minimally invasive procedures. He is an expert in the field and one of the best orthopaedic surgeons in Jaipur.
Address – 14 A Devi Nagar, Near Metro Pillar 79, Gujar Ki Thadi, Jaipur, Rajasthan – 302019
Website – http://dr-naveen-sharma-best-orthopaedic-bone-joint.business.site/
Phone Number – 08290688810
Lalit Modi – Jaipur Joints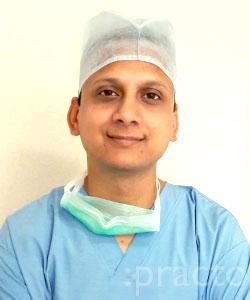 Having an experience of more than 15 years, Dr Lalit Modi is the next best orthopaedic expert in Jaipur. He entered the medical field is the state topper in the medical entrance exam and since then has no looking back.
He is a highly proficient professional that has been awarded various awards for state and national level competitions. Having a keen interest in the surgical branch, he selected the MS orthopaedics field in order to devote his knowledge to the society. During his MS study, he won as a gold medalist for his exceptional research work on the subject.
He is inclined more towards the care for joint disease ailment that made him begin his career in the field of joint disease. He has got his training from reputed doctors like Dr Bharat Mody.
He has worked with numerous renowned doctors. Besides direct learning with internationally acclaimed leaders from the country, he has got training from international experts as well. He has performed more than 1500 surgeries for hip, shoulder, and knee ailment including Arthroscopy, Joint Replacement, and Complex Trauma.
Address – C-6, Madho Pearl Pride, Vivekanand Marg, Near Okay Diagnostic Center, C-Scheme, Jaipur
Website – www.jaipurjoints.com
Phone Number – 8003322999
S. Soni – Joint Replacement India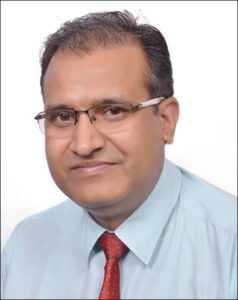 He is one of the most reputed orthopaedic surgeons in Jaipur specializing in the field of Arthroscopy and Joint Replacement.
His philosophy hinges on the customer-centred care. He believes in following non-operative and minimally invasive measures to solve the problem. With his skills and expertise, he has successfully done various surgeries of the knee, shoulder, hip, ankle, elbow, and wrist replacement. His comprehensive orthopaedic proficiency focuses on minimally invasive methods and advanced surgical techniques.
He is deemed as one of the top joint replacement doctors in Jaipur who practice the most up-to-date solutions for his patients. Even, he has the honour of being the first surgeon in Jaipur to perform the uni-condylar knee replacement surgery. Also, he has the credit of the first surgeon in Jaipur to perform custom-made knee replacement solutions. He is famous for performing the maximum number of Bi-lateral simultaneous TKR in Rajasthan.
He did his super-speciality training from the United Kingdom and possesses an experience of more than 14 years in performing arthroscopy and joint replacement surgeries.
Address – Joint Care Super Specialty Clinic, C/O Shri Anand Clinic, C-9/620, Tilak Marg, Opposite Krishna Park, SBI Bank Crossing, Chitrakoot, Ajmer Road – 302021
Website – www.jointsreplacementindia.com
Phone Number – 08696565176
Amit Mittal – Jaipur Hand Surgery
Another highly experienced and dedicated professional in the field is Dr Amit Mittal. He is one of the best hand surgeons in Jaipur and is also a leading orthopedic expert in the industry.
He is an intellectual person who has managed to perform major degloving injuries of lower and upper limb including pediatric patient successfully. He was awarded for the second position in Diplomat National Board in Microsurgery and Hand – 2012. Having great exposure in handling major injuries including brachial plexus injuries, congenital anomalies, hand injuries, and replantation, he stands as one of the finest orthopaedic experts in Jaipur.
He is a trained expert in managing spastic hand. He has done a fellowship in microsurgery from famous Ganga Hospital, Coimbatore. He has also outlined research papers discussing complex surgeries and best ways to handle them. Tumor of hand, rheumatoid hand, thumb duplication surgery, and triangle tilt surgery are some of the expertise of this reputed doctor.
Address – 121, 122, SR Complex, Tagore Nagar, Ajmer Main Road, 200 Feet Bypass, Satya Colony, Tagore Nagar, Jaipur – 302021
Website – www.jaipurhandssurgery.com
Phone Number – 9571199100
Arun Partani – Partani Clinic
Dr Arun Partani holds extensive experience in hip joint replacement, knee shoulder, sports injuries, and arthroscopic surgery. He is a consultant at Sports medicine, Arthroscopy and Replacement Team Santokba.
After completing his MBBS from Grant Medical College, he stands as a specialist in orthopaedics from SMS Medical College, Jaipur. He is also a certified professional in DNB Ortho. He has been associated with various reputed hospitals for joint replacement and arthroscopy of Mumbai like Breach Candy Hospital, KEM Hospital, Hinduja Hospital, and Sushrusha Hospital. After completing his fellowship in joint replacement and adult reconstruction he pursued joint replacement fellowship in Mumbai and got training in arthroscopy joint replacement and sports sciences.
He is the first Indian surgeon to achieve the sports sciences award under auspices of arthroscopic association of Germany. Also, he is a trained expert in advanced arthroscopic procedures in the ankle, elbow, knee, shoulder, and partial and total knee replacements. Presently, he is associated with the Partani Clinic and is a famous consultant in Jaipur for arthroscopy, joint replacement, and sports injury.
Address – M-21, Mahesh Colony, JP Crossing Underpass, Jaipur – 302015
Website – www.partaniclinic.com
Phone Number – 9887302501
Conclusion
So, these are the best 5 orthopedic surgeons in Jaipur that you consult to seek the best assistance for your orthopaedic and joint problems.