If you are suffering from any nerve or brain problem then only an expert neurologist can provide you with the best solution. So, here we list the top 5 neurosurgeons in Mumbai that would surely cater your need in the best possible way.
Abhaya Kumar – Kokilaben Dhirubhai Ambani Hospital and Medical Research Institute
With an experience of more than 8 years and successfully operated more than 2500 cases, Dr Abhaya Kumar is one of the finest neurosurgeons in Mumbai.
Till date, he has successfully done 1400 spine surgeries and 1100 brain cases. He is specialized in minimally invasive spine surgery and has performed more than 800 surgical procedures during his course of career. With the success rate of 96%, he is an expert in the field and is renowned to perform the best surgical procedures.
His specializations include minimally invasive lumbar microdiscectomy, lumbar microdecompression, minimally invasive lumbar TLIF, transforaminal endoscopic lumbar microdiscectomy, vertebroplasty, kyphoplasty, cervical microforaminotomy, and more. His success rate and outstanding performance in the field is compared to the international benchmarks. He has treated more than 150 cases of refractory trigeminal neuralgia with a performance rate of 98%.
He is a gold medalist in MS General Surgery and a trained professional in neurosurgery at the Institute of Neurosciences, Glasgow, United Kingdom. From performing brain tumour surgery to stereotactic radiosurgery, he is skilled in every aspect and is among the leading experts in the field.
Address – Rao Saheb Achutrao Patwardhan Marg, Four Bungalows, Andheri West, Mumbai – 400053
Website – www.kokilabenhospital.com
Phone Number – 2230971914
Keki Turel – Mumbai Hospital and Medical Research Center
Dr Keki Turel is another renowned neurosurgeon in Mumbai who is known for his brilliance and precise solutions in the field.
He is an MBBS from the University of Mumbai, MS from the University of Mumbai, and FICS from the International College of Surgeons, Chicago, USA. He holds fellowship membership with various organizations and regions such as the Association of Surgeons of India, the Indian College of Gerontology, the American Academy of Neurological and Orthopedic Surgery, and the American Board of Neurological and Orthopedic Medicine and Surgery, USA.
After graduation, he has worked with numerous reputed organizations and hospitals such as the Sir J.J. Hospital, St. George Hospital, BYL Nair Hospital, and KEM Hospital. He has been recognized as Post-Graduate University Teacher for M.Ch degree. Also, he has worked as a guest lecturer for postgraduate students for the MD degree. He is a convenor and examiner at numerous neurosurgery examinations at the University of Bombay, University of Rajasthan, and the University of Bombay.
He has done his training from reputed international institutes and is one of the finest neurosurgeons in Mumbai.
Address – 2nd Floor, New Wing, Mumbai Hospital and Medical Research Center 12, New Marine Lines, Mumbai – 400020
Website – www.drkekiturel.com
Phone Number – 2222034104
Anil Karapurkar – S.L. Raheja Hospital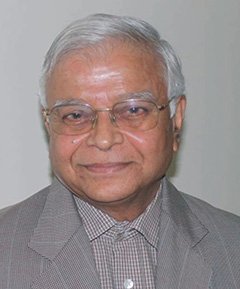 After completing his neurological training from the KEM Hospital, Dr Anil Karapukar joined the Seth GS Medical College, Mumbai.
He began working as a lecturer of neurosurgery at the Seth GS Medical College. He availed voluntary retirement and got associated with the Indraprastha Apollo Hospital. He worked there for a couple of years and returned back to his place and joined the team of Dr R. D. Nagpal at the KEM Hospital.
He has performed numerous endovascular procedures till date and has subsequently received training in the procedures. He has been the part of the advisory board of World Federation of Interventional Neuroradiology and since last 8 years has completely offered neurosurgery services. Over the years, he has successfully treated thousands of patients suffering from neurovascular problems like aneurysms, neoplasms, brain arterio-venous, glomus tumours, and acute arterial ischemic stroke.
He is a specialized proficient in performing all types of neurosurgeries and is skilled in performing surgical measures that can offer lasting and successful results.
Address – Room No. 6, First Floor, Jasvil Building, Opposite Liberty Cinema, New Marine Lines, Mumbai – 400020
Website – www.peopleagainstbrainattack.com
Phone Number – 9820643170
Srinivas – Seven Hills Hospital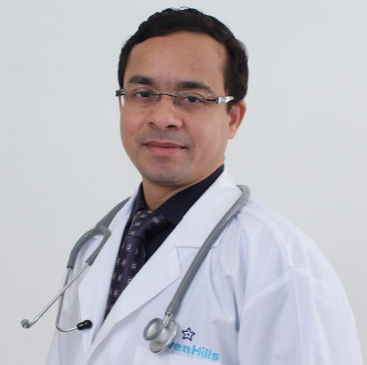 Dr J. Srinivas is a reputed neurosurgeon in Mumbai who has done his MBBS from the famous Gandhi Medical College, Hyderabad.
After this, he pursued M.S. General Surgery from Kakatiya Medical College in Warangal in 2003. He later joined the Nizam's Institute of Medical Sciences to complete his M.Ch in Neurosurgery in 2008. He instigated his career working the Apollo Hospital, Karimnagar in AP as a consultant in neurosurgery, where he performed for 1.5 years. Then he moved to Fortis Hospital, Kota as a consultant in neurosurgery. In addition to this, he has worked with various top-notch medical centers and institutes like the Global Hospital, KIMS, and AIMS.
He holds vast experience in curing neuro-trauma, skull base, spine, functional, and stereotaxy surgeries. He holds specialization in micro neurosurgery, epilepsy surgery, neurovascular surgery, and deep brain stimulation. He is actively involved in various national and international conferences and meetings. He himself holds numerous workshops and seminars on minimally invasive spine surgeries.
Address – SevenHills Health City, Andheri East, Mumbai – 400059
Website – www.sevenhillshospital.com
Phone Number – 022-67676767
Naresh Biyani – Siddivinayak Clinic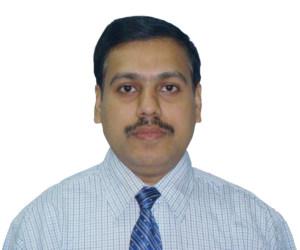 Dr Naresh Biyani is a pediatric neurology consultant at the department of neurosurgery at the Mumbai Hospitals.
He has been practising in the field for over 15 years and holds a rich and extensive experience in the field. He has gained numerous achievements and accomplishments and is the first Indian Child-neurosurgeon to conduct the intricate deep brain stimulation surgeries over infants. In the year, he did his fellowships at San Francisco from the State University, USA, Tel Aviv University, Israel and Great Ormand Street Hospital for Sick Children, London, UK.
His neurological practice is dedicated to care and development of children suffering from different types of neurological disorders. He has been associated with numerous reputed hospitals of Mumbai to treat children suffering neurological problems, like Mumbai Hospital, Bhatia Hospital, Surya Children Hospital, Nanavati Hospital, and Jupiter Hospital.
He has done his MBBS from the Mysore Medical College, Mysore, MS in General Surgery from the Lokmanya Tilak Medical College, Mumbai, and Diploma in National Board Examinations from New Delhi. Also, he is an M.Ch in neurosurgery from the Bombay Hospital Institute of Medical Sciences, and DNB Neurosurgery from National Board of Examinations, New Delhi.
Address – C4 Saidham, P.K. Road, Mulund West, Mumbai – 400080
Website – www.childneurosurgeon.com
Phone Number – 9867139632
Conclusion
Consult these doctors and get rid of all types of neurological problems with ease. These are the experts and hold a proven track record of delivering exceptional results.