If you wish to get rid of stubborn fat deposits that did not shed off even with hard attempts then the best liposuction experts in Sydney can help you get that perfect, flaunting body shape. Thinking whom to contact? Here check the names and details of leading 5 liposuction experts in Sydney.
Mark Kohout – Australia Cosmetic Clinics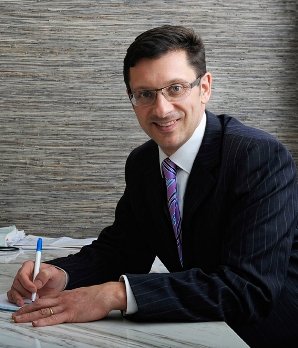 Having an experience of 18 years, Dr Mark Kohout is one of the renowned plastic surgeons in Sydney, Australia.
He is an experienced person holding extensive training from the global leaders in the region. He did his training in cosmetic surgery from the Harvard University and Great Britain where he gained fellowships from the famous surgical colleges. With his advanced microsurgical researches, he did his Masters of Surgery from the Melbourne University. He is a renowned member of the famous Australian Society of Plastic Surgeons and possesses fellowship of the Royal Australasian College of Surgeons (FRACS).
He has showcased in numerous documentaries and television shows about plastic surgery. He is also a contributor to the famous Cosmetic Surgery Magazine where he has discussed a range of cosmetic surgical processes. He has worked as a lecturer in various venues across the world and written numerous scientific research papers on the subject of plastic surgery. He is one of the most skilled professionals in the field of plastic and cosmetic surgery and has helped numerous individuals to get rid of their cosmetic problems.
He is focused using the advanced and varied treatment techniques to offer the best to his patients.
Address – Suite 1, 448 Pacific Highway, Artarmon, NSW 2064
Website – www.australiacosmeticclinics.com.au
Phone Number – 1300559848
Tavakoli – Eastern Suburbs Clinic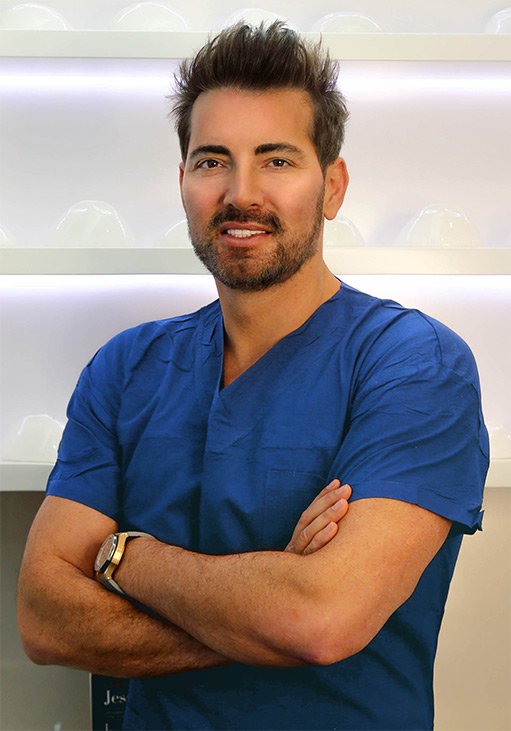 With more than 20 years of surgical experience in the field of plastic and cosmetic surgery, Dr Tavakoli is one of the world renowned cosmetic surgeons based in Australia.
He is an industry leader in the field of revision and breast augmentation surgery and is dedicated to the training and education of new aspiring plastic surgeons. He holds a Master of Surgery degree from the UNSW and has performed more than 6000 breast augmentation surgeries till date.
His practice in the field of Double Bay has earned his great reputation. His specializations include rhinoplasty, tummy makeovers, breast augmentation, and Brazilian butt lifts. Besides this, he is skilled in performing numerous studies and surgical measures and has been able to benefit people with his diverse skill set and a keen eye for detail. He runs one of the busiest cosmetic surgery clinics and has reached an audience of more than 3 million people globally on his social channel.
He is a respected member of numerous associations and organizations and has been featured in various publications like the Sydney Morning Herald and more. He holds a long list of achievements and accolades that make him a reputed personality in the industry.
Address – Suite 1, level 1, 376, New South Head Road, Double Bay, NSW 2028
Website – www.drtavakoli.com.au
Phone Number – 0293024900
Steve Merten FRACS – Pure Aesthetics Cosmetic, Plastic, and Reconstructive Surgery Clinic
Another skilled and experience rich doctor in Sydney, Australia is Dr Steve Merten.
He is a specialist in plastic surgery holding a rich experience of more than 20 years. He is a recognized personality in the field of cosmetic plastic surgery. He has trained under the reputed Royal Australasian College of Surgeons and specializes in cosmetic and reconstructive plastic surgery.
He holds a rich interest in working all aspects of body, including breast reduction, augmentation, lifts, plastic surgery after immense weight loss. Abdominoplasty, body contouring, body lifts, thigh reduction surgery, facial plastic surgery, and more. He is a Supervisor of Plastic Surgery training at the Concord Hospital. Prior that he was the Fellowship Director in Advanced Cosmetic and Plastic Surgery centre at the Macquarie University Hospital and has trained more than 30 national and international surgeons.
He has published his research work and concepts in various surgical journals. He is also invited as speaker and lecturer in numerous plastic surgery colleges and workshops.
Address – Level 6, 149 Macquarie St Sydney, NSW 2000
Website – www.pureaesthetics.com.au
Phone Number – 0291997448
Jeremy Hunt – Edgecliff Practice
Having an experience of more than 15 years and thousands of happy customers, Dr Jeremy Hunt is another highly regarded cosmetic surgeon and liposuction experts in Australia.
He pursued his MBBS FRACS and graduated with a Bachelor of Medicine degree from Sydney University. His graduation followed the further study of Bachelor of Surgery and Fellow of the Royal Australasian College of Surgeons. He is the member of the famous Australian Society of Plastic Surgery and went further to hone his skills by finishing his Fellowship at the reputed University of Texas in the United States.
He has numerous health-related articles published in various medical journals and famous lifestyle magazines in Australia. His work has been also presented in national TV networks and radio shows. He has worked as a spokesperson for the Australian Society of Plastic Surgeons, Supervisor of Plastic Surgery Training, consultant surgeon at the Prince Wales Hospital and Sydney Children's Hospital.
He holds fellowship with the University of Texas and is famous among his patients for his genuine care and down to earth approach.
Address – Edgecliff Practice, Suite 609, 180 Ocean Street, Edgecliff NSW 2027, Australia
Website – www.drjeremyhunt.com.au
Phone Number – +61 (02) 93271733
Meaghan Heckenberg – Crows Cosmetic and Vein Clinic
Dr Meaghen Heckenberg is famous for performing most precise liposuction procedures in Australia and is presently appointed at the Alia Clinic Sydney, Vein Clinic and Crows Nest Cosmetic Clinic.
She holds specialty in performing tumescent liposculpture. She holds a fellowship from the Australasian College of Cosmetic Surgery and is a member of the Cosmetic Physician's Society of Australasia. She has had the opportunity to train with some of the renowned liposculpture surgeons in USA and Australia and has gained her knowledge and skills over time.
He graduated MBBS with Bachelor of Surgery and University of NSW in February 1992. He went further to hone her surgical skills and gain in-depth knowledge about the subject. She is a liposculpture trainer for the Australasian College of Cosmetic Surgery and also teaches other doctors on ways to perform different cosmetic surgeries. She is also a council member of the ACCS and with her skills and practice has been able to bag numerous awards and recognition.
She ensures to use only the most advanced treatment solutions for her patients to offer them the best.
Address – Crows Nest Cosmetic and Vein Clinic, 10-12, Clarke St, Crows Nest NSW 2065, Australia
Website – www.besculptured.com.au
Phone Number – (02) 99061555
Conclusion
Get more information about these experts through their website and fix an appointment to get best consultation and treatment to your problem.