If you are searching for the best hair transplant doctors in Pune, then no need to search throughout. Here we bring the list of top 5 hair transplant experts in Pune!
Tushar Kshirasagar – Nuleaf Skin and Hair Clinic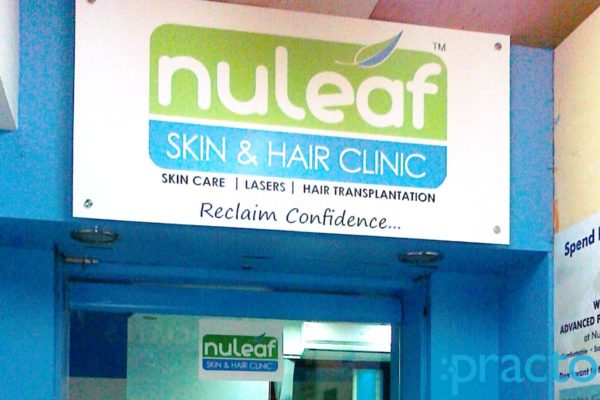 Dr Tushar Kshirasagar is one of the best hair transplant experts in Pune. He is a dermatologist and cosmetic laser surgery expert who is famous for his in-depth patient analysis and precise management.
He has worked with numerous reputed dermatological and hair transplant centers. Having an experience of more than 4 years, he pursued his medical graduation MBBS in 2007. Later he went to pursue the Diplomat of National Board with specializations in Venereology and Dermatology in 2011. He has worked as a lecturer in VM Medical College.
He is the founder and director of the reputed Nuleaf Skin and Hair Clinic, Pune. Before that, he was the consultant dermatologist at the Ashwini Hospital and Nursing Home. In addition to performing the hair transplant surgical procedures in most precise manner, he is famous for delivering unmatched results and services to the patients. Also, he is a member of various renowned organizations and institutions.
He holds a deep interest in attending national as well as international conferences. He is one of the prestigious hair transplant doctors in Pune who is well-versed using the most advanced training and surgical processes.
Address – Pushpa Prestige Building, Opposite City Pride Multiplex, Utsav Hotel, Above Titan Eye, Pune Satara Road – 411009
Website – www.nuleafhair.com
Phone Number – 9011739011
Mohammad Sajid Mughal – Zayn Skin Clinic and Hair Transplant Center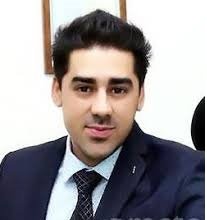 A specialist in dermatology and hair transplant, Dr Mohammad Sajid Mughal is another reputed and skilled hair transplant expert in Pune.
He was previously appointed as the lecturer at the Indian Institute of aesthetic medicine. At that time, he trained numerous skin and hair specialists as well as specialists in various niches of cosmetic dermatology. Having years of experience, he is famous for offering one of the highly promising results. He uses only most advanced techniques of hair transplant. Hence, he is always updated with the new advancements through attending workshops and seminars.
He is a visiting consultant in various cities of India and has bagged numerous of successful hair transplant surgeries to his name. He is a highly knowledgeable expert, which is clearly detailed in the book authored by him naming New Hair New Life-Guide to FUE Hair Transplantation.
He presently practices with his team and is known to have one of the highest success rates and positive results in the region.
Address – 7, Prithvi Garden 28 Uday Baug, Near B.T. Kawade Bridge, Pune – 411001
Website – www.zaynskinclinic.com
Phone Number – 7028007462
Pradeep Kumari – Asia Institute of Hair Transplant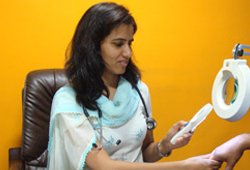 Voted as the best young dermatologist from IADVl, Asia in 2007, Dr Pradeep Kumari is one of the well-known dermatologist and hair transplant expert based at Pune.
She is a highly sorted name among patients, politicians, industrialists, and celebrities. She has patients from all over the world. She completed her post-graduation in the field and has honed her skills by availing rich experience from various corners of the world. With her skills and experience, she holds a unique sense of aesthetics and hence is able to deliver exceptional results that are amazing and permanent.
She previously headed the Specialty Aesthetix Lab, Dr Reddy's lab for imparting training to the upcoming plastic surgeons and hair transplant experts. She is a board-certified professional and also possesses a specialized degree from the Q-Med Academy, Sweden. Also, she has been a part of various reputed institutes and clinics in the country.
She is famous to offer minimally invasive procedures and offer consultations at various reputed clinics in Pune.
Address – 1st Floor, Above Natural's Ice Cream, Near Domino's pizza, Left to Karve Putala, Karve Road, Kothrud, Pune – 29
Website – www.skinhairsurgery.com
Phone Number – 8983319007
Nikhil Shrikant Agarkhedkar – Solace Hair Transplant Clinic
After completing his graduation from the BYL Nair Hospital, Mumbai, Dr Nikhil Shrikant went to pursue his post-graduation in General Surgery at the Sir J.J. Hospital, Mumbai in 2008.
In addition to this, he also holds a specialized degree in plastic and reconstructive surgery and hair transplantation from the Nair Hospital, Mumbai. He went to the G.S. Medical College and KEM Hospital for a year. He also holds an international qualification in Craniofacial Division and Reconstructive Microsurgery from Taiwan.
During his course of time, he has successfully earned six national and two international publications to his name. Also, he is honoured with the reputed Mc Neil Prize for Best Audiovisual Presentation at the APSICON-2010 for the role of finest pre-contouring reconstruction plate in mandible reconstruction model.
He is presently working as a consultant hair transplant and cosmetic surgery expert at the Solace hair transplant clinic. In addition to this, he is also offering consultation services at the Jahangir Hospital and Dinanath Mangeshkar Hospital, Pune.
Address – Office No. 5 and 6, Sneh Leela Complex, 1237, Apte Road, P and T Colony, Shivajinagar, Pune – 411004
Website – www.solacehairindia.com
Phone Number – 9112256311
Approva Shah – Richfeel Hair Transplant Clinic
A pioneer in the industry, Dr Apporva Shah is another famous hair and scalp treatment expert in Pune. Because of his brilliance and high success rate he is famous not just in India, but also across the globe.
He has one of the few surgeons performing the trichology concept in India. Even his name is registered in the Limca Book of Records as the first Indian certified trichologist. With his keen focus and hard efforts his center, Richfeel Trichology Center is among the top hair transplant centers in India. Dr Apporva Shah is a renowned professional in the field and has been rewarded with the Maharashtra Vaibhav award in 2002. Also, he is the proud recipient of the Ronald Salinger Award in 2007 in Australia from the International Association of Trichologists.
He is been titled as India's biggest brand builder doctor at the CMO Asia Awards 2010 in Singapore. With an experience of more than 10 years, he is one of the most trusted hair transplant experts in Pune.
He is always focused to offer the most promising and affordable solutions to the experts.
Address – 554/D, 1st Floor and 2nd Floor, Friends C.H. Education Charity Trust, Opposite Vasant Oscar, Behind Duncan Company Bus Stop, Near Nirmal Lifestyle, LBS Marge, Mulund, West Mumbai – 400080
Website – www.richfeel.com
Phone Number – 7900082222
Conclusion
With the list of top 5 hair transplant surgeons in Pune, you can avail the most promising treatment solutions for your entire hair loss and hair transplantation treatment.