A hair transplant expert in Hyderabad can offer big benefits to you. Here we list you the top 5 hair transplant experts in Hyderabad that can provide you with the best hair restoration solutions.
Ravi Chander Rao – Hair Sure Hair Transplant Center
One of the best hair transplant doctors in Hyderabad is Dr Ravi Chander Rao.
He completed his MBBS from the reputed MRMC, Gulbarga in 1999 and pursued internship from the Gandhi Medical College. He did MS in General Surgery from JJMMC, Davanagere and was awarded as the best outgoing student of the years. He began his career working as a registrar with KIMS Hospital, Hyderabad and later on went to the Nizams Institute of Medical Sciences to pursue MCh Plastic Surgery.
Having excelled in the field he presently stands as a member of famous International Society of Hair Restoration Surgeons, USA, Indian Association of Aesthetic Plastic Surgeons, Association of Hair Restoration Surgeons of India, and Association of Plastic Surgeons of India. He holds deep exposure to the latest and advanced techniques and equipment in the field. Having more than 15 years of surgical experience, he is famous for offering unparalleled and precise surgical solutions.
His specialized fields of services include hair transplant surgery, augmentation procedures, and rhinoplasty. His aim is to always offer patients with most comfortable experience and promising results.
Address – rd Floor, Plot No.1, Street No.5, Opp.Hotel Krishna Residency, Habsiguda Main Road, Hyderabad, Telangana 500007
Website – www.hairsure.in
Phone Number – 9494020202
Madhu – Dr Madhu's Advanced Hair Transplant Center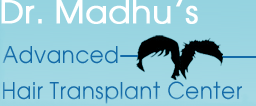 Dr Madhu is among the first few doctors in the country to introduce and successfully practice advanced hair restoration techniques.
He holds an experience of more than 10 years and is famous for having one of the highest success rates in the field. He ensures to use the most advanced and latest hair restoration techniques and treatments from across the world. He is highly passionate towards hair restoration methods and is involved in learning the most sophisticated and well-tailored surgical solutions. Besides hair restoration, he also holds specialization in dermatology and cosmetic surgery practices.
He is the first surgeon of India to have honoured the top certifications available in the world for hair restoration surgery awarded from ABHRS, American Board of Hair Restoration Surgery. Also, he is an active member of the reputed International Society of Hair Restoration Surgery.
He is the first surgeon in India to use stereo microscopes for silvering, the first surgeon to person super mega sessions for more than 2800 follicular units and the first to introduce long hair transplantation technique to India.
Address – Aditya Jayrag, 3rd Floor, Flat No. 301 and 302, Above Canon Showroom, Road No. 36/37, Opposite Neeru's Emporio, Jubilee Hills, Hyderabad – 500033
Website – www.hairhospi.com
Phone Number – 9000411522
Mohammed I. Khan – Dr Khan's Advanced Hair Transplant Clinic

Dr Khan is an internationally qualified, NRI doctor who holds an experience of more than 10 years in the industry.
With his unique combination of cosmetic dermatologic-surgery and reconstructive surgical processes, he is a highly acclaimed doctor in the field of hair transplantation. He passed his undergraduate degree from the reputed Osmania University, Hyderabad and was the first one to get selected for the FRCS trainee in resident in King Abdul Aziz Teaching Hospital, Jeddah. He completed his training in plastic surgery and then went to Chandigarh for his advanced study in Hair Transplant Surgery.
Previously he was working as a plastic surgeon in Aramco Hospital and King Khalid General Hospital under the Ministry of Health, Riyadh, KSA. He regularly attends numerous international conferences and is a member of International Society of Hair Restoration Surgery. He is famous to offer most advanced hair transplant solutions using the digital FUE machine.
Also, he is popular for holding one of the finest hair labs using ultramodern hair transplant solutions for the patients.
Address – Raghuram Nagar Colony, Beside HDFC Bank, Saamrat Heights, Hyderabad – 500008
Website – www.besthairtransplant.in
Phone Number – 9703131989
Krishna Priya – Radiance Clinic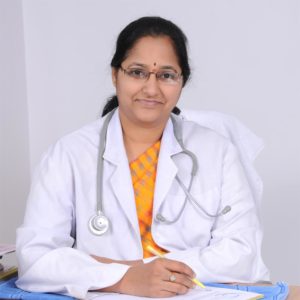 Besides being a Diplomate of American Board of Hair Restoration Surgery, ABHRS is an active member of the ISHRS, AAHRS, and AHRS Societies India.
He is a graduate in the field holding rich experience in the hair restoration services. With expertise in the concepts of FUE and FUT treatment, she holds rich knowledge in the field in 10 years. She is a certified doctor belonging to the International Society of Cosmetogynecology and the American Academy Cosmetic Surgery. Also, she is a certified by the American Heart Association in handling all sorts of medical emergencies.
She holds rich expertise in performing the advanced treatment procedures such as Ultra Refined Follicular Unit Grafting, Super Mega Session, Dense Packing, Giga Session, and more that offers the permanent and natural solutions for baldness. Also, she is an expert in reconstructing eyebrows, moustaches and beard with the use of FUE and FUT techniques.
With her skills and experience, she can offer the best hair reconstructing solutions to patients for all areas.
Address – Flat No 101, H No:8-3-903/9, 1st Floor, Rajeshwara Building, Yella Reddy Guda, Nagarjuna Nagar Colony, Ameerpet, Hyderabad, Telangana 500073
Website – www.radiancehairtransplant.com
Phone Number – 8008445522
Feroz Khan – Darling Roots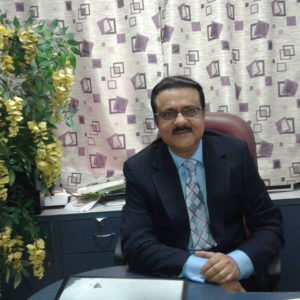 An MBBS and SHS RPLSH, Chicago USA, Dr Feroz Khan is another specialized hair transplantation expert in the industry.
He has pursued his PG Cosmetology from the Apollo Specialized in Follicular Unit Extraction and Implantation in Germany. He is a highly skilled professional in the field of hair transplantation and cosmetic industry. He holds a clinic equipped with ultra-modern facility holding a team of highly efficient professionals and hair transplantation experts.
He offers state of the art surgical measures for hair restoration. Some of his services are hair loss, hair analysis, hair loss treatment, and dandruff treatment. He is a skilled professional and holds rich proficiency in the field. He is famous for performing innumerable surgeries successfully. He is a skilled professional and a hair transplantation expert who can offer you with the best treatment solutions.
So, whether you wish to avail the hair transplantation surgical solutions or the non-surgical treatments, he is one of the best hair transplant doctors in Hyderabad.
Address – 8-2-682 May Fair Gardens, Suite #504, Hyderabad – 5000034
Website – www.darlingroots.com
Phone Number – 9032093093
Conclusion
Hyderabad hosts some of the top hair transplants in the region. So, consult them to offer the most precise solutions to the patients.