Bangalore is one of the rapidly developing cities of the country. With people having increased sense of lifestyle and fashion, their demands are also increasing.
One of the increased demands is the best hair transplant centers in Bangalore. Hence, we list the top 5 hair transplant doctors in Bangalore.
A Dinesh GG – Hairline International Hair Clinic
Dr A Dinesh GG is a hair specialist and one of the best dermatological experts in Bangalore.
He is a board-certified doctor who holds rich experience and required qualification in the field. He has pursued his qualification from the reputed International Society of Hair Restoration and Surgery. He is an expert in hair transplant restoration techniques and has delivered numerous successful surgeries to date. He holds specialization in all types of hair transplant surgeries for male as well as female.
In addition to this, he also conducts treatments and surgical procedures related to rich plasma along with adipose-derived stem cell processes for hair regeneration. He is a skilled medical professional holding more than 15 years' experience in the field. Because of his proficiency and incomparable excellence he has also been awarded numerous rewards and recognition from numerous renowned institutes and organizations across the world.
He is a consultant specialist in the field holding rich academic and professional experience. Also, he is a life member of various reputed associations in India. With a comprehensive work record, he is one of the finest hair transplantation experts in Bangalore.
Address – No 40, 1st Floor, 16th Main Road, 4th T Block, Jayanagar, Bangalore – 560041
Website – www.hairline.in
Phone Number – 9148874792
Sreedhar Reddy – Pioneer Advanced Hair Transplant Center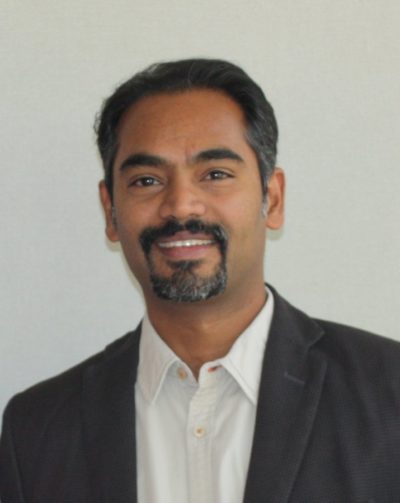 A skilled faciomaxillary surgeon, Dr Shreedhar Reddy is another famous hair transplant surgeon in Bangalore.
He is the Director and Founder of the Pioneer Advanced Hair Transplant Center based in Bangalore, India. He is acclaimed for his excellent work and natural looking results. He is one of the finest hair transplant specialists in the region holding an experience of more than 11 years in hair restoration surgery. Besides being a specialist in hair transplantation, he is a skilled person holding experience as a maxillofacial and plastic surgeon.
He has performed successfully over 3000 hair restoration surgeries and is considered as one of the first expert surgeons to perform hair restoration procedures in the most precise manner. Also, he is famous for his orthognathic surgeries and facial rejuvenation procedures. He delivers effective results and solutions for hair loss using the platelet-rich plasma in both non-surgical and surgical treatments.
He has helped thousands of people to combat hair loss and restoration problems. You can consult him to get the best treatments for your hair issues in the most eminent manner.
Address – 2nd Floor, #1004, 9th Main, Sector 7, HSR Layout, Bangalore – 560102
Website – www.hairtransplantsbangalore.com
Phone Number – 9972576663
Madhukumar – Midas Cosmetic Surgery Clinic
Another renowned and expert hair transplant surgeon in Bangalore is Dr Madhukumar.
He is a famous consultant and hair restoration surgery expert in Bangalore holding more than 12 years' experience in the field. After availing his super-speciality plastic surgery training from the J.J. Group of hospitals, Mumbai, he went to gain further specialization in the field. For this, he performed the degree of Diploma of National Board course in Plastic Surgery.
He is a highly skilled professional holding affiliation with numerous reputed hospitals and clinics. Some of the prominent affiliations of Dr Madhukumar are International Society of Hair Restoration Surgeries, the Association of Plastic Surgeons of India, Indian Medical Association, Indian Association of Aesthetic Plastic Surgery, Karnataka Medical Council, and the Association of Plastic Surgeons.
He possesses rich experience in the field and over the years has delivered numerous successful surgical processes. He uses only the most advanced hair restoration techniques to avail better and precise results. Also, he holds active involvement in various conferences, seminars, and workshops related to the field.
Address – #301, 2nd Floor, Esteem Kanaka Plaza, No.652, 11th Main, 4th Block Jayanagar, Bangalore – 560011
Website – www.midashairclinic.com
Phone Number – 9880316201
Venkat Charmalaya – Center for Advanced Dermatology and Post Graduate Training
Dr Venkataram Mysore is an internationally qualified doctor who holds a solid experience of more than 12 years in the field.
He is a specialist in dermatology, cosmetic surgery, and hair transplantation. He pursued his undergraduate degree from the Mysore medical college and because of his brilliance got the opportunity to serve the Indian Air Force. After this, he completed his MD and Diploma in the field from the University of Mysore. He is a board-certified professional in all such specialities. Even, he holds specialized training in the skin and hair restoration field from the School of Dermatology, New Delhi.
He has been honoured with numerous awards and recognition not just in the country but even in foreign nations. He is also appreciated for his publications and research work. He has written more than 75 research papers till date. Also, he holds an active participation in numerous international conferences as a guest speaker.
He is a skilled professional presently associated with reputed organizations like the American Academy of Dermatology and International Society of Dermatology.
Address – #3437, 1stG Cross, 7th Main, Subbanna Garden, Vijayanagar, Bangalore – 560040
Website – www.bangalorehairtransplant.com
Phone Number – 9611842627
Chytra V Anand – KosmoDerma Skin and Hair Clinic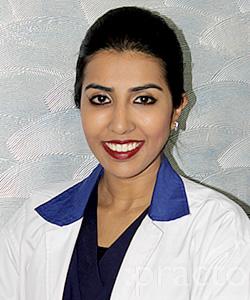 Dr Chytra V Anand is a globally renowned Cosmetic dermatologist and hair transplantation, expert.
She is the founder of KosmoDerma clinic and is reputed celebrity dermatologist. With her experience in dealing all types of skin and hair problems, she stands among the best hair transplant doctors in Bangalore.traShe completed her MBBS from JSS Medical College, Mysore and then went to London to gain in-depth knowledge of the subject. She graduated from the reputed Guys and St. Thomas Hospital in London. She did her fellowship in Cosmetic Dermatology from the Miller School of Medicine, Miami University USA.
She is an active speaker on the subject and has conducted shows on various national and international channels. She is also the part of cosmetic dermatology program on Discovery health, Channel 4, and BBC. Her specializations include hair loss treatment, hair restoration surgeries, acne, scars, pigmentation and skin tightening, laser devices, and anti-ageing treatment.
She actively participates in the reputed conferences and workshops. Also, she writes articles on the subjects in numerous mainstream publications such as DNA, Femina, Deccan Chronicle, Stay Fit, Harpers Bazaar, and more.
Address – #312, Eva Mall, Brigade Road, Bangalore – 560025
Website – www.kosmoderma.com
Phone Number – 7676757575
Conclusion
With this useful information, consult your nearest hair transplant expert in Bangalore and get cured all your hair worries!