Keeping your belly controlled and your body in the best shape is possible only with exercise and a good diet. While you can develop an exercise routine all by yourself, jotting down a nutritional dietary chart for yourself would need expert assistance.
Hence, if you are looking for such expert assistance then check our list of best dietitians in Mumbai who can help you transforms to fit from unfit.
1. Amit Shah – Nutrition Coach at From Monday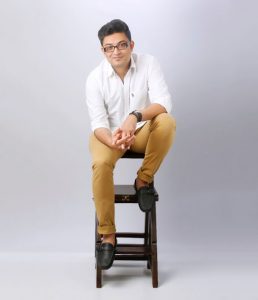 A Stanford certified health and wellness coach based in Mumbai. Gained certified coaching in the field from Stanford and Columbia Universities and presently stands as a holistic nutritionist and lifestyle coach. Assists his clients in making necessary changes in their diet and picking up right lifestyle choices so that they can maintain the best of their health. He is focused on offering a more sustainable, lasting plan for the customers taking into account present lifestyle, activity, and eating habits.
Website: frommonday.in
Address – 602, Thacker Tower, Sec. 17, Vashi, Navi Mumbai – 400703
Phone – +91 9870841111
2. Vinita Aran – Slim and Glowing
If you are searching for best nutritionists in Mumbai then the list cannot do without Vinita Aran. Having an experience of more than 15 years, she is an expert in the field of nutrition, obesity, and dietetics.
With her expert guidance, large masses have been able to lose weight successfully. She offers consultation to not just lose weight but also to get rid of abnormal health disorders such as diabetes, high cholesterol, high blood pressure, thyroid, hypertension, and more. Her active involvement in various Nutrition talks and Corporate Wellness programs have made her a renowned face in the media.
Some of the prominent clientele names assisted by her are Lloyds Register, Volkswagon, Hyatt Regency, and Mahindra Finance. Her specialized services are available to cure lifestyle disorders such as obesity. The wellness and dietary programs devised by her focus not just on dietary changes but also on lifestyle changes and management. Over the years, she has guided more than 250 satisfied clients and still on the path to achieving more numbers.
She is a prestigious member of Indian Dietetics Association and Nutrition Society of India. She has also been rewarded with various prestigious awards and can be consulted for all sorts of health matters.
Address – 902 Brindaban 3 Poonam Nagar, Andheri East, Mumbai – 400093
Website – www.eatyourwaytogoodhealth.zest.md
Phone Number – 9324803169
3. Neha Chandna Ranglani – The Nutrition Counsellor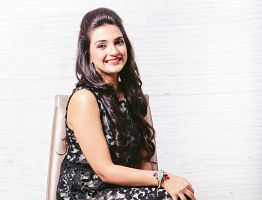 If you are tired of the gym and want nutrition and healthy diet to help transform your personality then you can consult expert dieticians in Mumbai like Neha Chanda Ranglani.
With a strong background in sports nutrition and medicine, she has worked with various reputed doctors, fitness trainers, physiotherapists, and other experts in the healthcare industry. With more than 8 years' experience in the field, her intentions to create awareness about food and benefits of good health to individuals brought her into this profession.
She has always been a bright student and deals mainly with sportsmen and individuals suffering from problems like obesity, weight loss, diabetes, thyroid, PCOD, osteoporosis, and more. She is one of the most famous online nutritionists in Mumbai who also conducts workshops on nutrition and importance of a healthy diet for pregnant and lactating women.
In addition to this, she also conducts workshops, exercise sessions, and write articles in various renowned magazines and publications.
Address – House No – 702, 7th floor, Leo Kohinoor Building, A wing, 24 Road Khar West.
Website – www.neharanglani.zest.md
Phone Number – 9820568295
4. Geeta Shenoy – Nutrition and Wellness Clinic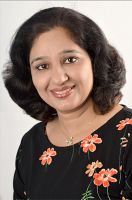 Backed by a rich experience of more than 25 years, the list of best dietitians in Mumbai cannot do without mentioning the respected Dr Geeta Shenoy.
She is a registered dietician who is a pioneer in the domain. She is an expert nutritionist, health counsellor, and offers guidance on holistic nutritional support. After completing her bachelor's degree in nutrition and a postgraduate degree in dietitian, she holds a strong experience of working with S.L. Raheja Hospital for 10 long years.
Her experience constitutes her working with top-notch organizations and companies of the world like Abbott Diabetes Care, Lifescan, Jhonson and Jhonson, BD India, and more. She believes in correcting overall nutrition and hence conducts a comprehensive assessment before offering individual solutions. Also, she is one of the respected members of Registered Dietician with Indian Dietetic Association, IDA.
With her guidance and consultation, one can expect long-term and permanent solutions to the best interest of their health.
Address – 301, 3rd floor, Shubham Flora, R.C. Marg, Opposite Basant Park police station, Chembur, Mumbai – 400071
Website – www.geetashenoy.zest.md
Phone number – 09820303783
5. Krupa Parekh – Wellintra
The Wellintra from Krupa Parekh presently stands proud as one of the best diet and nutrition centers in Mumbai.
Just like her fitness and nutrition center, even the lady herself holds a respectable position among the top nutritionists in Mumbai. She holds a long-term experience in the industry and believes that our food choices affect our health and the way we feel throughout the day.
With her well planned and customized nutritional plans, a large number of individuals have been able to reach and maintain a weight that they were aspiring for so long. She offers services in various fields such as weight loss, detox, diabetes, nutrition, high blood pressure, digestion, skin, and immunity enhancement. Her guidance has helped many to reduce risks of chronic ailments like cancer and heart ailments and gain overall good health.
Her nutrition programs are not just authentic but based on most advanced scientific principles. She first understands the nutritional requirement of every individual and then offers them with dietary measures as well as educate them about ways to maintain good health. Hence, if you want to reach your body's fitness goals with customized diets and exercise process then she is an expert to consult.
Address – B Wing – 102 A, 1st Floor, Royal Sands, Shastri Nagar, Behind Infiniti Mall, Andheri West, Mumbai
Website – www.krupaparekh.in
Phone Number – 9820607875
6. Ruchita Maheshwari – Healthy Mantra
Ruchita Maheshwari is another famous name in the list of finest dieticians in Mumbai. She holds more than 4 years of experience is an enthusiastic person always willing to help others.
Her interest to try and identify the health benefits of various food combos ended her with a career in this field. According to her, precise implementation of the diet that is by moderating what we eat and can help us get a fit body and perfect shape. He started her online healthcare center, Healthy Mantra at a very young age and specializes in weight loss consultation.
She has helped masses to reach their fitness goals with yummy diet plans according to their lifestyles. Her focus is not just on food but also on physical activity of a person. With her customized diet plans, it is possible to manage weight, diabetes, pregnancy problems, menstrual problems, renal diet, and more other ailments.
If you are looking for the best guidance and motivation to lose weight and get yourself a fit body then she is one of the best to consult.
Address – Healthy Mantra, Andheri East, Mumbai
Website – www.healthymantra.zest.md
Phone Number – 9870768893
These nutritionists are topmost experts in their field. Hence, consult them to avail the best nutritious solution for various health problems.