Are you suffering from lifestyle disorders, like obesity, PCOD, diabetes, and more?
If you are suffering from any or more such ailments or simply looking a way out to healthier lifestyle, the one simplest and effective way is switching to a healthy diet. But planning a personalized diet on your own is not simple, and hence, this calls for the expert guidance of the best dietician in Pune.
Dieticians or nutritionists are health experts who provide diet consultation, personalized diet plan, and ways to switch to nutritious eating. If you are looking to consult the best dietician in Pune, then here we list the best dieticians in Pune.
Archana Rairikar – Satwa e-Clinic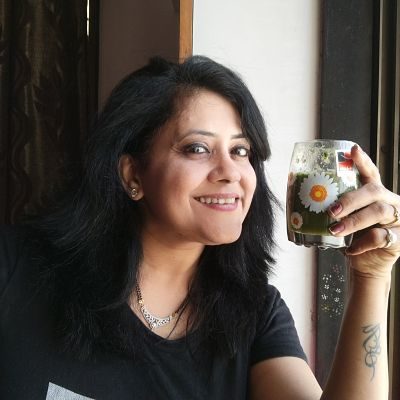 A versatile personality and a knowledge-rich professional, she holds an experience of more than 15 years working with numerous nutrition and health projects.
With her specialization in diet planning for obese and diabetic persons, she is also famous for diet planning among pregnant mothers and Ketogenic diets. Besides working in a famous hospital for 12 years, she has also worked with various reputed institutes and hospitals of the city.
Some of the services offered by her are reducing belly size, diet for weight loss, diet for weight gain, diet for expecting mothers, diet for stress and thyroid, and diet for other types of disease management. She is the proud founder and owner of Satwa eClinic and offers consultation on a various core and generic problems of today.
She is a strong personality that has won numerous awards during her course of work. Besides this, she also writes articles on nutrition in magazines and newspapers. You can also check for her amazing dietary recipes on her website. She has been associated with numerous famous organizations for meeting the nutritional well-being of their employees, like Pepsico, Wipro, Mahindra, and more.
Address – Abasaheb Garware College Auditorium, Khilarewadi, Erandwane, Pune, Maharashtra – 411004
Website – www.satwa.zest.md
Phone Number –09975434568
Geeta Dharmatti –Geeta Nutriheal
With a strong belief in the therapeutic approach to treat health disorders, Geeta Dharmatti is the next name in our list of topmost dieticians in Pune.
Having more than 20 years of experience in nutrition consulting, she follows a holistic approach towards lifestyle amendments. According to her, our diet is the only effective solution that can offer a quick fix to our major health problems. She follows a philosophy of switching to healthy, nutritious diet and active lifestyle.
She established her private clinic in 2014 with an aim to help people practice the right nutrition for their health. Before that, she has worked with various reputed hospitals and organizations as a nutritionist expert. Her diet therapy has already helped masses to gain good health and get rid of various health problems.
She believes that everyone is different. Hence, everyone requires a diet that is personalized to his health and can help a person develop a fit and illness free lifestyle. Some of her specialized services include medical nutrition, wellness and lifestyle management, corporate nutrition program, school nutrition program, and Nutrigenomics.
Address – Ward No. 8, NCL Colony, Aundh, Pune, Maharashtra – 411007
Website – www.geetanutriheal.com
Phone Number – 07722007068
Amruta Bhalerao – Good Life Diet Consultancy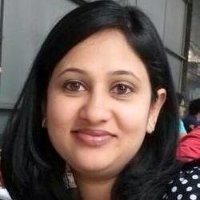 Dr Amruta Bhalerao is one of the best nutritionists and dieticians in Pune. She started off her career in science and pursued higher education in nutrition.
From losing weight to maintaining health during pregnancy, she can guide you through all health problems and matters of concerns. Over the years, she has gained immense popularity as one of the best dieticians to offer a customized nutritional plan for losing weight. There is even a large clientele base that has benefitted with her excellence and skills.
Even if you live far off, you can still the qualitative services of her through her website. You can contact her to get live consultation on your diet to rectify various health problems. Besides weight loss, her services are available for weight maintenance programs, diabetes, hypertension, heart disease, pregnancy, Gastro-intestinal problems, irritable bowel syndrome, celiac disease, hypertension, acidity, pregnancy, and cancer.
Hence, if you are looking for professional dietician services then she is one of the best to go for.
Address – Flat no 1, Gurudeep Apartments, Bedekar Ganapati Mandir Lane, Off Paud Road, Pune, Maharashtra – 411038
Website – www.goodlifedietconsultation.zest.md
Phone Number –09689920981
Avanti Deshpande –Avanti's Clinic
Besides being a top nutritionist, wellness and health coach, Avanti Deshpande is a famous speaker and author on health and nutrition.
A post graduate in Food Science and Nutrition, she is a certified nutrigenomic counsellor from Gene support. With more than 15 years' experience in the field, she holds her own consultancy services in Nutrition and Diet. She offers an extensive assortment of services in corporate wellness, nutrition, menu and recipe analysis, product development, corporate wellness, and marketing communication.
Along with a versatile experience, she holds a comprehensive clientele portfolio belonging to distinct verticals. She offers consultation for health orders like obesity, diabetes, Oestrogen, and Gluten/lactose intolerance. Besides a nutritionist, she has also worked as a faculty member in Department of Nutrition and Food Science.
With her active contributions in numerous articles related to nutrition and food science in various newspapers and magazines.
Address –1105/7, Hare Krishna Mandir Road, Model Colony, Pune – 411016
Website – www.avantideshpande.com
Phone Number – 9096966907
Neha Pundir–Nutrition with Neha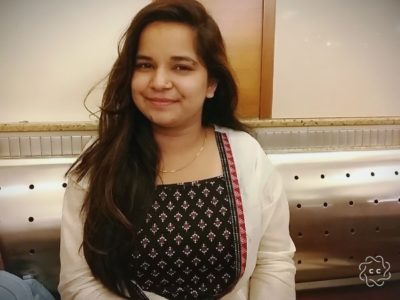 Neha Pundir is another expert professional in the field of nutrition and diet in Pune.
Besides being a weight loss expert, she has a rich experience in the area of dietetics and delivers numerous specialized services. With her personalized diet plans for a healthy lifestyle, she is known to educate people about nutrition and its benefits to the health.
From weight loss and weight gain, diabetic management, diet during pregnancy, and diet for good skin and hair, sports nutrition, and disease management, she offers services for all segments. She believes that the fast-paced lifestyle has left very less time for personal attention and well-being, but with a good diet, it is possible to combat almost all lifestyle disorders.
Hence, if you are searching for a top dietician in Pune then Neha Pundir can be one of the reliable names.
Address – Flat No. 406, LSquare, Porwal Road, Near Orchid Hospital, Loheagaon, Pune, Maharashtra – 411015
Website – www.nutritionwithneha.zest.md
Phone Number – 7767849580
Conclusion
These are our best picks for best nutritionists in Pune. These experts can help you manage all health disorders. So, if you want nutrition to work at its best for your health then do consult these experts.