Mumbai houses experts in all the fields. It is the home to some of the top cosmetologists and dermatologists. So check our list below to explore the names of top 5 cosmetologists in Mumbai.
Rinky Kapoor – The Esthetic Clinic
Dr Rinky Kapoor is a famous name not just in the country but in the entire world. She is serving in the industry for long years and is ranked among the best cosmetologists and skin specialists in India.
She deals with handling problems related to the skin, hair, and nail. She is the co-founder of the reputed Esthetic Clinic at Apollo Health City, Hyderabad and is heading the Department of Cosmetic Dermatology and Lasers since 10 years. Her specialities include but are not limited to non-surgical facial skin rejuvenation, non-surgical facelift through radiofrequency, thermage, fractional lasers, pigment disorders, pediatric dermatology, and medical management of hair issues, facial scar revision surgeries, and body contouring.
She is an internationally certified cosmetologist. The best thing is that she always stick to the most advanced and upgraded techniques of treatment to offer patients with most precise solutions. She did her undergraduate degree from the Lokmanya Tilak Municipal Medical College and General Hospital Mumbai. She did specialized training in dermatology from the same institute.
She availed fellowship with the reputed International Society of Dermatology and presently working as a visiting faculty in lasers and consultant cosmetologist at the Esthetic Hospital, Mumbai.
Address – Shraddha Building No.3, Thakur Complex, Kandivali East, Mumbai – 400101
Website – www.rinkykapoor.com
Phone Number – 22-33756374
Deepa Kanchankoti – My Skin Laser Clinic
Another well-known cosmetologist and dermatologist in Mumbai is Dr Deepa Kanchankoti. She holds rich clinical experience of 17 years and till date has satisfied thousands of patients with her services.
She is a board-certified practitioner holding professional membership with various famous organizations such as IADVL, NBE, ICAAI, AAD, ISPD, CDSI, AHRSI, and CDSI. She has always been a meritorious student. She did her MBBS from famous B.J. Medical College, Pune and DVD from AFMC, Pune. She also holds DNB dermatology from the National Board of Examinations, New Delhi.
Over her course of a career, she has been awarded Dr P.B. Joshi award for her academic excellence. She stood first at the Pune University and believes that education is a continuous process and one must always strive to learn more and more. She always hones to newer skills and actively participated in various international and national workshops, conferences, and seminars.
She is a trained expert in trichology, cosmetology, Venereology, and allergy. She has done numerous skin related surgeries like vitiligo surgery, melanocyte-keratinocyte cell transfer to name the few.
Address – G/6, A Wing, Prism Enclave, Lokhandwala Township, Landmark Near Lokhandwala Foundation School, Mumbai
Website – www.practo.com
Phone Number –
Mahima Jain – The Spring Clinic
Dr Mahima Jain is one of the leading cosmetologists and dermatologists in Mumbai, practising in the western regions of the city.
She has pursued her qualifications from the reputed King Edward Memorial Hospital and Seth GS Medical College Mumbai, both of which are among the top medical colleges in the country. She did her post-graduation from the NAIR Hospital and SION Hospital. She has got her training from expert professionals in the field and has been honoured with numerous awards and recognition for her outstanding performance in the field.
She was awarded a gold medal at her dermatology examinations. She is highly dedicated to her profession and famous for offering the best treatment solutions for hair and skin diseases. Her clinic is equipped with all modern equipment and technologies and intends to offer the best to the patients. She regularly attends meetings and conferences and presents her work at numerous aesthetic conferences and dermatology centers in not just India, but even in international regions.
Address – 12-Unity Heights, S.V. Road, Nadiadwala Colony No.2, Malad West, Mumbai
Website – www.skinhairlaser.weebly.com
Phone Number – 9869304969
Falguni Shah – Radiance Skin Clinic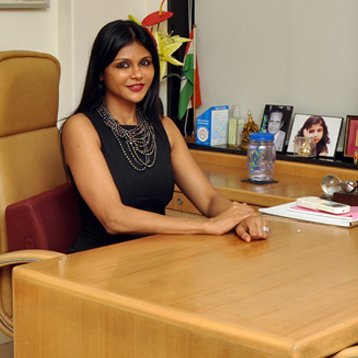 Another leading cosmetologist in Mumbai is Dr Falguni Shahr. She is the founder of Radiance Skin Clinic and caters to numerous celebrity patients in the country and abroad.
She holds specialized knowledge in offering non-surgical facial rejuvenation and anti-ageing solutions. She has always strived hard to offer Science to the beauty and has taken training in advanced cosmetic procedures and laser treatment solutions. She is an internationally certified professional who has availed her training from specialists in Singapore, Thailand, Australia, US< and Hongkong.
She is the Key Opinion Leader for famous companies like Galderma, Allergan, Bioderm, and Sun Pharma. She is also the reputed member of Allergan Academy and Pan India trainer for Advance Indications of Fillers and Botox. She is also associated with the Indian Association of Dermatologist, Venerologist and Leprologist, IACD, ASCDAS, and CSI. Because of her excellence and in-depth knowledge in the field, she is regularly invited to IMCAS, EADV, and AAD.
She has written more than 20 review articles in Journal of Cosmetology Society and also conducts seminars and workshops on a regular basis.
Address – B 202, 2nd Floor, Dhruv Building, Behind Gaganeep Bus Stop, Gulmohar Road, Juhu, Mumbai – 400049
Website – www.radianceskinclinic.co.in
Phone Number – 8080174697
Rashmi Shetty – RA Aesthetics Clinic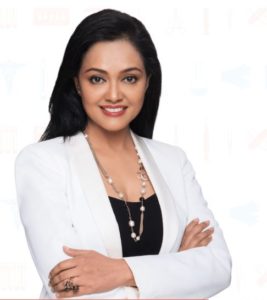 With more than 15 years of experience, Dr Rashmi Shetty is a popular and one of the leading celebrity cosmetologists in Mumbai.
She is a leading expert in the field and has perfected thousands of faces with her skills and experience. She is highly renowned for her skills in facial aesthetics, surgical, and non-surgical cosmetic solutions. Her agenda is to focus precisely on every face and offer customized solutions as per the requirement.
She is a medical graduate of the famous Mysore University and post-graduate in dermatology from Mumbai. She did her diploma in Dermatology from Chester, UK. Even she is the first Indian doctor on the international advisory board for Anti-aging world congress.
Over her course of the career, she has been honoured with various awards and recognitions like the best non-surgical aesthetic medicine expert in 2013, India's most promising non-surgical aesthetic medicine award in 2012.
She is the famous author of bestseller Age Erase and one of the members of panel experts for Unilever, Proctor and Gamble, Bio-oil, and Allergan.
Address – 301, La Magasine, Santacruz, West Mumbai – 43, India
Website – www.drrashmishetty.com
Phone Number – 9833055236
Conclusion
With the names of best 5 dermatologists and cosmetologists in Mumbai, you will surely be able to avail the finest treatments at affordable norms.